'Prefer fresh chicken': No panic, but some S'pore consumers buying more 'just in case' ahead of M'sia export ban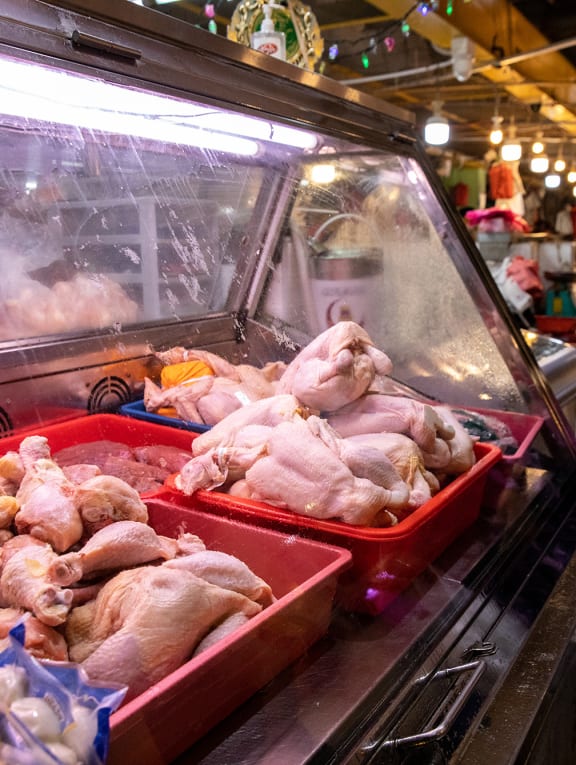 Out of 17 shoppers interviewed by TODAY on Wednesday, only four were buying extra chicken. The other 13 shoppers were content to see how things go, or use frozen chicken or other meats instead while chicken is harder to obtain. Visits to three supermarkets by TODAY on Wednesday showed they still had supplies of chicken.
Visits to two wet markets — Geylang Serai Market and Food Centre and And Mo Kio's Chong Boon Market and Food Centre — found no signs of panic buying, though a handful of shoppers were buying double their usual orders, said poultry stall owners. 
Some shoppers left Chong Boon Market and Food Centre empty-handed as fresh chicken sellers shut about an hour earlier than usual at around 10.30am as their chicken supply depleted. They have made plans to visit the stores slightly earlier on Thursday, in hopes of buying chicken.
RATHER NOT EAT CHICKEN IF THERE IS NO FRESH CHICKEN
Despite describing the poultry as a "daily necessity", Ms Wati Ismail, who does her daily marketing at Geylang Serai Market and Food Centre, said she was unwilling to make the switch to frozen chicken, and will opt for other meats and seafood to tide through the indefinite period come June 1.
People queuing to buy chicken at a poultry stall in Yew Tee Market on May 25, 2022.
Poultry stall owners and workers told TODAY that while some customers had ordered up to 50 per cent more than usual, they were not surprised. They've also had to increase prices as suppliers increased the wholesale cost of chicken amid higher demand on Tuesday.