Self-taught artist transforms HDB common corridor into mini art gallery surrounded by greenery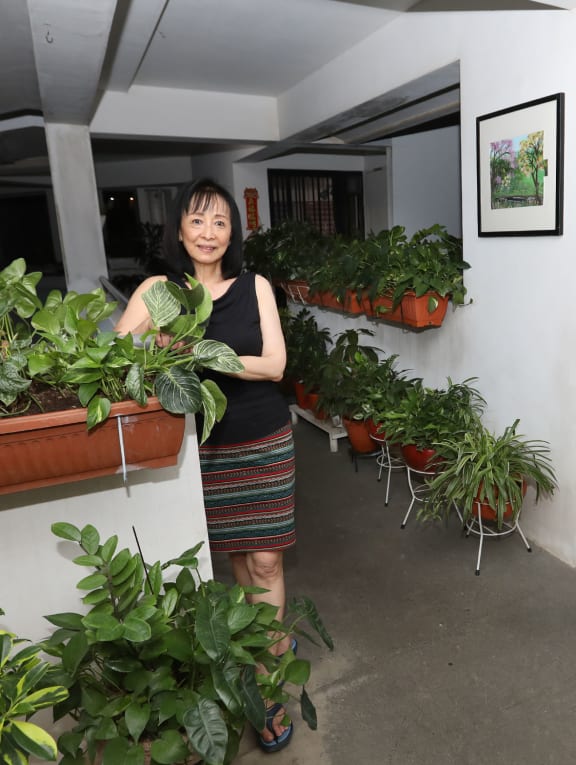 Ms Mary Aw has transformed her common corridor into a mini art gallery, placing her paintings amid various potted plants.
In less than a year, the common corridor near her unit is now filled with 16 artworks, most of which are hand-painted by the self-taught artist.
The garden is well-loved by her neighbours, who help to keep the corridor clean.
Sengkang Member of Parliament Jamus Lim had uploaded a video of it in a Facebook post on Friday, which garnered many positive responses.
He said it is an example of what can happen when neighbours get along and make an effort to improve their surroundings.