S'pore celebrates 57th birthday in full force, with first large scale NDP since pandemic capturing the highs and lows
This year's National Day Parade themed Stronger Together, Majulah!, was largely-centred on the nation's pandemic and the lessons learnt, with organisers describing it as a "rallying call" for Singaporeans to strive for a better future as the nation emerges from the pandemic.
For 76-year-old Mr Thomas Ho, the packed parade gave him a sense of pride in seeing how far Singapore had come in its fight against Covid-19.
"Everyone is vaccinated and finally out all together to enjoy the parade. I'm so glad we got through this," the retiree said.
"I attended NDP years ago, back when it was at the Padang… Then when Covid-19 struck, we could only watch from our homes. I'm so glad my family and I can attend," said Mr Ho, who was seated with his wife, son, daughter-in-law and two grandchildren.
Even simple warm-up mass activities like "the wave" during the pre-parade segment, where spectators synchronise standing and sitting to create a wave-like motion across the arena, brought out big smiles from the audience.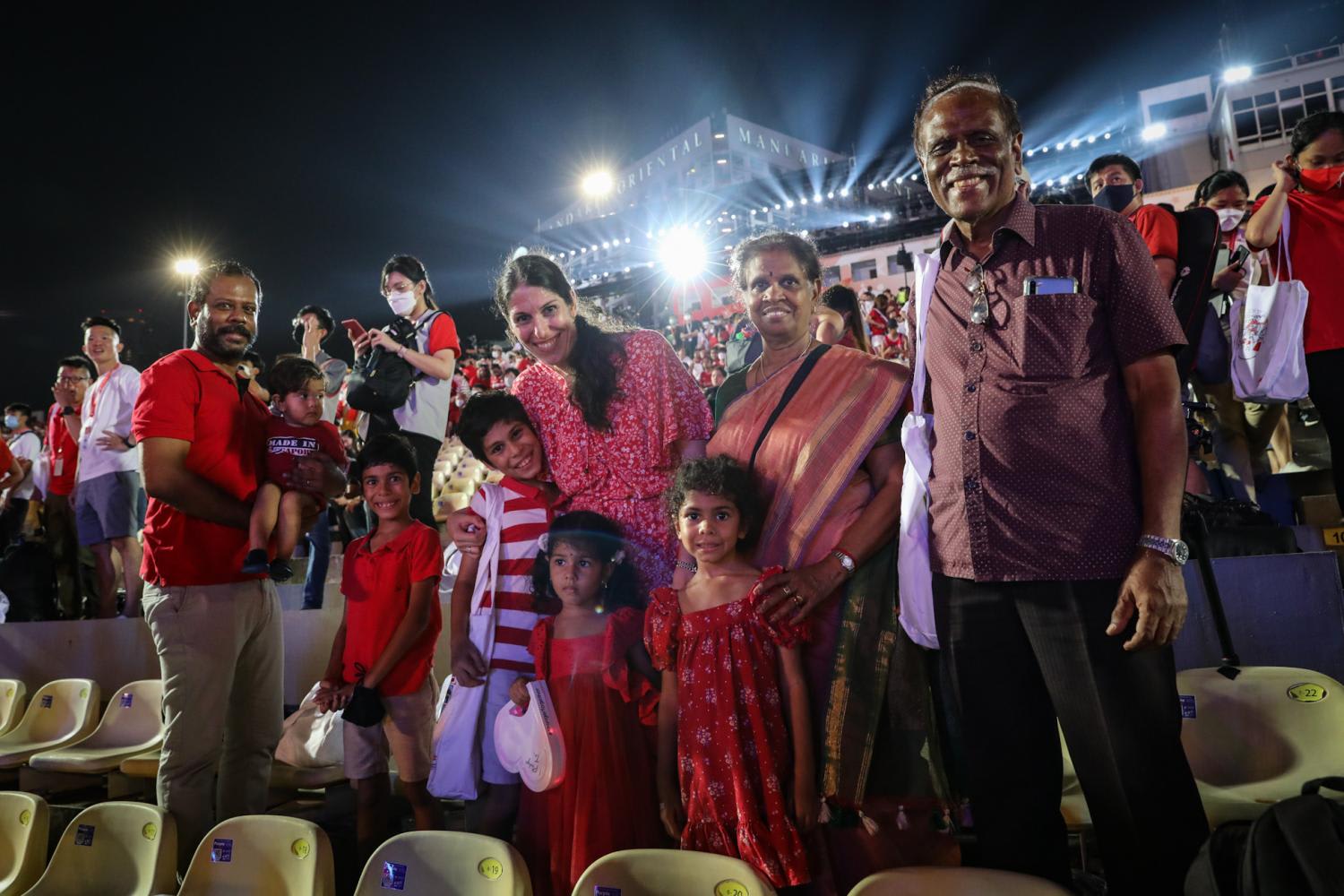 When the show segment of the parade started, it was the hit Kpop song "Boombayah" by girl band Blackpink, which got the crowd singing along and cheering excitedly, with most of the cheers directed at a group of older female dancers.