Visitor to Singapore Botanic Gardens 'bitten 26 times' by otters; such incidents rare, says Gardens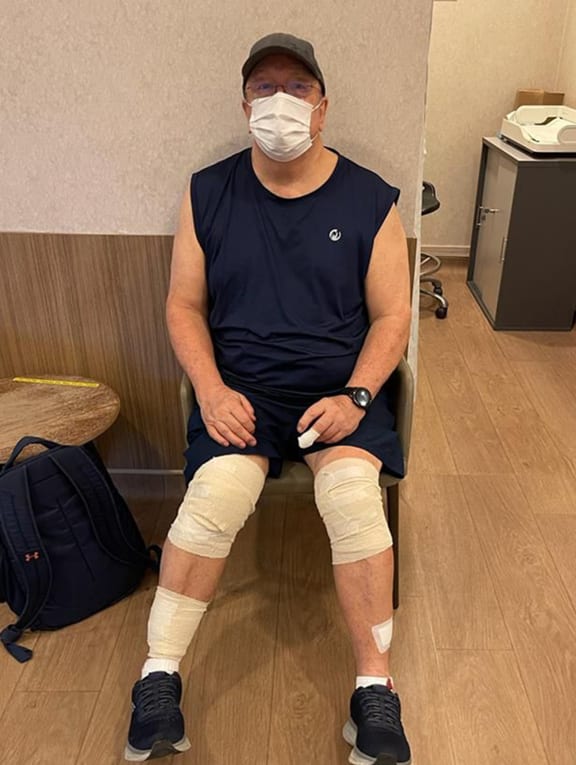 Mr Graham George Spencer, who is British and a Singapore permanent resident, was bitten by a family of otters near the Singapore Botanic Gardens last Tuesday (Nov 30). The incident happened near the park's entrance at Taman Serasi after another runner ran into their path.
Mr Spencer said that he encountered the family of about 20 otters during his regular walk with a friend last Tuesday. He was walking up a path towards the visitor centre when he spotted them in the adjoining path to his right — about 4.5m away from him.
As he was waiting for the otters to pass, a runner ran straight into the path of the otters. That was when they turned from "being quiet to going crazy like dogs", Mr Spencer said.
The group of otters "hit him in the ankles and pushed (him) to the floor", he added. They then jumped on top of him and started biting him in his shoes and around his buttocks through his shorts for about 10 to 12 seconds.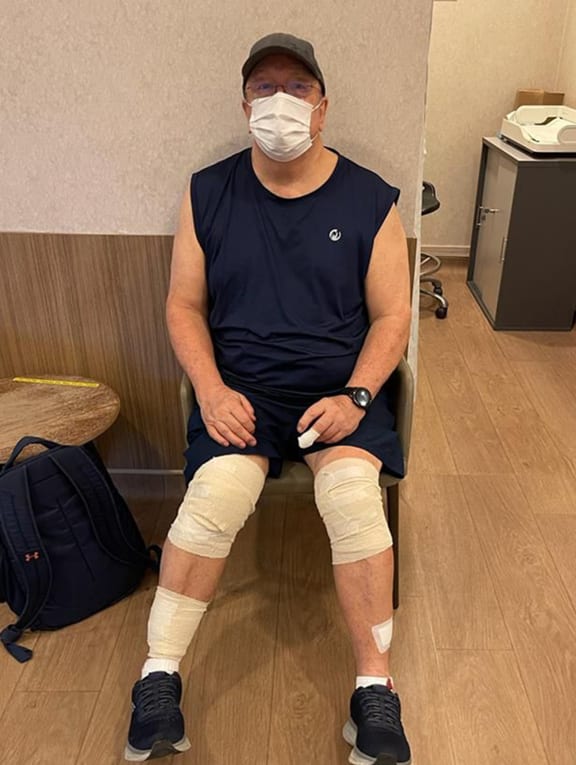 Mr Graham George Spencer (pictured) received treatment at Gleneagles Hospital after being bitten by otters at Singapore Botanic Gardens on Nov 30, 2021.
Mr Spencer's friend, who was about "15 paces" away from him, ran up to him screaming and shouting in a bid to scare away the otters. They appeared to hesitate for a moment, giving Mr Spencer a chance to jump up and run away from them.