Wake Up, Singapore apologises for publishing false claims against KKH, says it was lied to over miscarriage case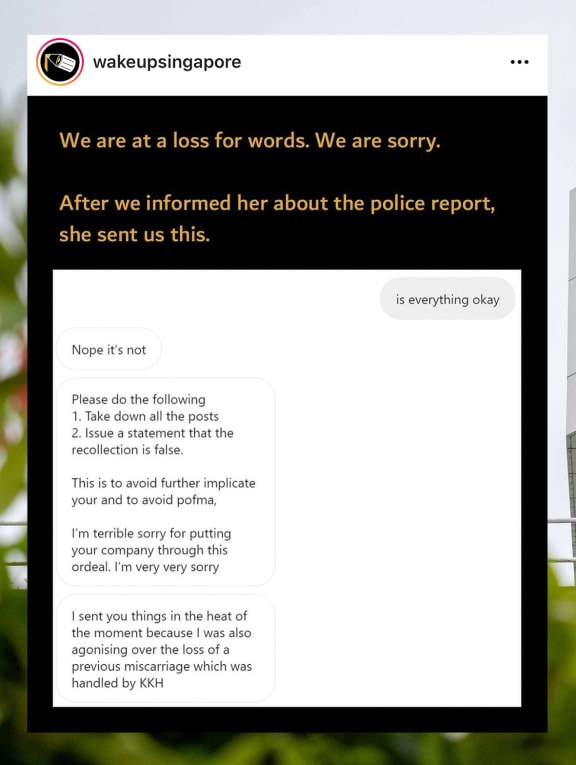 Alternative news website Wake Up, Singapore has apologised to KK Women's and Children's Hospital (KKH) after it uploaded false allegations against the hospital.
In a social media post on Friday (March 25), they said that they were "fed lies at every turn" and that the call logs, invoices and correspondence with the complainant "may have all been doctored".
The alternative news website said that it had acted in "good faith" when it received the tip-off from the alleged patient by verifying her account and asking for proof of her claims.
When they found out KKH filed a police report with regard to the allegations, they informed the woman who had contacted them with her claims.
She later revealed to them that the information was false.