Work has changed. So must its designs.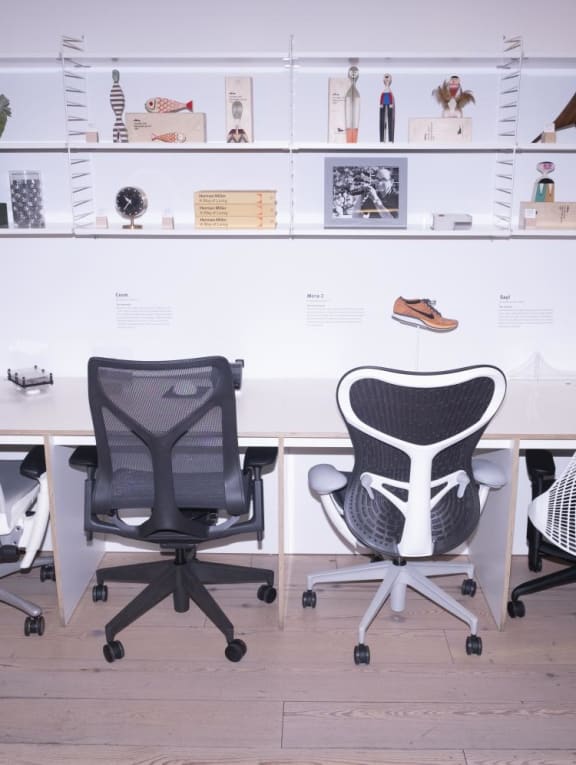 Mr Ben Watson was in his happy place.
Sitting in the showroom that doubles as an office above the Herman Miller flagship store on Park Avenue South and 21st Street in New York, Mr Watson was enmeshed in groups of employees taking meetings and salespeople schmoozing clients surrounded by the nearly 100-year-old brand's signature modern desks, tables and chairs.
"I don't know what the situation is in your world — perhaps less of it is spent in offices?"
Mr Watson, the 57-year-old president of Herman Miller, said to me, the formality of his buttoned-up chambray shirtjacket, white shirt and tie offset by his bare feet in black Birkenstock sandals.
"But it's awesome to see folks spending time together here, our customers coming in, looking at things, thinking about what their world could or should look like next."
Shortly after he said this, the din around us grew louder, and we moved into a glass-walled conference room. This shift in location seemed anathema to the president of a company that invented the open-plan office in the 1960s. But Mr Watson complied.
Things are definitely changing at Herman Miller.
In May 2021, amid the profound shifts in the office furniture business, and as the economy was battered by the coronavirus pandemic, the company acquired one of its biggest and best-known rivals, Knoll, another Midwestern purveyor of sleek, modern furnishings and textiles, for US$1.8 billion (S$2.4 billion).