Team S'pore — strong ministers, shared goals
The Singapore Story clearly did not come down to Mr Lee Kuan Yew alone. As he acknowledged: "I was fortunate to have had a strong team of ministers who shared a common vision. They were able men determined to pursue our shared goals."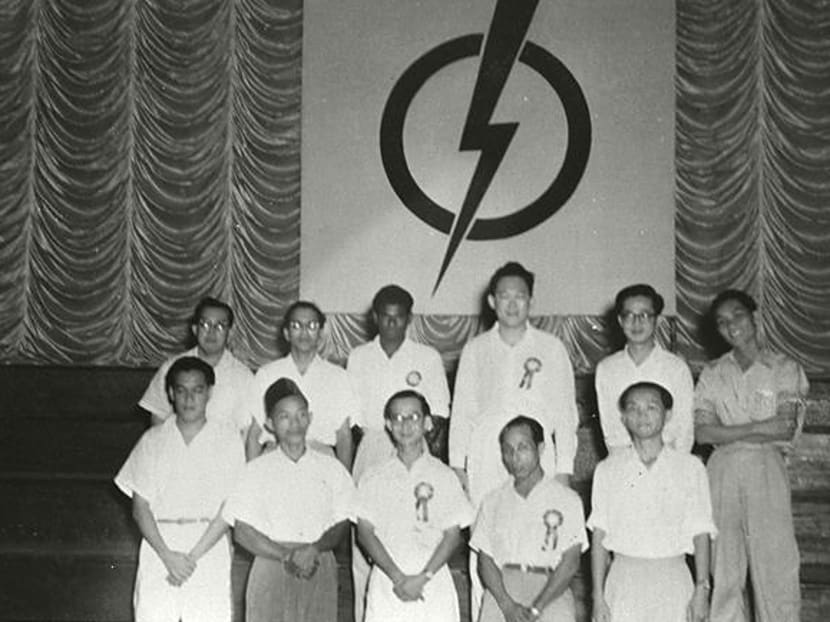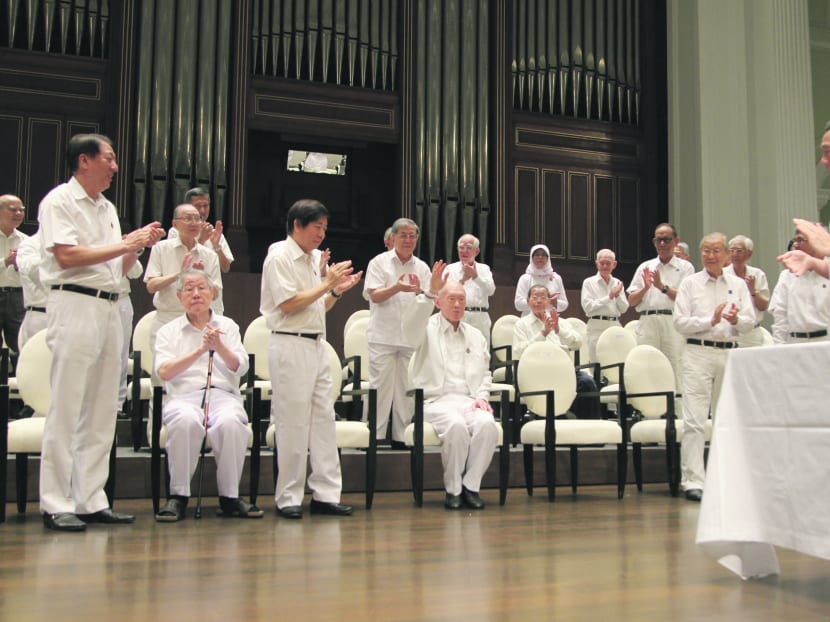 The Singapore Story clearly did not come down to Mr Lee Kuan Yew alone. As he acknowledged: "I was fortunate to have had a strong team of ministers who shared a common vision. They were able men determined to pursue our shared goals."
But in this regard, perhaps Mr Lee's most critical accomplishment for a young Singapore was his exceptional leadership acumen in putting together the right team — unearthing political gems and administrative mandarins specifically suited for the challenges of the day, and whipping into shape a civil service machinery to implement policy.
As those who worked with him have said, he had the uncanny ability to attract the best in the country.
THE CORE TEAM
From winning the high-stakes battle against the communists to surmounting the myriad post-independence challenges of unemployment, a housing shortage, securing international recognition and building an army from scratch — to name just a few — pivotal roles were played by stalwarts such as Goh Keng Swee and S Rajaratnam.
One of those roles over the decades was to keep Mr Lee in check. "They helped me stay objective and balanced, and saved me from any risk of megalomania, which could so easily come with long years in office," he said of his core collaborators with whom, in 1954, he founded the People's Action Party (PAP) along with others such as Toh Chin Chye, who chaired the party until 1981.
Of all his Cabinet colleagues, Mr Lee said later, it was Dr Goh — his former economics tutor at Raffles College — who "made the greatest difference to the outcome for Singapore". The architect of Singapore's modern economy and armed forces, Dr Goh was a "hopeless" campaign orator and that was where their partnership was perfect — "I settled the political conditions so his tough policies we together formulated could be executed," Mr Lee said.
In his eulogy for Dr Goh in 2010, Mr Lee described how he would "challenge my decisions and make me re-examine the premises on which they were made. As a result, we reached better decisions for Singapore … His robust approach to problems encouraged me to press on against seemingly impossible odds."
By contrast, Rajaratnam, Singapore's first foreign minister, was the voice of the nation, the man who embodied the multiracial vision of Singapore in the National Pledge that he penned in 1966. A man of "great moral courage" and "enormous charm", said Mr Lee in his 2006 eulogy, "his contribution was not in bricks and mortar … but in ideas, sentiments and spirit".
Dr Toh in turn was the "redoubtable fighter" and "bulldog"; without him "holding the fort in the PAP, we might never have held the party together".
In 1965, pressed to scramble together an army to cope with the impending withdrawal of British troops, Mr Lee freed Dr Goh from the Finance Ministry and replaced him with Mr Lim Kim San — brought in two years earlier as Minister for National Development after his sterling work in resolving the housing shortage as head of the Housing and Development Board (HDB).
In 1970, to successfully convert and commercialise former British army lands and facilities, Mr Lee promoted the "most capable Permanent Secretary", Hon Sui Sen — the first chairman of the fledgling Economic Development Board — to take over the Finance portfolio. A measure of Mr Lee's savvy decision: Euromoney magazine named Hon the Economic Minister of the Year in 1982, a year before he died in office.
BUREAUCRACY'S BEST BRAINS
It was not just political leaders that Singapore needed, but also able mandarins to drive the bureaucratic machinery and, more crucially, build the economy — having set up several new industries, senior civil servants were nominated to top appointments when Mr Lee's government found it hard to find people to run them.
Mr Lee, said Permanent Secretary to the Public Service Division Yong Ying-I, was a "superb judge of talent, with the magnetic leadership to draw outstanding people to work with him". They included former heads of Civil Service Lim Siong Guan and Sim Kee Boon (who later, as chairman of the Civil Aviation Authority of Singapore, turned Changi Airport into an icon), as well as others who were "not only technically able, but also entrepreneurial, innovative and yet realistic".
One was JY Pillay, whom Mr Lee described as "equal to the best brains in America". He built Singapore Airlines into a world-class carrier and helped develop the financial sector, among other contributions. There was also George Bogaars, who headed the Civil Service and was chairman of Keppel Shipyard.
One of Mr Lee's schoolmates at Raffles Institution was the tough-talking Howe Yoon Choong, who declined when Mr Lee asked him to enter politics in 1953 — he believed Singapore needed civil servants. As CEO of the HDB in the 1960s, he fast-tracked the public housing programme, and as chairman of the Port of Singapore Authority, went against the advice of professionals and built Singapore's first container port. He was finally drafted into politics and, as a Cabinet minister, championed the building of the Mass Rapid Transit system and Changi Airport.
Many of these best minds have described Mr Lee as having a zeal that could convert others — he was "a 'conviction politician', a superb persuader and mobiliser who persuaded the Civil Service to also begin to believe that what Lee was fighting for was their fight as well", said Ms Yong.
INSTILLING AN EFFICIENCY ETHOS
Beyond the people at the top, Mr Lee knew the importance of being backed up by an efficient administrative machinery as well to carry out his government's programmes. His imprint is in the very ethos, processes and framework of today's Public Service.
Right after separation, he personally drove the overhauling of a bureaucracy that had become ridden with lackadaisical and complacent mandarins — one famous example was how he tore into officers after finding light switches that did not work in a government bungalow. Sloppiness would not be tolerated.
He set out in unequivocal terms the ethos he expected: "I want those who believe that joining the government service means automatically you are going up the ladder to forget it."
He also drove the pace of change by keeping close tabs on key assignments and projects, with an exacting eye for detail. For instance, he asked for a monthly report on the progress of the NEWater project even after he stepped down in 1990.
The story is also told of how Mr Lee wanted a weekly report of the state of cleanliness of the toilets at Paya Lebar Airport. The then airport manager 
Mr Wong Woon Liong decided he had better ask for a daily report in that case; and his operations director in turn requested an hourly report. Hence, Singapore's clean airport toilets.
Ms Yong recalled accompanying Mr Lee to visit the new Khoo Teck Puat hospital a few years ago; he asked about problems with the building design causing the corridors to get wet when it rains. "This attention to detail by the boss matters. If the boss cares, everyone down the line cares," she said.
MERIT AND INCORRUPTIBILITY
Central to the foundation of an effective Public Service were merit-based recruitment and anti-corruption measures. Mr Lee ensured no individual politician, Civil Service leader or influential person was allowed to appoint their friends and family. He strongly believed the Public Service should be staffed by each generation's finest talent. So, Public Service Commission scholarships to famous universities were offered to top students, and those who performed well in service were fast-tracked.
Mr Lee argued that for Singapore to succeed, the system should enable the best, most suitable man for the job: "You must have an open recruitment system, proper appraisal systems, not just go by word of mouth of some individuals."
At the same time, he took a keen interest in promotions and appointments in statutory boards, quasi-government institutions and trade unions to ensure elites who were also attuned to the government's thinking formed the ruling class in every level of society.
To attract the best talent, he believed in ensuring competitive pay for all schemes of service. But at the same time this would be a "clean wage" policy — he guided the service away from providing staff quarters and cars very early on. "Today, there are virtually no hidden benefits," said Ms Yong.
Mr Lee demanded incorruptibility — this was central to investors' confidence, distinguished Singapore from the rest of the developing world and was the cornerstone of its survival. In 1959, he moved the Corrupt Practices Investigation Bureau directly under the Prime Minister's Office, signalling that graft would not be tolerated under his watch, no matter the position of the culprit. For instance, investigations were opened in 1986 against then National Development Minister Teh Cheang Wan, who later committed suicide.
He said: "The moment key leaders are less than incorruptible, less than stern in demanding high standards, from that moment the structure of administrative integrity will weaken, and eventually crumble. Singapore can survive only if ministers and senior officers are incorruptible and efficient."
He set a personal example of thrift and frugality: A simply-furnished office and home, and entertaining foreign dignitaries "comfortably, but not lavishly", said Ms Yong. "Ministers and civil servants not only fly on normal commercial airlines, but Singapore Airlines has been instructed never to hold a plane for any minister who is late … SIA also does not give upgrades to civil servants," she added.
ENGAGING AND MOBILISING
For all his toughness and demanding standards, Mr Lee also continually engaged civil servants to explain his thinking and ensure that the Public Service was working towards the same shared objectives — for instance, in the early days, he would take them along on community visits so that they could better grasp problems on the ground.
He would also hold meetings at which he would gather Members of Parliament, Permanent Secretaries, and senior and younger Administrative Officers to discuss how Singapore was to progress further; they were invited to speak up and contribute ideas.
"He makes it a point to hear from those with expertise and experience. He is persuasive, but he can be persuaded," Mr Lee's former principal private secretary Heng Swee Keat, now Education Minister, once noted.
If something mattered to Mr Lee, said former head of Civil Service Peter Ho, "he was prepared to roll up his sleeves and show the way … leadership from the front". In one oft-cited episode in 1967, he spent a few hours instructing ministers and civil servants on the importance of writing in clear and simple English. "Do not write in code so that only those privy to your thoughts can understand," he told them.
Clarity of thought was a lesson he drilled home again and again. As Mr Heng recalled, Mr Lee's favourite question was "So?". "If you update him on something, he will invariably reply with 'So?'. You reply and think you have answered him, but again he asks, 'So?' … His instinct is to cut through the clutter, drill to the core of the issue, and identify the vital points."
Mr Ho added: "As civil servants, we were constantly amazed by Lee Kuan Yew's breadth and depth … we had to be as sharp as he. To present our views, we had to be thorough in our research, and compelling in our arguments, to win the case. It created, in my view, a culture of excellence in the Civil Service. Never take short cuts, or the intellectually-lazy argument, or short-change other points of view. Otherwise, Lee Kuan Yew would sniff out these weaknesses."
At the end of the day, for Mr Lee, it was about stoking people to "work for you and work with you". "You've got to enthuse them with the same fire and the same eagerness that pushes you along ... That is a very big factor in leadership … at the end of the day, you must also have the idealism to succeed, to make people come with you."