Salleh Marican 'sad and disappointed' with PEC decision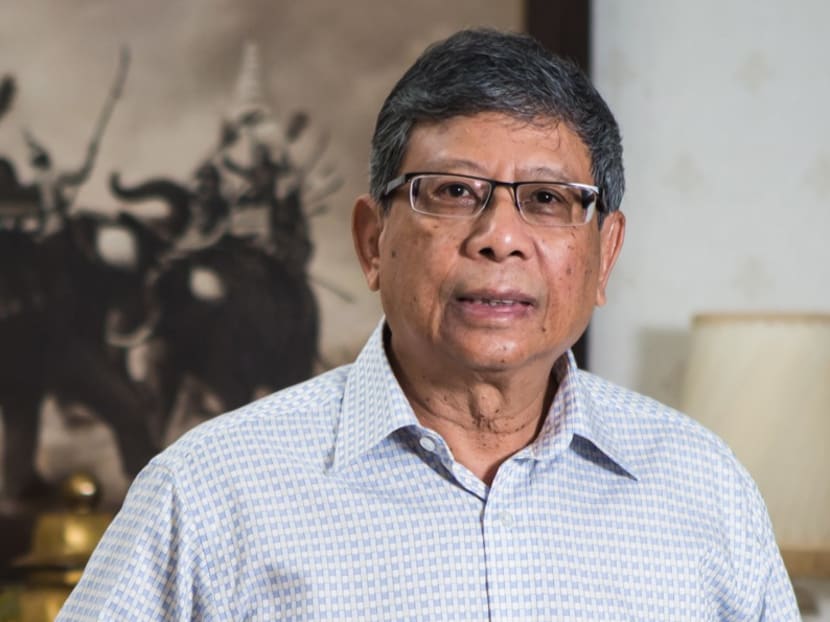 SINGAPORE – Second Chance Properties' CEO Mohamed Salleh Marican expressed sadness for not having qualified to contest in Singapore's first reserved presidential elections,  and believes Singaporeans share in his disappointment that there will be a walkover.
While Mr Marican, 67, was granted the Malay Community Certificate, he failed to meet the criterion stipulating that a candidate must have held the most senior executive office in a company with a minimum of S$500 million in shareholders' equity.
"From the very beginning, I knew that I could not meet the S$500 million shareholders equity criterion but I was confident because it was stated very clearly (that under) the deliberative track, that a person who does not meet this S$500 million shareholders equity criterion can still apply as long as he or she can convince the Presidential Elections Committee that he has the ability to manage a $$500 million company. And I believe that if I can run a S$250 million company, there's no reason why I cannot run a S$500 million company," Mr Marican said.
He added that he was "sad and disappointed" on hearing that he had not qualified. "I believe that many Singaporeans will also be disappointed that there is going to be a walkover and they would not have the chance to vote for their next president."
In a statement on Monday (Sept 11) afternoon, the Elections Department said the Community Committee issued three Malay Community Certificates while the Presidential Elections Committee (PEC) decided to issue one Certificate of Eligibility. 
In Mr Marican's case, the PEC said: "The Committee was unable to satisfy itself that (Mr Marican) had the experience and ability that was comparable to the experience and ability of a person who had served as the chief executive of a typical company with at least $500 million in shareholders' equity and who satisfied Article 19(4)(a) of the Constitution in relation to such service."
Mr Marican said he has no regrets in deciding to step forward, and does not rule out contesting in future elections. "I hope that my company will grow and six years hence, if I can meet the S$500 million shareholders equity criterion, I will try again. I will give myself a second chance… it's just my character, I don't give up."