New study to focus on 90-year-olds' health secrets
SINGAPORE — The secret to having robust health in one's golden years could be in biology — specifically, those who have lived past their 90th birthday.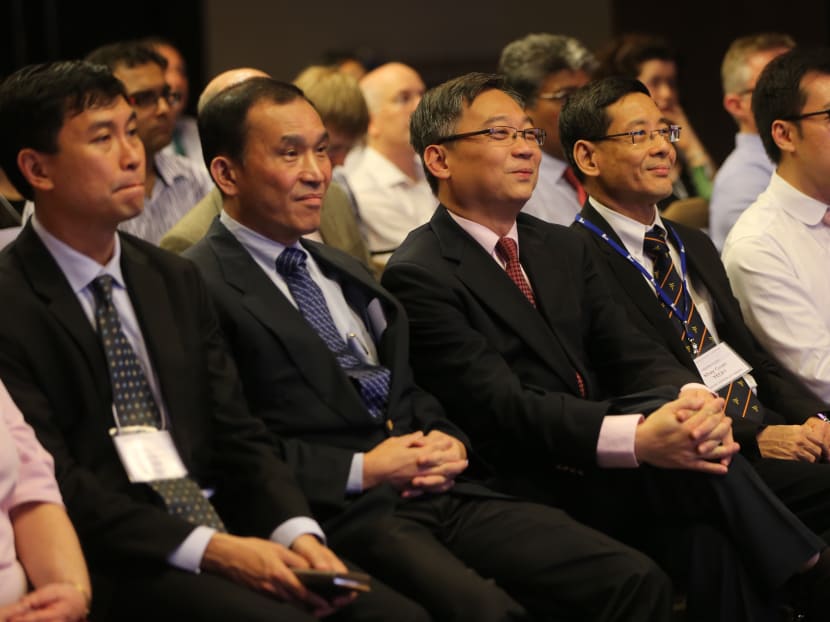 SINGAPORE — The secret to having robust health in one's golden years could be in biology — specifically, those who have lived past their 90th birthday.
That is the hope of researchers who are starting a first-of-its-kind study of grandmas and grandpas in this age group in order to find ways to stave off common age-related health problems.
This SG90 Longevity Cohort Study wants to gather 1,000 of these seniors to carry out health checks periodically to find out if there are biological reasons for their longevity. If they can find at least 200 so-called "super seniors" — those who are exceptionally healthy — better yet.
Associate Professor Chong Yap Seng, who will oversee the study, said: "When we look for these very healthy 90-year-olds, we want to understand biologically what makes them remain healthy ... see what is different about them compared to those who are not so fortunate in their health."
He added: "The whole purpose is to find meaningful ways to improve the health of people in Singapore as they age. What we want is 'health span' — how long you remain healthy — so adding health to years rather than adding years."
The 10-year study, which is targeted to begin recruitment early next year, was announced today (Oct 22) at the inaugural Biology of Ageing conference. The study will be carried out by the Agency for Science, Technology and Research (A*STAR) and the National University Health System (NUHS), which estimate that there are about 13,000 seniors in this age cohort.
The launch of this study comes after the Ministry of Health recently announced a new S$3 billion national blueprint in August to help seniors stay active and healthy.
Speaking at the opening ceremony of the conference, A*STAR chairman Lim Chuan Poh said the study should help define, at the biological level, healthy versus non-healthy ageing.
"This cohort represents what we should target. To live long, yes, but more importantly how you live actively and also healthily," he added.
Participants of the study will get extensive health screenings to measure their biological markers. These could include brain scans, blood samples to check immune function, nutrition status and inflammatory markers. They will have follow-up checks every six months or every year to track their health.
If the biological indicators that affect health as a person ages is identified through the study, the data could be used to predict the health trajectories of younger seniors. Researchers could also find targeted solutions to common ageing health problems, said Assoc Prof Chong, executive director of A*STAR's Singapore Institute for Clinical Sciences and a senior consultant at the National University Hospital.
The first five years of the study will focus on identifying these biological markers, and the second phase will look at the biological make-up of children of "super seniors" for comparison against their spouses, he added.
Separately, Health Minister Gan Kim Yong, who also attended the conference, announced the second grant call of the National Innovation Challenge (NIC) on Active Ageing and Confident Ageing, which is part of the blueprint for successful ageing.
This grant call next month will focus on research and innovation to improve cognitive functioning and delay the onset of dementia in older adults. It will also look into new quality and cost-effective models of care for seniors suffering from dementia.
The NIC aims to boost innovative ideas and research to design solutions for Singapore's ageing society. The first grant call in late August looked at improving productivity and ensuring the quality of home care.