11 companies fined for having employees at the workplace instead of having them work from home by default
SINGAPORE — The authorities have fined 11 companies over the last two weeks for failing to have employees work from home by default.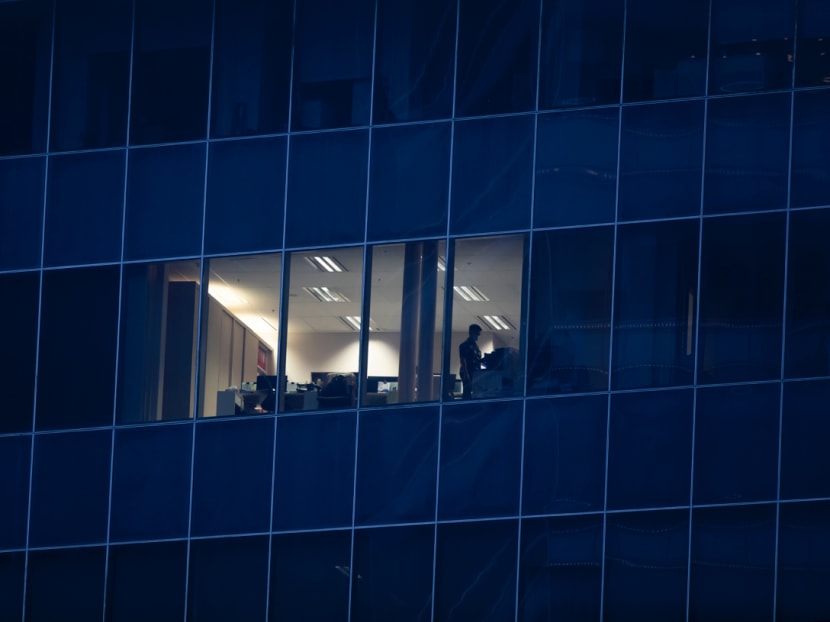 SINGAPORE — The authorities have fined 11 companies over the last two weeks for failing to have employees work from home by default.
The breaches were discovered after manpower officials inspected the safe management practices of more than 530 workplaces from May 8 to 21.
The Ministry of Manpower (MOM) and the Ministry of Trade and Industry said in a joint statement on Monday (May 24) that they will be stepping up workplace inspections to ensure that employers follow the rules to stem the spread of the coronavirus.
In response to TODAY's query to identify the 11 companies, MOM said that it was unable to release details of the companies involved but did not say why.
Since May 16, Singapore has entered a state of heightened alert in response to a spike in Covid-19 cases in the community.
As part of the tightened measures that will last until June 13, all employees who can work from home must do so and employers must ensure that this arrangement is followed.
Only employees who are unable to work from home due to the nature of their work, for example needing access to certain equipment only available at the workplace, may continue to work on-site.
TODAY previously reported that some employers, however, have been forcing their workers to return to the office without giving them any valid reasons for doing so.
"We urge employers and employees to adhere to the latest guidelines, in order to reduce the risk of Covid-19 transmission at the workplace," the ministries said in their statement on Monday.
All employers who have staff members working in the office or on-site must declare their manpower details via the Government's GoBusiness portal by May 28, and update their declaration whenever there are significant changes to manpower arrangements.
The authorities stressed that action will be taken as long as employees who can work from home are found at the workplace, even if the total number of workers is within what was declared by a business on the GoBusiness portal.
If there are employees at the workplace, employers must ensure that safe management measures are followed at all times.
These include:
Staggering start times and allowing flexible workplace hours

Disallowing cross-deployment across workplaces or work sites

Disallowing social gatherings at the workplace

Staggering meal breaks and ensuring they are taken alone

Ensuring that masks are worn at the workplace at all times
Any breaches of Covid-19 regulations at the workplace may be reported through the Government's SnapSafe mobile application, and the identity of whistle-blowers will be kept strictly confidential, the authorities said.
The full list of safety regulations that must be followed at the workplace may be found on MOM's website.