11 Thomson-East Coast Line stations to open on Nov 13; free rides available on Nov 11
SINGAPORE — Eleven MRT stations along the Thomson-East Coast Line (TEL) will officially open for passenger service on Nov 13, announced the Land Transport Authority (LTA) on Friday (Oct 7).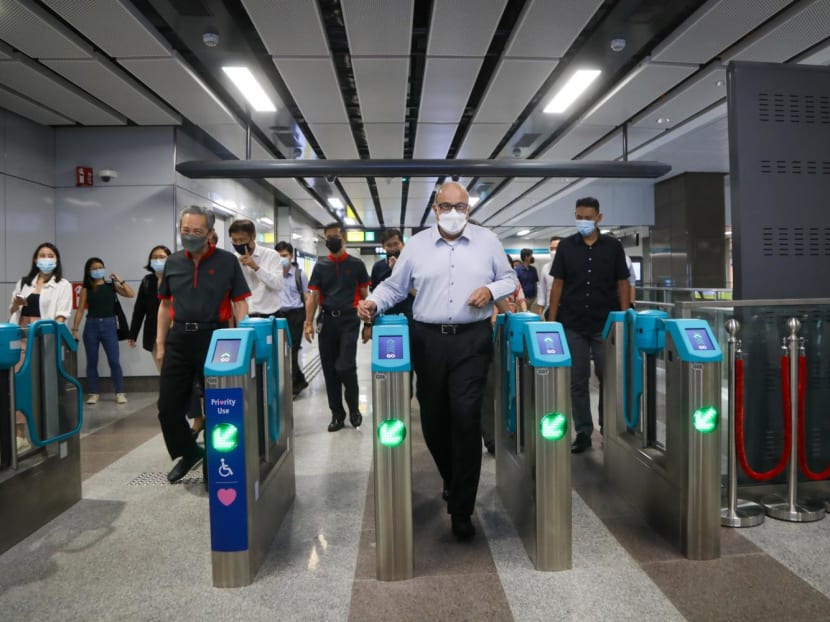 SINGAPORE — Eleven MRT stations along the Thomson-East Coast Line (TEL) will officially open for passenger service on Nov 13, announced the Land Transport Authority (LTA) on Friday (Oct 7). 
Spanning 13.2km, the stations are Stevens, Napier, Orchard Boulevard, Orchard, Great World, Havelock, Outram Park, Maxwell, Shenton Way, Marina Bay and Gardens by the Bay.
Four of these are interchange stations. And collectively, they connect TEL commuters to all the existing MRT lines, said LTA in a media factsheet. 
Stevens station will connect to Downtown Line while Orchard station will provide a connection to North-South Line. Outram Park and Marina Bay stations are both three-line interchanges, with Outram Park connecting to the East-West Line and North-East Line, and Marina Bay connecting to the North-South Line and Circle Line.
"This is a very important addition to our MRT system. (The 11 stations) have very important points of intersection with the existing MRT lines. And therefore, it adds much resilience and of course, convenience through interconnectivity for commuters in Singapore," said Transport Minister S Iswaran on Friday. 
FREE TRAVEL ON NOV 11
An opening event will be held on Nov 11 and commuters can travel for free along the new stations from 10am to 9pm on that day. 
LTA said other activities will be held to mark the opening of the newest stage of the TEL, and these will be announced on its social media pages. 
The 11 new stations come under Stage 3 of the TEL. Another two stations under Stage 3 — Mount Pleasant and Marina South — will open only when housing developments around them are ready.  
Stage 2, comprising six stations from Springleaf to Caldecott, started passenger service in August 2021, adding to the three stations in Woodlands that opened in 2020 in Stage 1.
With the latest stations, more than 180,000 households will be within a 10-minute walk from one of the 18 TEL stations. The line runs from Woodlands North to Gardens by the Bay.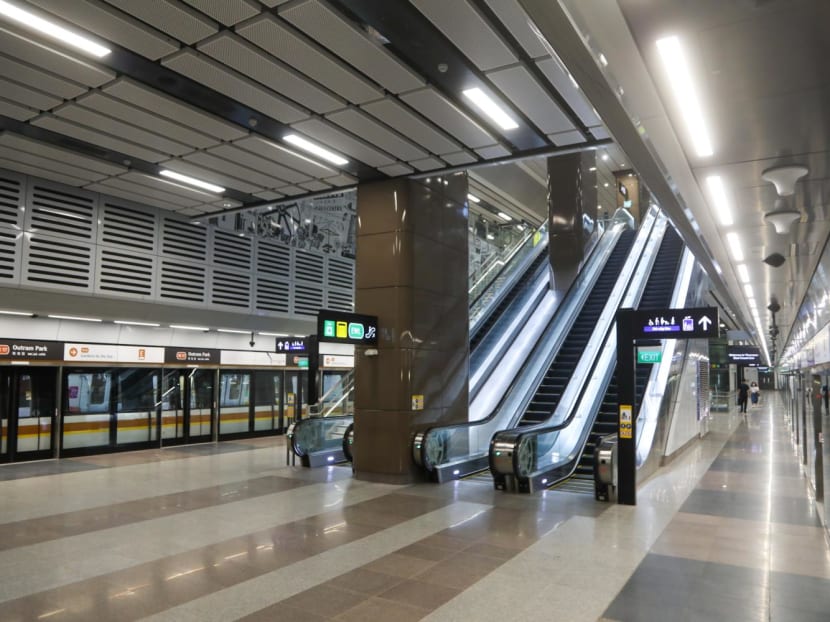 "(Passengers) can expect travel time savings of around 40 per cent," said LTA. "For example, a Bright Hill resident travelling to Gardens by the Bay will take 40 minutes via TEL as compared to about 65 minutes currently. 
"As segments of the TEL runs parallel to the North-South Line, it will also help to reduce reliance and commuter load on NSL."
The entire TEL — comprising 32 stations with eight interchange stations — was initially expected to be fully operational in 2024. However, the timeline for completion was pushed back.
The opening of Stage 2, for instance, was delayed twice — first due to the Covid-19 pandemic. The second delay came after the Land Transport Authority conducted a system review following a five-hour disruption on the line in December 2020 due to a signalling fault. 
Stage 4, which comprises eight stations such as Tanjong Katong, Marine Parade and Siglap, is expected to open in 2024. The final Stage 5, which comprises Bedok South and Sungei Bedok stations, will open in 2025.
"We started with five stations in one line 35 years ago. Today, we have 190 stations. And we continue to build," said Mr Iswaran.
"So I think what we need to keep in perspective is the larger strategy of enhancing our MRT infrastructure, making public transport a very convenient and accessible form of commute for all Singaporeans, which is greener, which is also one that will … enhance the liveability of our city.
"It will also mean that we have a more resilient MRT infrastructure for all commuters." CNA
For more reports like this, visit cna.asia.