Push to make hawker centres better, and a gathering point for Singaporeans
SINGAPORE — With nearly 20 more hawker centres to be built by 2027, a committee has been tasked with recommending ways to improve these spaces and to promote the trade.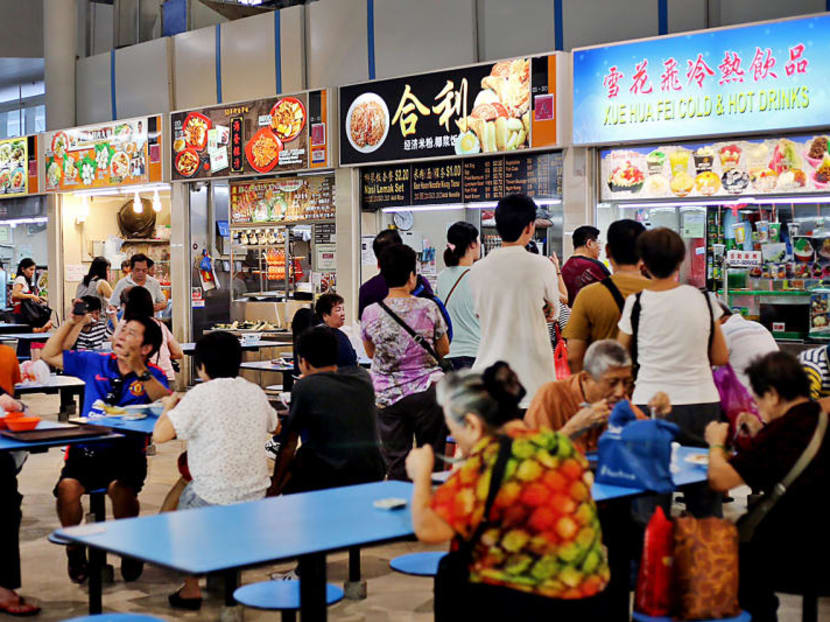 SINGAPORE — With nearly 20 more hawker centres to be built by 2027, a committee has been tasked with recommending ways to improve these spaces and to promote the trade.
Dubbed the "Hawker Centre 3.0 Committee" and led by Senior Minister of State for the Environment and Water Resources Amy Khor, its 14 members have met a few times since January and are expected to complete their work before next year's Committee of Supply debate.
Among the ideas being explored is providing structured training programmes for those who want to enter the trade, which may include lessons on proper food hygiene, cooking, and business management skills, Dr Khor said in Parliament on Tuesday (April 12) as the House debated and considered the budget for the Ministry of the Environment and Water Resources.
The committee will also suggest ways to promote graciousness at hawker centres and enhance them as social spaces. Members include National Heritage Board chief executive Rosa Daniel, food blogger Leslie Tay, Singapore Press Holdings editor-at-large Han Fook Kwang, and SPRING Singapore group director of industry and enterprise Kee Ai Nah.
Ms Kee said: "In preserving the hawker heritage in Singapore, we need to ensure that our hawkers continue to run viable businesses. Shared facilities, aggregated purchasing and digital services are some of the solutions to raise productivity and improve profitability."
Dr Tay, who blogs at "ieatishootipost", suggested a scheme to recognise heritage hawkers, who could then gain access to Government aid in order to keep offering particular dishes or sustain the family business. He said this would come in handy for hawkers selling dishes that are labour-intensive to make and have low-profit margins, such as char kway teow (stir-fried flat noodles).
Hawker food is close to the heart of many Singaporeans and a comprehensive review of hawker centres is timely, Dr Khor said. There are more than 14,000 licensed hawkers in 109 hawker centres managed by the National Environment Agency, of whom 6,000 sell cooked food.
The Government began building new hawker centres in 2012 and of the 20 new ones that will be completed by 2027, two in Bukit Panjang and Hougang have opened. Another at Our Tampines Hub will be ready by the end of this year, and another four, in Pasir Ris, Woodlands, Yishun and Jurong West, will be completed next year, Dr Khor said. 
The new centres will add some 800 cooked food stalls, but with the median age of cooked-food hawkers being 59, new entrants into the trade are needed. 
Dr Khor said the committee will continue engaging newer entrants to find out their motivation for entering the trade, and the challenges they face. The committee will also learn from overseas models and experiences. 
Member of Parliament (MP) Liang Eng Hwa asked whether there were learning points from the new Hougang and Bukit Panjang hawker centres, which are managed by social enterprises on a not-for-profit basis. 
Dr Khor said "encouraging takeaways" include one from the hawker centre located in Ci Yuan Community Club in Hougang, where managing agent Fei Siong has an entrepreneurship programme that gives aspirants on-the-job training, and there are self-payment kiosks there to improve productivity.
MP Gan Thiam Poh asked if the Government would let low-income individuals run hawker stalls, as it had in the past. Dr Khor said the policy to offer vacant hawker stalls to people in financial hardship was stopped in 1990 due to low take-up rate — most preferred to wait for a place in popular hawker centres. Being a successful hawker takes passion and ability, she added, and there are other schemes to help those facing financial challenges.