More nations taking a leaf out of Singapore's vocational training books
SINGAPORE — While some Singaporeans continue to see vocational training as a "last resort" for students who have not done well academically, more countries around the world are adopting the Republic's skills-training programmes.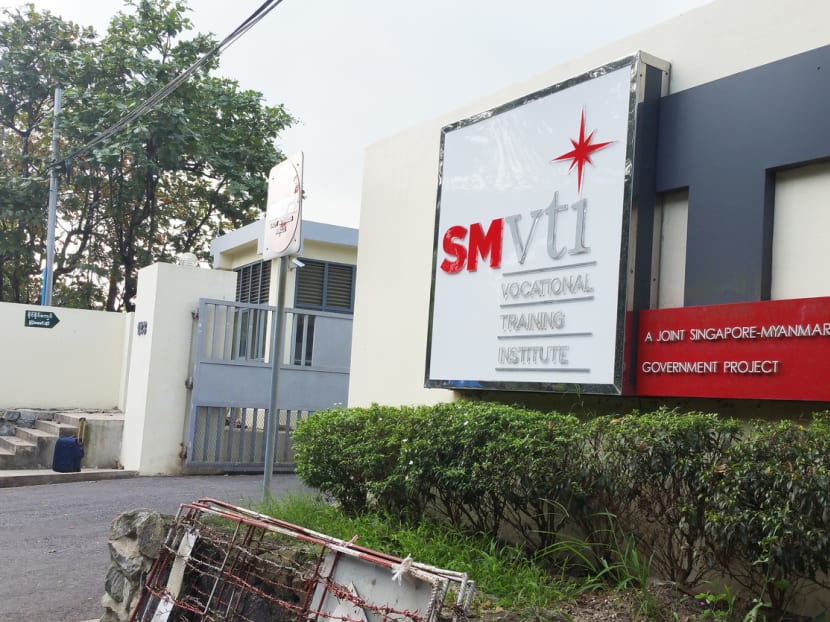 SINGAPORE — While some Singaporeans continue to see vocational training as a "last resort" for students who have not done well academically, more countries around the world are adopting the Republic's skills-training programmes.
The Institute of Technical Education's wholly owned subsidiary, ITE Education Services (ITEES), is helping 25 countries across Asia, Africa and the Middle East to revamp their curriculum and train educators. It has also helped some of them build vocational training schools.
ITEES was set up in 2003 to help the international community develop vocational expertise and bring ITE's brand name onto the global stage.
"In many developing countries, when you graduate (from high school) is when you start to be unemployed," ITEES chief executive Tan Seng Hua told TODAY. "The current state of training institutes in many of these countries mirrors Singapore in the 1970s and 1980s. It is fitting for us to share the lessons we have learnt."
He has just concluded a two-week training programme with 36 Indian educators, who will form the staff of the Centre of Excellence for Tourism Training (CETT) in Udaipur, Rajasthan. The centre was launched this month by Rajasthan Chief Minister Vasundhara Raje and Singapore's Acting Education Minister (Higher Education and Skills) Ong Ye Kung, who was in the team that accompanied Prime Minister Lee Hsien Loong during his visit to India.
Besides training CETT's trainers, ITEES will offer consultancy services for the development of its curriculum, academic structure, and the campus' design and development.
Conducting part of the training at the showpiece ITE College Central in Ang Mo Kio also gives foreign leaders and educators a "sense of motivation", said Mr Lim Boon Tiong, who directs ITEES' projects in Asia.
"Emerging economies today share many similarities with Singapore just a few decades ago. But when they see the state-of-the-art infrastructure, when they see that if it can happen to Singapore, it can happen to them as well, seeing is believing," he added.
CUSTOMISED CURRICULUM
A large part of ITEES' work involves understanding the partner country's culture, economic and political conditions, and existing education curriculum. Following extensive ground research, ITEES will present its recommendations which have been localised to the respective country's needs.
For instance, tourism was identified as a rapidly growing market in India, which led to six hospitality-related courses being put forward to shape CETT's curriculum. One of them, the travel and tourism course, will tap Rajasthan's edge in heritage tourism.
Another example is the Nigeria project, where culinary training had a strong local flavour, as Western-styled cuisine in the country "isn't as popular as in Singapore".
"Going in as foreigners, we're not experts in these areas, but we provide a framework for the local content experts to fit information where appropriate," said Mr Lim, adding that this is how the locals "learn how to fish".
"We don't go there to build schools and take over them," he added. "The locals should learn the ropes and be successful themselves."
Apart from curriculum and infrastructure, educators also play a significant role in vocational training. "The ITE staff are competent, passionate, and they focus on students' overall development. We hope to impart this to the others," Mr Tan said.
Delhi's Deputy Chief Minister Manish Sisodia, who has been pushing to expand another Singapore-India tie-up, sees a "distinct difference" between educators in Delhi's World Class Skill Centre — a collaboration with ITEES — and other local training institutes.
"They're professionals who can motivate students and fill them with confidence," he told TODAY. "Ultimately, the approach of teaching is very important, and from Day One we must make students feel welcome."
ITEES' "train the trainers" programme is probably the most popular of the six services it offers, with 12 of 25 partner countries engaging its help either in technical or pedagogical training.
CHALLENGING JOURNEY
As the export of Singapore's vocational training gains momentum, challenges remain, said Mr Tan.
"Many countries don't have well-organised structures like Singapore, while others may involve many layers of processes to get approval," he said, citing India as a country where extensive paper work may hold up plans.
Projects can also be stalled by changes in political conditions, especially leadership, Mr Lim added.
"Vocational training projects require strong political will," Mr Lim said. "So these days, we also take note of any upcoming elections when we do our situational analysis."
Despite the challenges, every project offers new opportunities, added Mr Tan. "Sometimes, going abroad to learn about other countries and interact with the locals gives us ideas for global education for our own students."
"It's also a platform to market Singapore's secret recipe for skills development and convince investors to come over," he added.
Mr Tan hopes ITEES' global track record will transform Singaporeans' mindset towards vocational education. "Singapore's brand name in vocational training is well-known internationally," he said. "It would be good if locals are able to appreciate and recognise the quality of education ITE is providing. And don't shy away if your child is interested in pursuing a technical career."