25,000 people found jobs in 2020 through career-matching services, emotional barriers hardest to overcome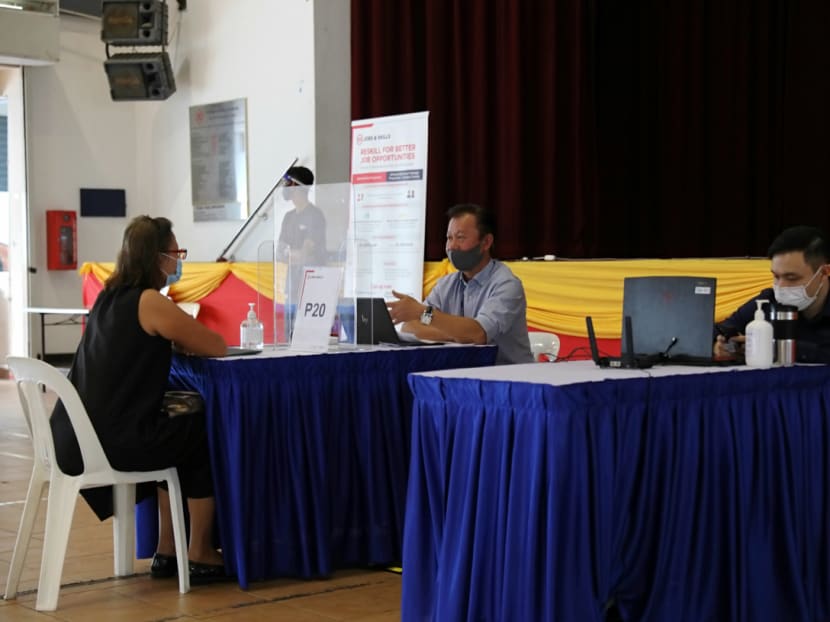 After three months failing to get a job, Ms Siti Aisyah Abdul Rahman decided to seek help from career-matching services
About 34,000 jobseekers had personalised career coaching last year
This was under the Government's employment programmes
The Ministry of Manpower said 25,000 people secured jobs last year through career-matching programmes
It also highlighted the top challenges faced by jobseekers and emotional barriers came out tops
SINGAPORE — A month before Robinsons' shock closure of its department stores in October last year, administrative assistant Siti Aisyah Abdul Rahman was told that the unit where she worked would be closing down.
The master's degree-holder in international management had been doing procurement for two years at Robinsons' parent company Dubai-based Al-Futtaim Group.
It was the first time she had been retrenched but she was unfazed. "I was quite confident that I could get a job within a month," the 38-year-old told reporters on Friday (Feb 19).
Her confidence quickly waned when she failed to secure a new job even after submitting close to 50 applications in a week.
In the 12 years before that, she had worked variously in the oil and gas, insurance and logistics sectors.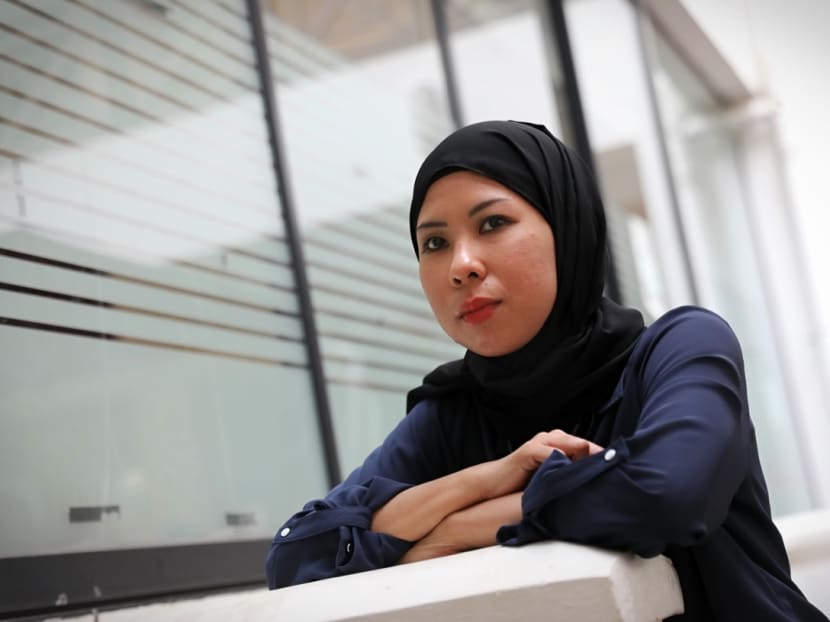 After some searching online, she found a career-matching service offered by Workforce Singapore and was assigned a career coach last month when she visited the Lifelong Learning Institute at Paya Lebar, where she received advice on refining her resume.
Last year, about 34,000 jobseekers received personalised career coaching through the Government's employment programmes.
Ms Siti Aisyah was featured in the latest job situation report released by the Ministry of Manpower (MOM) on Friday. The 18th edition of the report highlighted that more than 25,000 jobseekers have found jobs through various governmental career-matching services last year.
Manpower Minister Josephine Teo said at a media briefing that the results had exceeded her expectation.
"I honestly did not dare to expect that even placements through career matching would see any growth," she said. 
"And the reason is very simple. For quite a few months last year, employers were simply not in a position to hire."
JOB-MATCHING SERVICES IN DEMAND
Singapore's job market, wrecked by the Covid-19 crisis, has been weak and it has just started to show signs of life.
More job placements were made last year compared to 2019 through the Government's career-matching services, which MOM's report attributed to the enhanced outreach efforts by the Employment and Employability Institute (e2i) under the National Trade Unions Congress (NTUC) and by Workforce Singapore (WSG).
WSG and e2i held various job-matching programmes last year. From these: 
25,000 jobseekers found new jobs through career-matching services (up 25 per cent from 2019). Six in 10 are professionals, managers, executives and technicians (PMETs)

13,000 people were placed in career conversion programmes (up more than 100 per cent) to work in new fields

34,000 jobseekers received personalised career coaching (up 15 per cent), of which two in three are PMETS

More than 1,300 events were organised to bring job-matching services closer to the neighbourhoods (up 40 per cent)
WSG and e2i were also able to provide more support to jobseekers belonging to profiles that are typically harder to place, MOM said, including those who are aged 40 and above or have been out of work for six months and more.
Of the 34,000 jobseekers who received career coaching:
Eight in 10 were unemployed

Six in 10 are aged 40 and above

Four in 10 had been searching for jobs for at least half a year
TOP 5 CHALLENGES FOR JOBSEEKERS
A large part of MOM's report focused on the challenges jobseekers faced in their search.
The top five were:
Emotional barriers faced by jobseekers who have been unemployed for some time, whose job loss was unexpected or who had been focused on returning to their previous roles

Gaps in job skills because roles are becoming more specialised and industries are undergoing digital transformation

Discomfort with new work conditions that may cause jobseekers to turn down offers due to unfamiliarity or a lack of confidence to adapt successfully

Outdated job search techniques such as sending out mass applications using a template resume

Limited connections or networks, especially among those who have been in the same job or sector but intend to move into new areas
Mrs Teo said that jobseekers' biggest challenge by far is overcoming emotional barriers.
"This is particularly true for jobseekers who lost their jobs quite suddenly," she said. "And they do go through a period of trying to pick up the pieces."
Career coaches attached to these jobseekers spend 15 hours on average counselling and motivating them to a point where they are ready to progress with their job search, she revealed.
The coaches may also recommend these jobseekers to attend a workshop hosted by WSG to help them overcome their stressors and learn coping strategies to get them through their job search.
For Ms Siti Aisyah who was working with Robinsons' parent company, it has been six months and more than 300 job applications submitted since she began her job search.
Her career coach Angeline Tan, from job-matching firm Ingeus, has been checking in with her every day and recommending job opportunities to her.
Ms Siti Aisyah said: "She not only gives me moral support but also the confidence, because before I apply for a job, I'll ask her to check (my application) first."
For now, Ms Siti Aisyah has been able to provide for herself and her parents through a government aid of S$800 a month and selling a hotchpotch of products on an online marketplace.
With guidance from her career coach, she is approaching her job search with a renewed sense of conviction.
"I'm not sure what will happen to me tomorrow. Maybe I will land a job tomorrow? Maybe later? I will apply and apply and apply, but I will stay positive."