28,000 HDB flats completed this year: Khaw
SINGAPORE — 28,000 new Housing and Development Board (HDB) flats were completed this year.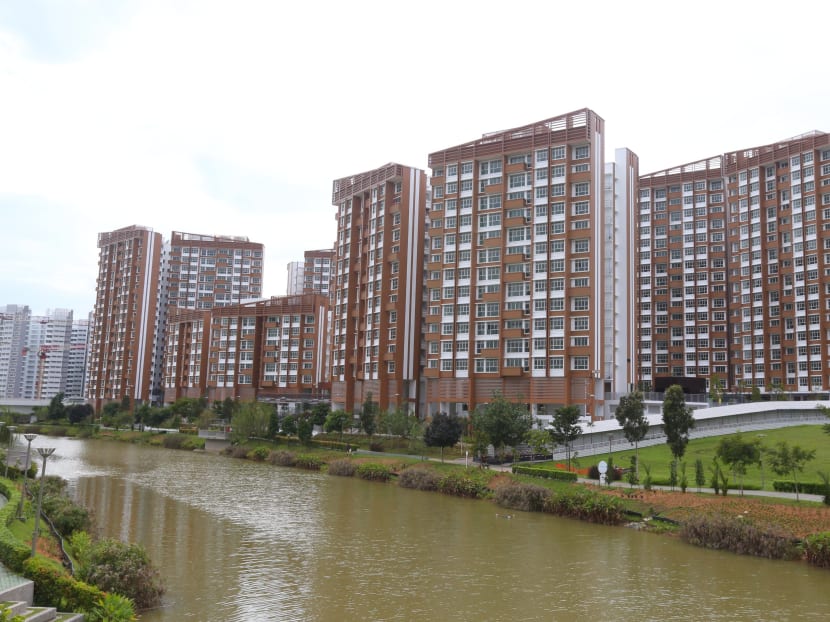 SINGAPORE — 28,000 new Housing and Development Board (HDB) flats were completed this year.
The HDB said this at an event this morning (Dec 29) to mark the completion of the Waterway Woodcress Build-to-Order (BTO) project - the first development to be completed along My Waterway@Punggol.
National Development Minister Khaw Boon Wan witnessed the handover of the fifth completed block at the development, which sits near the intersection between Edgedale Plains and Punggol Drive.
Comprising seven blocks with 694 three-, four- and five-room premium units, the development will be fully completed by the first quarter of next year.
The project is fitted with amenities such as a childcare centre and viewing decks by the waterfront that look out onto the waterway. Residents will also be able to gain direct access to the waterway from the development.
Residents of four blocks have received the keys to their flats thus far.
Speaking to reporters at the event, Mr Khaw said the "porous" nature of some of the HDB's design concepts helps to bring about a more inclusive society, citing the Waterway Woodcress development as an example.
"In that way, we keep the community a lot more inclusive, so rich and poor all live next to one another," he said.
Separately, Mr Khaw wrote in a blog post today that this year marked the turn of the housing market in the Republic. "Prices have been moderating and the market (has been) shifting from a seller's to a buyer's market. The shift is not yet complete and 2015 should see greater stability," he wrote.
Even as the Government scales down the pace of construction, it remains proactive in fine-tuning policies to meet the diverse housing needs of flat buyers and home owners, such as singles and married couples who wish to live with, or close to, their parents, Mr Khaw said.
Next year, 26,000 new flats will be completed and handed over to buyers, Mr Khaw wrote.
In addition, 16,900 new flats will be launched. He added that while fewer new flats will be launched next year, the Government will ensure a diversity of flat types and locations. "I expect them to be popular. They will be iconic in their own unique way," he said.