3 years' jail for mother who abused her daughters for over 2 years, broke child's teeth
SINGAPORE — For repeatedly abusing her two young daughters physically on multiple occasions, including breaking the older girl's front teeth by slapping and kicking her, a 38-year-old housewife was sentenced to three years' jail on Wednesday (Sept 29).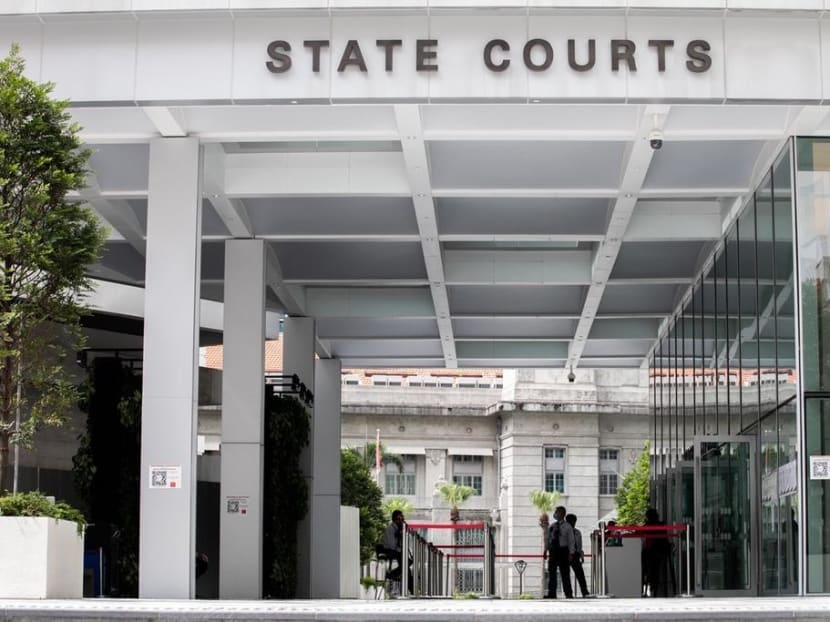 ​A mother began abusing her oldest child when she was in kindergarten
She also hit her other daughter, who is four years younger, even after the Child Protective Service intervened
Her husband learnt of the abuse when he viewed closed-circuit television footage
A psychiatrist recommended that the mother's future interactions with her children should be strictly supervised
SINGAPORE — For repeatedly abusing her two young daughters physically on multiple occasions, including breaking the older girl's front teeth by slapping and kicking her, a 38-year-old housewife was jailed for three years on Wednesday (Sept 29). 
Her husband realised what she was doing after reviewing video footage from a closed-circuit television (CCTV) that he had installed in their Yishun flat.
The woman defended her actions by saying that she disciplined her children because they were "very naughty", and claimed that she hit them only when necessary.
She had pleaded guilty about two weeks ago to seven charges of ill-treating her children from 2019 to this year. One girl was aged four when the abuse started, while the other was aged between eight and 10.
District Judge Kessler Soh considered four similar charges in sentencing her.
Her jail term, which was largely in line with what the prosecution was seeking, was backdated to Sept 14 when she was remanded. 
She cannot be named due to a court order to protect her daughters' identities. 
A psychiatrist found that the mother did not and does not suffer from any mental illness, and recommended that her future interactions with her children should be strictly supervised in the presence of responsible adults.
DENIED ABUSE TO POLICE
The woman's lawyer Haneef Abdul Malik from law firm Abbots Chambers told the court on Wednesday that his client wanted to divorce her husband in December 2018.
The defence counsel added that in January 2019, she experienced mood swings after finding it a challenge to handle three young children. Around this time, she also allegedly terminated an eight-week pregnancy. 
In addition to her daughters, she also has a young son but did not beat him.
Her offences had first come to light on June 18, 2019 when the father, who had just returned home from work, discovered the older girl's front teeth were broken.
She told her father that she had been repeatedly slapped and kicked earlier that day by her mother and lost two teeth as a result.
Her father immediately took her for medical treatment without confronting his wife. 
He then checked the recordings from the CCTV he had installed in the living room. He had it installed because his wife would previously leave their children alone at home. He then discovered what his spouse had done.
Mr Haneef noted from a medical report that two of the girl's upper teeth seemed to be missing, adding that before the abuse, one of them had already been loose.
However, Deputy Public Prosecutor Lim Ying Min replied that it was the mother's assault that caused the tooth to fall out.
CCTV footage showed that the woman had abused the older girl at least three times earlier that month when she was alone with the children on all those occasions.
When interviewed by the police, the woman lied that she had slapped the girl only once or twice but not many times. She denied kicking or throwing the girl to the floor.
REOFFENDED WHILE ON BAIL
The court heard that shortly afterwards, on July 5, 2019, the mother abused the younger girl by pinching her several times and slapping her face repeatedly.
After this incident, a child protection officer from the Ministry of Social and Family Development's Child Protective Service temporarily took the girls away from the flat. Court documents did not state how long they were sheltered.
After the girls returned home, their mother directed her anger at the older girl again a few months later. She was already under police investigation at the time.
When her husband alerted their child protection officer, the mother asked the girl to lie to the officer that they had just been playing when a toy hit her. The officer arrived the next day and took the girl to KK Women's and Children's Hospital for medical treatment.
Even when the mother was placed on bail during police investigations, she continued to abuse her daughters from March to May this year.
On March 8, for example, when her husband was not home, she pulled the older girl's ears and slapped and hit her. CCTV footage played in court showed the girl crying during the assault while her mother shouted at her.
The woman's husband discovered these new offences in August when he noticed his wife losing her temper and shouting at the children for no reason. Her trial had been set to begin a month later.
In sentencing the woman, District Judge Soh told her that he hopes she will seek the necessary help after serving her sentence and "show loving care" to her children.
For each ill-treatment charge under the Children and Young Persons Act, she could have been jailed for up to four years or fined up to S$4,000, or punished with both.