6 athletes chosen to represent Singapore at Tokyo 2020 Paralympic Games
SINGAPORE — Six athletes have been chosen to represent Singapore at the Tokyo 2020 Paralympic Games in August.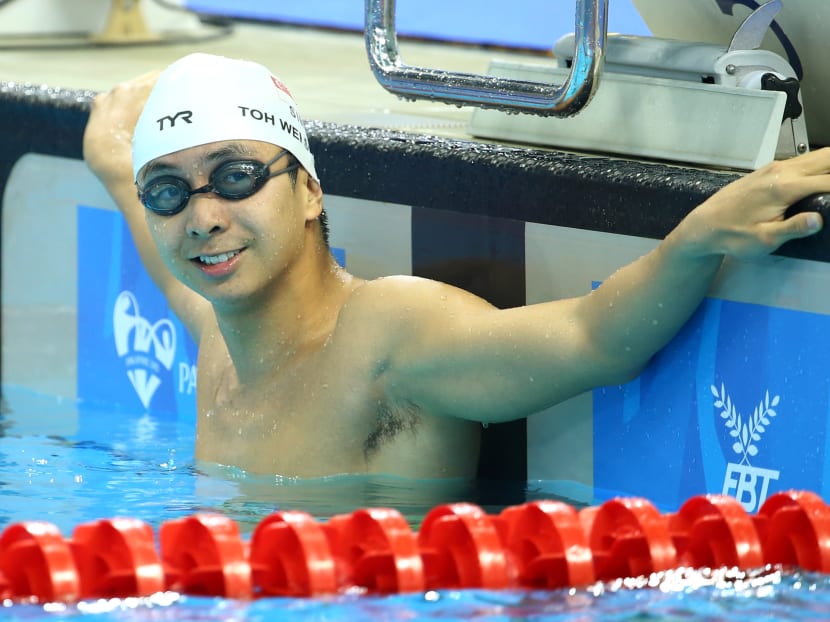 SINGAPORE — Six athletes have been chosen to represent Singapore at the Tokyo 2020 Paralympic Games in August.
In a news release on Thursday (June 17), the Singapore National Paralympic Council (SNPC) said that the six include Paralympic Games multi-medallist and holder of two world records Yip Pin Xiu and current world number-one-ranked para-archer Nur Syahidah Alim.
Short-putter Muhammad Diroy — who will be making his second appearance at the Paralympics — as well as Games debutants Steve Tee Wee Leong, Sophie Soon Jin Wen and Toh Wei Soong round out the six athletes that have been chosen to represent the country so far.
Swimmers Soon and Toh will join Yip at the Tokyo Aquatics Centre for a shot at swimming glory, while cyclist Tee will be racing at the famed Izu Velodrome with his pilot, Ang Kee Meng.
SNPC said that the athlete selection for the Paralympics will continue until July 30. The Paralympic Games will begin on Aug 24, about two weeks after the conclusion of the Olympic Games.
Besides the six, SNPC said that Singapore has also qualified for a team slot in equestrian — the names of the selected athletes will be announced at a later date.
Para-archer Syahidah said that she felt "blessed" to be selected for the Paralympics.
"This would not have been possible without the support of my team. I will continue to train hard, do my best to achieve extraordinary feats and make Singapore proud at the Games," she said.
Agreeing, Toh — who previously won Singapore's first para swimming medal at the 2018 Commonwealth Games — said that his debut at the Paralympics "has been a journey eight years in the making".
"All the blood, sweat and tears have finally paid off… I want to do my best for Singapore and hopefully inspire others to start their own impossible," he said.
Chef de Mission of the Singapore contingent Shirley Low said that preparations for the Paralympic Games have been challenging due to the Covid-19 pandemic.
"Yet, our athletes have demonstrated incredible resilience and adaptability to continue training hard. We are confident that they will all make Singapore proud.
"I call on all Singaporeans to come together to cheer our athletes on as one Team Singapore," she said.