61-year-old man convicted of molesting daughter in 2009 when she was in kindergarten
SINGAPORE — A 61-year-old man was found guilty on Thursday (Jan 6) of molesting his daughter in 2009 when she was five or six years old and in kindergarten.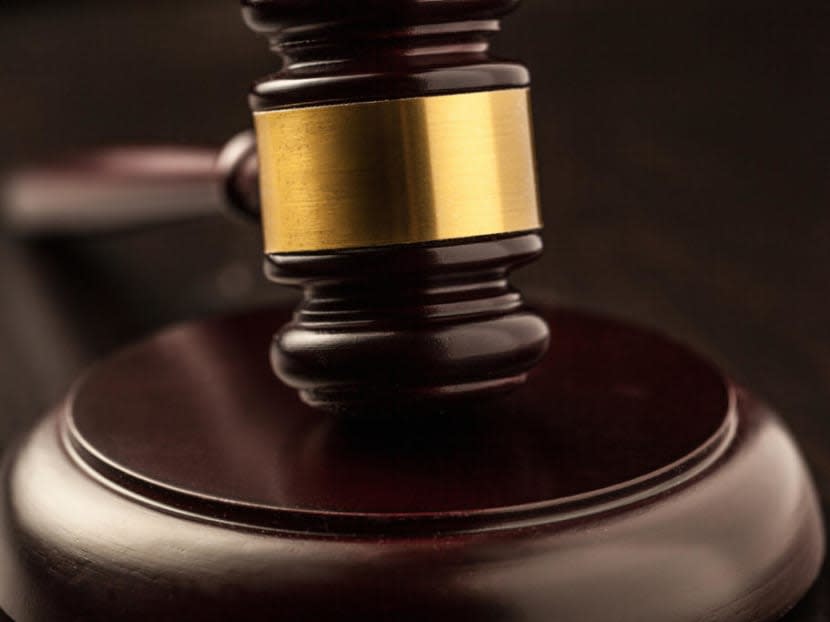 SINGAPORE — A 61-year-old man was found guilty on Thursday (Jan 6) of molesting his daughter in 2009 when she was five or six years old and in kindergarten. 
Principal District Judge Toh Han Li convicted the man of two molestation charges after he claimed trial to both — one of touching her private parts and another of using her hand to masturbate him.
Both incidents occurred on one afternoon in 2009 when they were alone in their flat. The mother had gone to pick up the girl's sibling from school.
The man cannot be named due to a court order protecting the identity of his daughter, now 18.
That afternoon, the man called her into the bedroom and sat her on his thigh as he was using the computer. 
During the trial, the girl testified that her father was wearing only a towel around his waist. 
He grabbed her hand and used it to stroke his private parts under the towel, then molested her by placing his hand inside her underwear, she said.
She testified that despite feeling scared, she "just let him do whatever he wants to do" because she did not want to disobey her father.
The man, however, denied this, asserting that he had sat her on his thigh to try to console her as she was crying. 
At this time, he said, his daughter fell off his lap when he shifted his arm to press his keyboard and he caught her before she hurt herself. 
He added that his daughter might have misconstrued this to be an act of molestation.
HOW THE CRIME WAS UNCOVERED
The man's wife testified that two days after the incident, the girl told her what had happened. 
When she confronted her husband, he denied it and she felt that there was no point in making a police report because there was not enough evidence.
Through sex education class in school, the girl eventually learnt that what her father had done was wrong. 
In primary school, she came across a video about a girl who made a police report against her father 18 years after a similar incident happened.
In 2018, when she was 14, she suffered a panic attack in school after being around boys. She decided then to recount the incident to a school counsellor. 
The girl and her mother were both reluctant all along to report the matter to the police and a report was made only after the counsellor reported it to the Ministry of Social and Family Development, the court heard.
During the trial, the man suggested that his daughter had motives to make false allegations because she "nursed a deep-seated resentment" against him.
However, the judge noted that the girl would not have displayed reluctance to make the police report if she had any such motives.
Delivering his sentence, the judge said: "I find that the victim's evidence was clear, credible and unusually convincing."
The man will return to court for mitigation and sentencing on Feb 22. He remains out on bail, set at S$15,000.