About 300 nurses undergoing advanced training at NYP recalled to hospital frontlines for 2 weeks
SINGAPORE — About 300 nurses who are pursuing Advanced Diploma courses at Nanyang Polytechnic (NYP) have been called to return to the frontlines for two weeks from next Monday (March 7).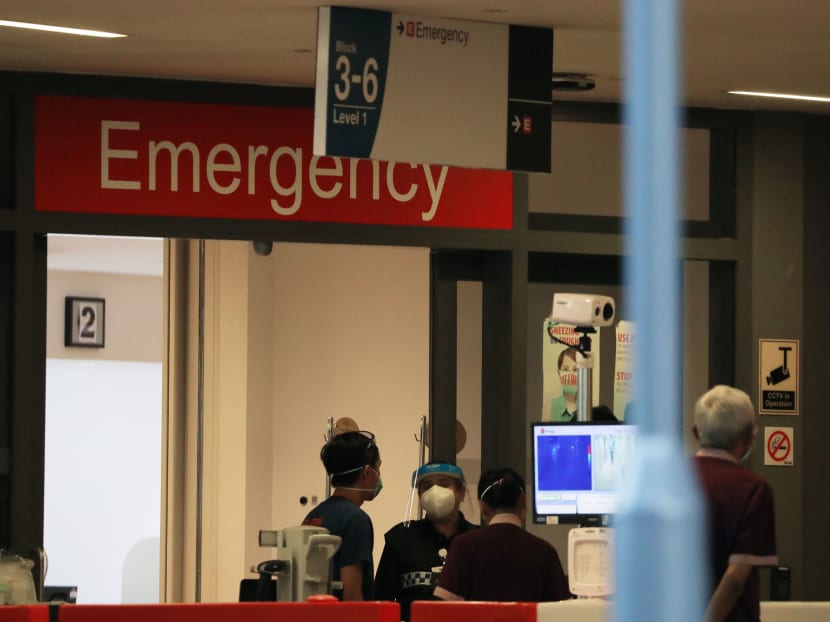 SINGAPORE — About 300 nurses who are undergoing advanced training at Nanyang Polytechnic (NYP) have been called to return to their hospitals for two weeks from March 7, the Ministry of Health (MOH) on Friday (March 4).
In response to TODAY's queries, MOH said such a move will allow them to support their colleagues at the frontlines, particularly in areas that are experiencing "the highest surge in workloads" such as emergency departments and Covid-19 treatment facilities.
MOH added that these nursing students are asked to return to the health organisations that sponsored their studies, so as to augment the nursing workforce managing the current surge in Covid-19 cases.
The nursing students are taking Advanced Diploma courses offered by NYP, which are meant for qualified nurses who want to upgrade their skills.
The move comes as Singapore is experiencing a tide of Covid-19 cases, with people reportedly visiting emergency departments even though they did not require emergency care, resulting in long queues and waiting times.
The authorities reported 18,162 new Covid-19 cases as of noon on Thursday, making it the second day in a row that the weekly infection growth rate fell below one.
The Government had reiterated its call for the public to refrain from rushing to hospitals with non-emergency conditions, with a peak of 26,032 new Covid-19 cases recorded last Tuesday.
It added that patients who walk in with non-emergency conditions may be diverted to other urgent care clinics or primary care clinics for further assessment so as to prioritise resources for those who need medical care.
MOH said on Friday that the recall of nurses was done in consultation with healthcare employers and NYP.
"The two weeks' return to the organisations will not result in any delays to graduation, and there will be no reduction in specialisation curriculum content.
"NYP will make adjustments to the academic timetable for the remainder of the courses, to mitigate any impact to affected nurses' learning outcomes, and extend additional academic support to those who require it," said the ministry.
The SG Healthcare Corps, which includes former healthcare workers and non-healthcare professionals, as well as the Singapore Armed Forces have also been tapped to support Covid-19 operations.