Adulting 101: At 32, I moved out of my parents' flat. I've learnt to be independent and so much more
SINGAPORE — I have burnt a hole in my skirt, and my hand on another occasion, while ironing. I have tossed out charred slices of bread and developed muscle aches from hours of household chores.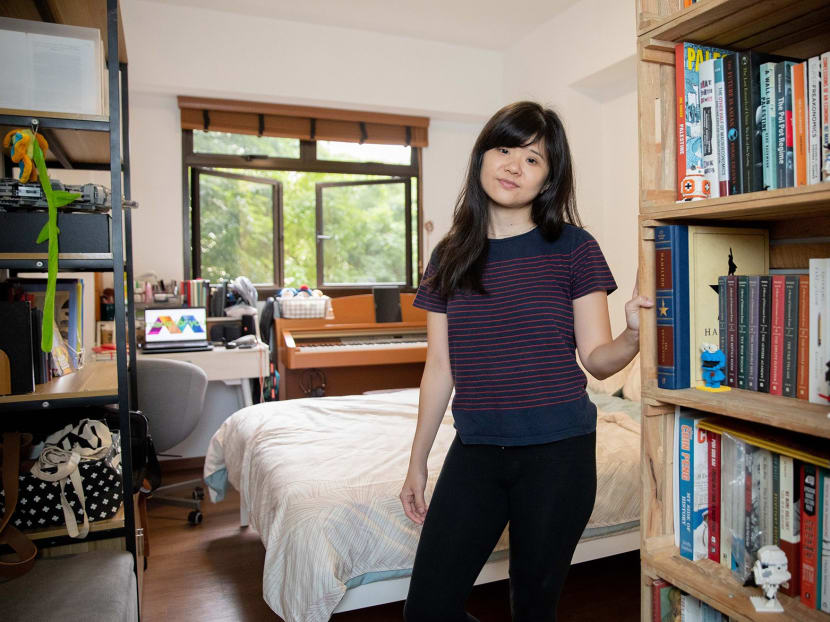 Adulthood is an invigorating stage of life as young people join the workforce, take on more responsibilities and set their sights on the future. But its many facets — from managing finances and buying a home to achieving work-life balance — can be overwhelming.
In this series, TODAY's journalists help young Singaporeans navigate this stage of their lives and learn something themselves in the process.
SINGAPORE — I have burnt a hole in my skirt, and my hand on another occasion, while ironing. I have tossed out charred slices of bread and developed muscle aches from hours of household chores.
All these and more, as I navigate daily life as a young and single Singaporean woman living away from my parents.
Last year, at age 32, I made a decision that would probably baffle many Singaporeans: I moved out of the comfortable confines of my parents' home and rented a room in a Housing and Development Board (HDB) flat in Tiong Bahru.
It was something that I wanted to do for myself, as I couldn't see myself living with my parents for three more years before I turned 35 and can buy an HDB flat of my own.
And, no, it was not because my parents were strict with me or that their place was too cramped.
I had a whole room to myself and no curfew. To top it off, my parents would clean the house, do the laundry and ensure that there was always enough food.
But I felt like an overgrown princess.
I put myself in the shoes of an outsider peeking into my parents' household and what I glimpsed was an odd picture of two seniors in their 60s fussing over their not-so-young daughter.
I wanted to experience what it was like to be truly independent — not just financially, but in as many aspects of life as possible.
That my parents live in the far-eastern corner of Tampines was another push factor, since the location is far from the city-centre and from my office, which meant that I spent a lot of time travelling.
After I told my parents about my decision, which they took in their stride, I began my year-long search.
In February last year, I finally secured a place and made the move, shelling out S$1,100 a month for a room in Tiong Bahru, and sharing the rest of the flat with another housemate.
Naturally, many friends were puzzled by my decision. It wasn't the wisest decision financially: There is a prevailing sentiment that renting is a waste of money, as you are essentially helping to service someone else's mortgage.
Yet I did not hold that view, as I know I would eventually buy an HDB flat anyway and would likely live there until I die.
So the monthly outlay for rent didn't seem too different from servicing a mortgage — both, essentially, are expenses paid either to a landlord or a bank to put a roof over my head.
Of course, my goal is to get my own place, and I am aware that renting would set me back on that path.
Right now, slightly more than a fifth of my gross income goes into rent.
Property agent Susan Mariam told me that she would usually advise her clients to devote a maximum of 20 per cent of their income to rent.
So I may have overstretched myself a little on that front. But not everything is about the dollars and cents.
I have learnt so much over more than a year of being a tenant.
While, at first, I would view most rooms that fit within my budget and desired location, I got better at shortlisting the homes that would work for me, even before heading to a viewing.
Beyond the rental cost and location, I realised that it was important for me to find out whether there was a live-in landlord (I have come to learn that this is not ideal), if there were extra costs for utilities and internet access, and whether there was a roomy living area.
Armed with this knowledge, I could quickly eliminate listings that did not fit the bill.
I learnt from property agent William Chui that rental contracts for a whole flat would typically include a "defect-free period" for a certain number of days, where the landlord is responsible for rectifying any problems identified.
This is not applicable to me right now as I am renting a room, but he said that it was important for tenants to use this period to watch for any defects or potential ones that could come about from natural elements such as the sun.
"Report all of them to the owner and keep all records in black and white in email messages that have timestamps," he said. 
The search for a place to rent also taught me a few lessons that could come in handy when I hunt for my own home in future.
For example, I noticed that property agents or homeowners would typically turn on all the lights in a unit, even during the day, when they show prospective tenants around.
I suspect that this is to give the place a veneer of being bright and airy, which may not be so when the lights are off.
It taught me to always view a place in the day with the lights off, to get a more realistic sense of how much light the flat gets.
Earlier this year, I moved into my second rented room that is also in Tiong Bahru.
This flat was minimally furnished. So I had to be resourceful and sought ways to minimise the costs of sprucing up the place.
I bought secondhand furniture via online marketplace Carousell, and asked friends and relatives to give me items that they are no longer using but are still in good condition.
Then there is the day-to-day living, from cooking and cleaning to doing laundry, for which I can no longer depend on my parents. I joked to my friends that I have become an "auntie", as my Google search history is now full of cleaning how-tos.
Learning to have open and honest conversations with my housemate as we both adjusted to each other's living habits and lifestyles was also another important aspect of renting an apartment.
I have been lucky to have understanding and cool housemates thus far, and there have been no dramatic quarrels or face-offs.
SAVING UP TO BUY A HOME
Even though I have no regrets moving out and renting a place where I can live independently, I am aware that this is still a temporary living arrangement.
Spending more than S$1,000 a month on rent has made me more conscious of how I spend. 
I try to pare back in some areas, such as taking fewer taxi rides.
But there is no way I can reduce my expenses adequately to compensate for the monthly rent incurred.
With two years to go before I can finally get my own place, I am acutely aware that I must devise other ways of saving to buy my own home.
Even though I still have some time, financial consultant Damian Pang told me that it is not too early to begin preparations, pointing out that the runway is too short for me.
His advice? I should start finding an HDB unit ideal for my needs, the lowest mortgage loan, a reliable home-renovation package as well as the most suitable internet service provider and fire insurance plan.
On top of the downpayment that I would have to set aside, he also advised me to store up S$50,000 in extra savings for renovation, have emergency funds that can go towards about six to 12 months of expenses, and another S$5,000 for any damage I have to repair.
That could mean scaling back a bit more on food and taking even fewer taxi rides. If that could help cut my expenses by a few hundred dollars a month, I would eventually amass a sizeable amount.
Thank goodness I am not an online shopping addict.
More important, Mr Pang said that it would be wise to buy a flat that is below my means, to ensure I have enough financial buffer for retirement and unforeseen circumstances.
After a year and three months of renting, I would like to think I have more or less got the nuts and bolts of renting in my bag now.
My next step would be to ponder Mr Pang's tips, and get up to speed with the ins and outs of home purchases as well.
ABOUT THE WRITER:
Janice Lim is a senior journalist at TODAY, where she covers business, housing, community and consumer issues.