Affected businesses resume services
SINGAPORE — Repairs for Wednesday's unprecedented telecommunications service disruption continued into the second day yesterday.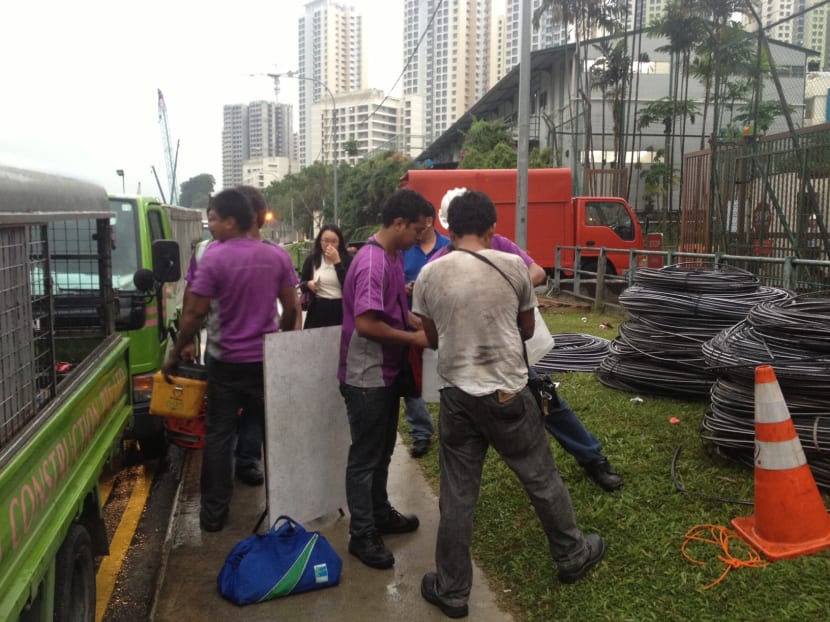 SINGAPORE — Repairs for Wednesday's unprecedented telecommunications service disruption continued into the second day yesterday.
Still, most businesses — including banks and Singapore Pools — had their operations fully restored as early as yesterday morning, as SingTel prioritised the restoration of corporate services.
Some schools and government agencies were among its affected corporate clients, the telco said.
At about 8pm yesterday, SingTel confirmed that it managed to complete all fibre cable repairs for its corporate customers by 7pm as planned.
All other services, including consumer services, were expected to be restored by 7am today.
On Wednesday, several ATMs islandwide operated by DBS, UOB and OCBC were down. Banking services at a few DBS/POSB branches were also disrupted and DBS extended the opening hours of all its branches by an hour. OCBC said by 9pm the same day, all its affected 11 ATMs were back in working order. For DBS and UOB, full services were restored in the wee hours of yesterday morning.
Singapore Pools had to extend opening hours at its main branch and delay its 4D draw on Wednesday, after the sales and payment operations at all its outlets — except the main branch — were disrupted. Its spokesperson said normal operations resumed "first thing (yesterday) morning".
StarHub, which leased some of the fibre optic cables hosted at the SingTel facility, said its affected cable TV, cable broadband and digital voice services were fully repaired by 2.30pm yesterday.
However, as at about 5.30pm, less than 40 per cent of its affected fibre broadband services were back in working order. A StarHub spokesperson said: "We have been advised by SingTel that it will take 24 to 36 hours to fully restore services to fibre broadband customers."
M1, which uses OpenNet's fibre cables to deliver its broadband services, said just a quarter of its affected services were restored as at about 6pm yesterday. It expects the remaining affected services to be repaired by today.
Fibre broadband network builder OpenNet said 81 of its fibre cables were damaged in the fire at SingTel's Bukit Panjang facility.
"Since each cable has numerous fibre strands, approximately 23,000 fibre strands were affected, disrupting an estimated 46,000 individual fibre connections," an OpenNet spokesperson said. "Given the very large number of individual fibre strands damaged and the fact that each end-to-end fibre connection has to be individually restored, OpenNet will require more time to carry out the restoration work." She added that all fibre connections would be restored latest by midnight today.