Adulting 101: After countless debates, I still find it challenging to discuss contentious issues with friends and family
SINGAPORE — After watching the videos of Ms Beow Tan Hiong hurl racist views on an MRT train and ex-Ngee Ann Poly lecturer Tan Boon Lee confront an inter-ethnic couple with equally offensive remarks, I would think that most Singaporeans would have no qualms calling them out on their discriminatory attitudes.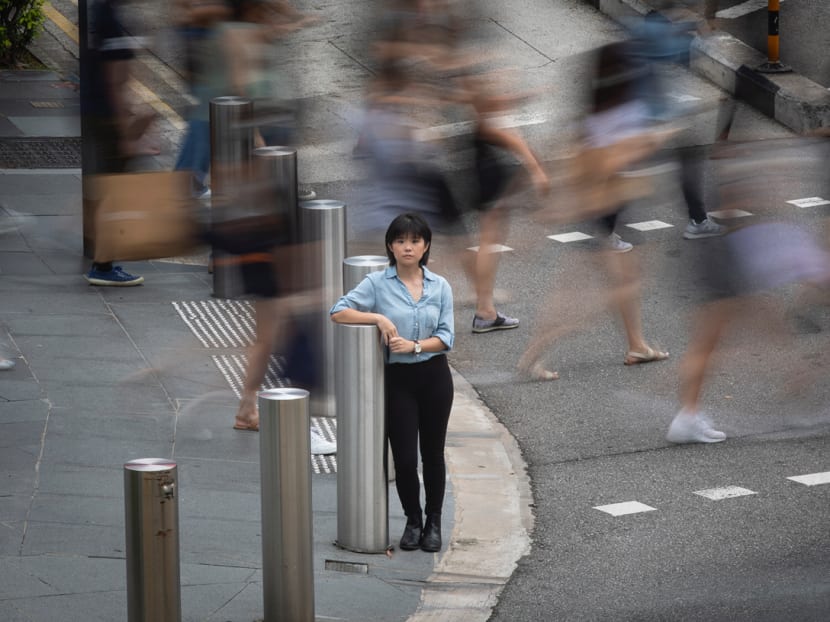 Adulthood is an invigorating stage of life as young people join the workforce, take on more responsibilities and set their sights on the future. But its many facets — from managing finances and buying a home to achieving work-life balance — can be overwhelming.
In this series, TODAY's journalists help young Singaporeans navigate this stage of their lives and learn something themselves in the process.
SINGAPORE — After watching the videos of Ms Beow Tan Hiong hurl racist views on an MRT train and ex-Ngee Ann Poly lecturer Tan Boon Lee confront an inter-ethnic couple with equally offensive remarks, I would think that most Singaporeans would have no qualms calling them out on their discriminatory attitudes.
On social media, we see arguments erupt among the online community when such incidents go viral, with name-calling and insults being thrown at one another.
It's easy to dismiss the two Tans and their ilk as outliers among Singaporeans, who have been drilled on the importance of racial harmony since we were young.
But what happens when the person who holds such prejudicial attitudes, or has a different take on such issues, is a close friend or a family member?
How do we go about having such conversations without harming the friendship or family relations?
Just last week, a close friend, who is a Singaporean Chinese, admitted to me that she is a "subtle racist", to use her own phrase.
While she disagrees with overt discriminatory actions such as those committed in those viral videos, she nevertheless subscribes to some racial stereotyping and believes there is no real harm in that.
The conversation arose after she admitted to making a racist statement of a particular group's work ethic, after feeling frustrated with someone she worked with who is of that ethnicity.
While I believe her views to be fundamentally wrong and that covert racism is unacceptable, I found it hard to tell her that directly as I was unsure whether it might hurt her feelings.
More importantly, I was concerned about whether it may harm the friendship if I rejected her viewpoints outright.
This very same person has been there for me in times of need over more than a decade of friendship.
So, I tried to be tactful and couch prejudice as a natural inclination of human beings that we should all be more aware of and try to undo.
I thought it was a pretty lame effort but that was all I could muster at that point.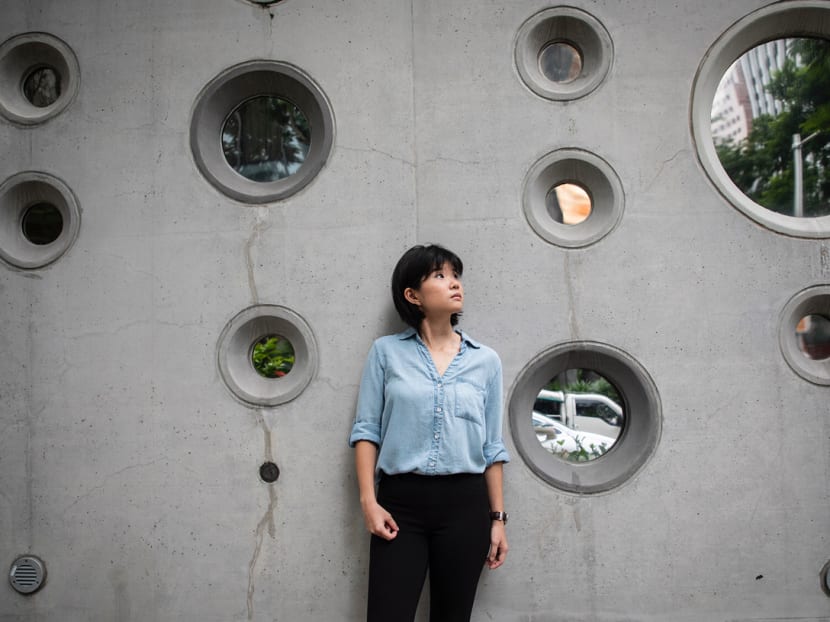 This conversation is just one of many I have had with some close friends. And it is not just about race.
There are some discussions that are much less explosive during disagreements such as debates on housing policy.
But those relating to race, gender, sexuality, religion or migrant workers are much harder to navigate and it is precisely these issues that I find myself increasingly debating with friends in recent years, as our concerns evolve from "which university course to pursue" to "which political party to vote for".
And I believe these discussions are only going to become more frequent, with many of us continually plugged into a world where social media is constantly exposing such underlying currents in Singapore society.
So here I am, still figuring out the best way to navigate such potentially explosive topics without affecting my friendships.
What is my responsibility when loved ones make racist or sexist statements? How far can I go in making my point? Are friendships or family ties worth destabilising over fundamental values or is it better to keep the peace?
Dr John Lim, chief wellbeing officer at the Singapore Counselling Centre, suggested several techniques that can prevent disagreements from going south: First, to regulate our personal emotions when engaging in discourse, to choose to listen, and to let go of our need to change the other person.
That is, to agree to disagree, essentially.
While that idea initially seemed jarring to me, given that some beliefs to me are fundamentally wrong, Dr Lim pointed out that agreeing to disagree does not mean that we are compromising our beliefs.
Instead, we are keeping the relationship with our loved ones intact so that we have more time to persuade them and hope that they may come around "in their own time".
Dr Lim also reminded me that no matter how politically incorrect some of my friends may be, it is still rooted in their own personal lived experiences, which means these views would take time to change.
"Rather than being too assertive about what others 'should' be believing, a more helpful way out is to provide them with information to consider, then respecting their agency for choice on what they eventually decide to think and do," he added.
"At the end of the day, it is helpful to direct our efforts to educate rather than change."
How may we go about providing another perspective to our friends and family with differing views in a respectful manner then?
One way is to take a slower and more measured approach by first listening and understanding where they are coming from, Dr Lim suggested.
This would help our friends and family members feel respected and be more open to listen.
When voicing my own opinions, Dr Lim said that it is important to keep my tone gentle and my points factual.
"Refrain from assuming the intentions of those who are on the opposing end. People immediately become defensive when they feel judged for not believing what you do," he said.
Ms Vinti Mittal, clinical director of Sacac Counselling, suggested separating the issue from the person when having such debates.
"You don't want it to be seen as a criticism, blame, contempt or defensiveness as they lead to a gridlock situation… When there is criticism, the person becomes the focus rather than the issue," she said.
So there is plenty to be mindful about when debating contentious issues with loved ones.
As human beings, the urge to correct and impose one's beliefs, as well as judge the other party, are way more instinctive, even if they are your close friends or family.
However, Ms Mittal also reminded me that shared values are never a hallmark of a solid friendship.
"We all have different ideas of what makes for a lasting friendship, and reasonable minds can differ as to the purpose of sharing our lives with our friends," she said.
While I do not agree with my friend for the racist beliefs she subscribes to, I am also reminded that these views alone are not representative of her whole being, and that there are other qualities about her that make this friendship worth investing in.
That applies to other friends with whom I have had disagreements as well.
Admittedly, it's harder for me to adopt such an accommodating mindset towards friends or family members who uphold traditional gender stereotypes.
I also recognise that it is easier for me to continue friendships with people I disagree with on racial or sexuality matters, since I have never been the victim of racist or homophobic value systems, covert or otherwise, as a heterosexual Singaporean Chinese.
I can only hope that my friends will also deem it worthwhile to continue the friendship, even as I raise the flag now and then, respectfully.