AHTC lawsuit: Defence lawyer, PwC partner cross swords
SINGAPORE — There were good reasons why Aljunied-Hougang Town Council (AHTC) did not extend some contracts and chose not to award other contracts to the lowest bidders, the lawyer for three Members of Parliament from the Workers' Party (WP) said.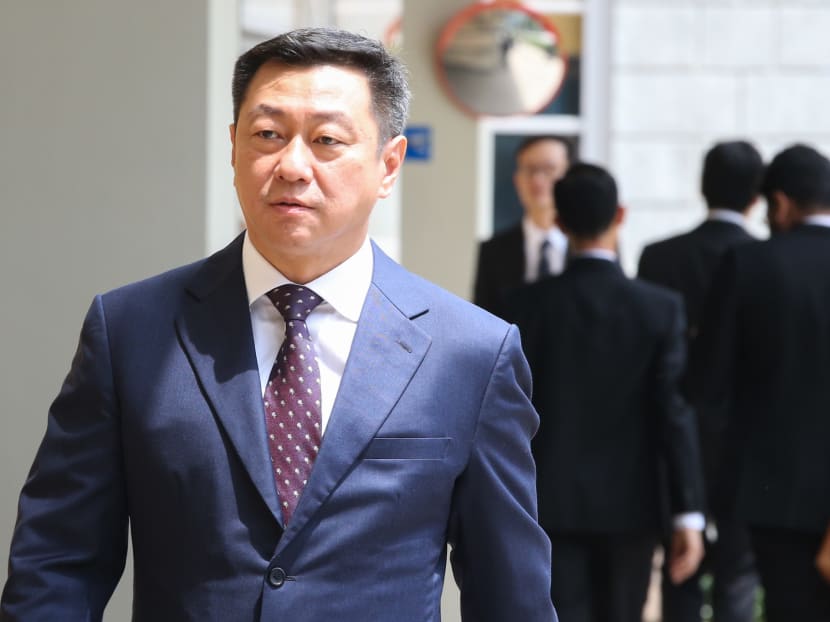 SINGAPORE — There were good reasons why Aljunied-Hougang Town Council (AHTC) did not extend some contracts and chose not to award other contracts to the lowest bidders, the lawyer for three Members of Parliament from the Workers' Party (WP) said.
On Friday (Oct 12), defence lawyer Chelva Rajah also crossed swords with Mr Goh Thien Phong, the PricewaterhouseCoopers (PwC) accountant whose team had concluded that the parties involved entered into contracts improperly.
Mr Goh led a review of past payments by AHTC – then known as Aljunied-Hougang-Punggol East Town Council (AHPETC) – during the period when WP won a by-election and took charge of the Punggol East ward between 2013 and 2015.
Producing emails between Ms Lim and the manager, Mr Rajah said that AHTC did not extend two contracts and lost out on cost savings of up to S$700,000 because its chairman, Ms Sylvia Lim, was given the wrong information by the town council's contracts manager.
Ms Lim was told by contracts manager Philip Lim that there was no option to extend them.
She double-checked with Mr Lim before giving the go-ahead to call the tenders, which were later awarded at a higher price to the same two companies. The two firms had submitted the lowest bids among vendors.
Ms Lim, along with fellow MPs Low Thia Khiang and Pritam Singh, are being sued for breaching their fiduciary duties in managing the money and assets entrusted to them, in their capacity as town councillors.
They are facing two multi-million-dollar lawsuits over alleged improper payments to AHTC's former managing agent FM Solutions and Services (FMSS) and third-party contractors.
For another contract – awarded to a sole bidder Red Power for the maintenance of pumps, roller shutters and an automatic refuse chute flushing system – Mr Rajah explained that the contract was awarded to the one which was already engaged for three divisions of AHPETC, to achieve greater economies of scale.
Red Power was chosen over Tong Lee Engineering Works, an existing contractor that was cheaper, because Tong Lee had insufficient resources to take on the work, he said.
"Tong Lee had verbally declined to extend its coverage to include Punggol East when asked by AHTC to do so," Mr Rajah said.
He showed the court a note attached to a copy of an email sent by AHTC's assistant contracts manager on Dec 16, 2014. It stated: "Jing Wen verbally contacted Tong Lee but declined to take over due to insufficient resources."
Mr Goh said this was the first time he was seeing the post-it note.
He also did not see an email that apparently explained why another contract was awarded to pest controller Rentokil, which was not the lowest bidder and cost S$13,190 more over two years.
The rationale for choosing Rentokil over Pest-Pro Management was clearly stated in the minutes of a meeting on Aug 17, 2013, which was sent to PwC when the document was requested, Mr Rajah said.
Mr Goh said he did not receive the requested document and, when shown the email in court, said it was sent to a PwC employee who is no longer working at the firm.
"So there is really no way to check if that email is still with us. I myself haven't seen this email," Mr Goh said.
OPEN MIND OR FINDING FAULT?
Tensions increased when Mr Rajah asserted that Mr Goh did not keep an open mind and had no evidence to suggest in PwC's report that "overpayments and/or unjustified payments" could have been made to FMSS to benefit persons with conflict of interest.
On PwC's view that AHTC showed partiality and preference for FMSS, Mr Rajah said: "This is not the kind of statement you should be making in your report… as an expert accountant."
Mr Goh disagreed. "I investigate into circumstances surrounding the award of the managing agent contract (and) that determines why the town council had to pay a higher price (than if they were to continue with CPG Facilities Management)," he said.
The town council put itself in an awkward position with conflicted payments, and "this whole thing comes together", Mr Goh said.
Mr Rajah shot back: "Comes together, Mr Goh, in a mind that is looking to find fault."
Mr Rajah referred to how Mr Low faced several challenges when he won the Hougang ward in 1991. He had to find alternatives when the Housing and Development Board terminated its Essential Maintenance Services Unit's contract and computer services for Hougang Town Council, among others.
"Did your report deal with the factors, the compulsions that caused the defendants to seek the assistance of (FMSS early on) to prevent the intended tripping of (AHTC)?" he questioned.
Mr Goh replied: "We don't consider emotional factors."
"That is a factor of political life," Mr Rajah said.
Mr Goh reiterated that the Town Councils Financial Rules (TCFR) require a tender to be called, except in exceptional circumstances.
Mr Rajah said: "If the TCFR is breached, it doesn't mean that we are trying to cheat, trying to rob, or that we are trying to do any kind of nefarious or wrong act."
The Ministry of National Development and its then-minister had "no difficulty" with a tender waiver for FMSS, he added.
Mr Goh said a tender waiver showed favouritism to FMSS and would have deterred other parties from bidding subsequently, but Mr Rajah called this speculation.
FMSS' predecessor, CPG, was servicing Aljunied Town Council before the constituency changed hands from the People's Action Party (PAP) to the WP following the 2011 General Election.
The contract with CPG entailed using a town council management computer system by a PAP-owned company, Action Information Management, Mr Rajah revealed.
The computer system was removed by Action Information Management, and Mr Rajah questioned Mr Goh on whether CPG could continue as managing agent without the system.
Mr Goh reiterated that CPG had the contractual obligation to continue, "whether (Action Information Management) withdrew or not".
When Mr Rajah likened this to being asked to build a house without bricks, Mr Goh said he did not see any evidence at all that any town councillors asked CPG if it could continue and CPG saying that it could not fulfil the contract.
"I only see that it is a mutual release," Mr Goh said.
The hearing continues on Monday, when Mr Low is expected to take the stand.