All S'pore has to fear is the fear of failure
I have been lucky enough to have failed throughout my career. Mentors and supportive bosses let failure teach me things that I cannot imagine learning from any school or manual.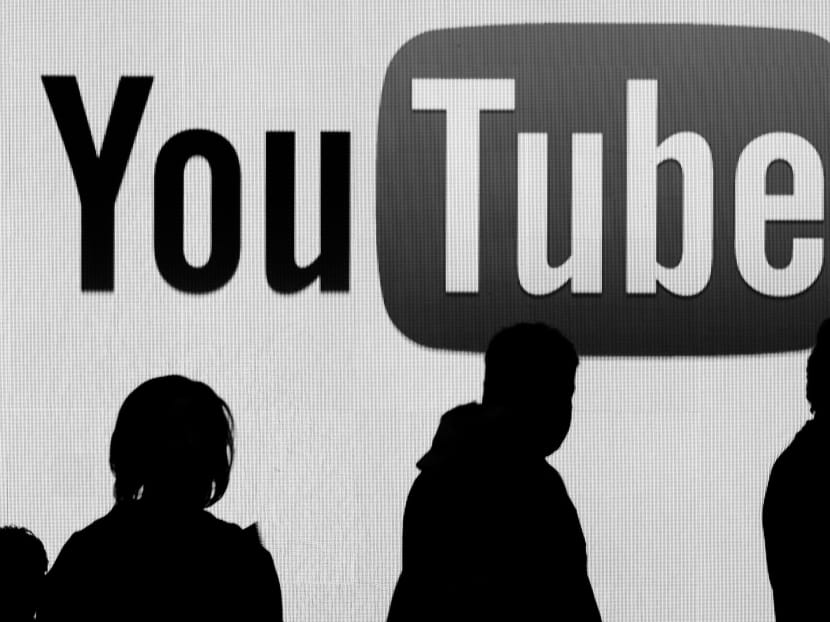 I have been lucky enough to have failed throughout my career. Mentors and supportive bosses let failure teach me things that I cannot imagine learning from any school or manual.
It is an established rule of Silicon Valley that you have to embrace failure to innovate. So it is no wonder that "failure" emerged as a big theme of Google's Big Tent conference here on Oct 29, in which we invited representatives from non-government organisations (NGOs), the Government and the private sector to discuss Singapore's approaches to innovation.
After a few panel discussions, however, I was beginning to feel my attitude to failure change. The panellists and audience members recounted what failure had cost them and I began to get nervous.
In Singapore, failure is not only scary, it is flat-out terrifying. And the fear of failure has itself emerged as a major policy issue.
As Infocomm Development Authority Chairman Yong Ying-I said in her opening keynote, the hard infrastructure of the Internet is not valuable if people — what she called "soft infrastructure" — do not take full advantage of it. Happily, she saw signs that Singaporeans are doing so. The number of patents filed has risen 30 per cent this year from 2010. And she also encouraged young people to have the courage to seek out new business models.
TRIED-AND-TESTED CRUTCH
Still, those who do seek new business models need a ton of courage. The "fear of failure" can affect everything from investments to innovation.
Nominated Member of Parliament Laurence Lien recalled how he saw the judge of a children's art competition throw out a bunch of pictures on sight — they reflected too clearly the work of a teacher, not the creativity of a child. In the end, the teacher's desire not to fail was going against the main goal of an art competition: To let children's creativity stand on its own and flourish.
That attitude can skew the talent pool in later life. When the start-up Viki went looking for engineers who could be creative with their user interface, they struggled to find any, compared to the number of engineers who could, incredibly precisely, follow a brief.
It was the same with investors. The whole point of venture capital is that you fund business models that do not exist, betting that if the model works, you have effectively invested in the start of a whole new industry.
But Singapore's investors tend to only want "proven" business models — at which point you should invest in the big companies that have already proven the model anyway.
This problem is not unique to Singapore. Professor Bruno Lanvin of INSEAD said the same perversity exists in Europe.
The anxiety over the consequences of failure was summed up for me with a question from a Singaporean in the audience: "At Google, what are the consequences for engineers who fail to innovate?"
Let me begin with a quick survey of engineering projects that have failed.
YouTube is the remains of a failed video-dating website. It sold for US$1.6 billion (S$2 billion). Instagram is the remains of a failed check-in app. It sold to Facebook for around US$1 billion. So, I'd say that engineers who fail do pretty well, just so long as each failure is used as a lesson for the future.
It is worth wondering where Singapore's fear of failure comes from. I think you get a good idea when you ask: What is the opposite of failure here? It is not success. It is obeying rules and sticking to a plan. So long as you are doing either of those things, nothing can go wrong for you.
'PERMISSION' TO BE CREATIVE?
Many panellists said they felt that when it came to creative ideas, permission was still somehow needed — from investors, from the Government, from elders.
One person in the audience even commented: "I have a lot of great ideas, but I don't know who in the Government to tell them to."
Singapore's drive to build itself into a regional hub via strategic investments and planning in various industries has served it well so far. But that audience member's comment shows how the rules of the game have changed.
No government that wants innovation to flourish wants to have to approve every good idea or even directly fund it. It wants an environment where permission is less important than passion and where regulations allow people to easily pursue their passion globally.
The founders of YouTube, for instance, had a legal environment in the United States that allowed them to build an online content platform that works for the world. They had room to experiment and fail.
It is still not clear where Asia's hub of Internet innovation will be.
Singaporeans certainly have the drive, work ethic and knowledge to build one, just as they have built this island into a regional hub for other industries.
In this century, building a hub takes more than infrastructure and investments; it also means setting up regulations that are in sync with the world so that when people take a risk on a big idea, that big idea has a shot at going global very fast.
It also means Singapore will have to be ready for a lot of failures — failed businesses, failed investments, failed ideas — on the road to building it.
Forgiveness and openness will have to replace permission as the main driver of Singapore's industrial future.
That might sound tough, but, when it comes to innovation, those are the rules.
ABOUT THE AUTHOR:
Julian Persaud is the Managing Director of South-east Asia Sales and Operations, overseeing sales, marketing and partnership development in the region.
This is part of a weekly series on Innovation every Wednesday. To read the previous articles, visit tdy.sg/cominnovate.