About 100 complaints to anti-profiteering committee in 3 months; only 5 cases linked to GST increase
SINGAPORE 
— A committee that investigates feedback on merchants who raise prices unjustly by using the increase in Goods and Services Tax as a cover has received around 100 complaints in the past three months.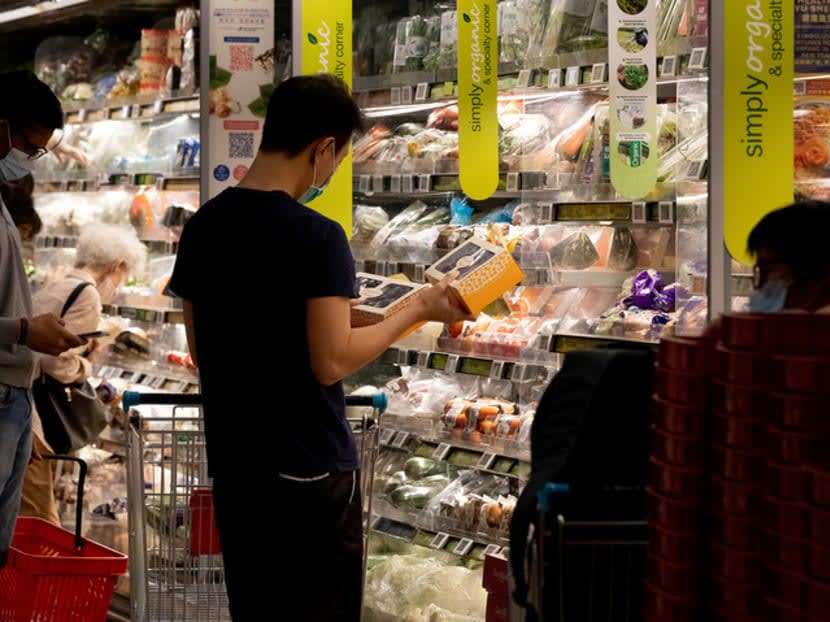 An anti-profiteering committee received about 100 complaints about profiteering behaviour since April
Out of these, only five were related to price hikes due to the upcoming Goods and Services Tax increase
The merchants, who were unnamed, were later found to have increased prices because of higher raw material costs, and not due to GST
Committee chair Low Yen Ling said they have since committed to being "transparent" with their prices
SINGAPORE — A committee that investigates feedback on merchants who raise prices unjustly by using the increase in Goods and Services Tax as a cover has received around 100 complaints in the past three months. 
Out of these reports received by the Committee Against Profiteering, only five were about merchants who used the GST increase as a reason to hike prices, said the committee's chair Low Yen Ling on Friday (July 1). 
The remaining cases did not involve claims that the merchant misrepresented the hike with the upcoming GST increase, which is set to rise from 7 to 8 per cent in 2023. It will further increase to 9 per cent in 2024. 
Speaking to reporters at the headquarters of supermarket chain Sheng Siong in Mandai, Ms Low said the committee followed up on the five cases "swiftly with ground engagements". The committee was announced by Finance Minister Lawrence Wong in his Budget speech in February.
The inquiry also involved the People's Association, the Consumers Association of Singapore (Case) and the Competition and Consumer Commission of Singapore, she added.
They found that the five businesses had increased prices because of the rise in raw materials costs, and not because of profiteering. 
The committee did not receive any further complaint from people about the five businesses, added Ms Low, who is Minister of State for Trade and Industry, as well as Culture, Community and Youth.
She did not identify the businesses.
"They commit that moving forward, they will be transparent with regards to pricing and be clear with the customer." she said. 
As for the other complaints not involving GST misrepresentation, a committee spokesman said in response to TODAY's queries that it worked with partner agencies to follow up on them, including some "relating to business conduct such as price transparency or clarifications on the application of the GST".
"For instance, businesses were counselled about displaying their prices or price components more clearly and transparently to consumers," the spokesman added.
CDC VOUCHERS 
Giving an update on the utilisation of Community Development Council (CDC) vouchers, Ms Low said as of June 30, 1.175 million households have claimed the first tranche of CDC vouchers. This is about 96 per cent of all households here. 
The vouchers, which were launched by Deputy Prime Minister and then Finance Minister Mr Heng Swee Heat in 2021, will see some 1.3 million households here receive S$100 in digital vouchers, which are accepted by hawkers and heartland merchants. 
The CDC voucher scheme is meant to help Singaporean lower-income households defray their cost of living, while supporting hawkers and heartland merchants affected by the pandemic.
Out of the S$122 million worth of vouchers in the first tranche, more than S$98 million — or about 80 per cent — has been spent, said Ms Low. 
As for the second tranche of CDC vouchers, which were launched by Mr Wong in May, 1.02 million households have claimed their vouchers as of June 30. This makes up for 83 per cent of Singaporean households here. 
Ms Low urged households who have not done so to claim their CDC vouchers, which are due to expire on December 31.
PRICE KAKI
On Friday, Case and Sheng Siong also jointly announced that the supermarket chain is making all its housebrand products available on mobile application Price Kaki.
This is in response to recent consumer concerns over inflationary pressures and cost of living issues, they said in a statement. 
Launched by Case in 2019, Price Kaki is intended to allow consumers to compare the price of products across different supermarkets. It has since been downloaded 108,000 times.
The app tracks prices of more than 6,200 products, including more than 950 Sheng Siong housebrand products, such as cooking oil and rice.
Mr Melvin Yong, president of Case, told reporters that it is "on target" to reach its goal of having 10,000 products listed on the mobile application. 
He also urged consumers to opt for housebrand products, as they can be between 10 per cent to 25 per cent cheaper than regular brands. 
Case plans to list cooked food products of more than 200 coffee shops onto the application over the next two months, said the Member of Parliament for Radin Mas single member constituency.