Asians may be more prone to diabetes due to reduced ability to produce insulin
SINGAPORE – Asians may develop diabetes even at lower levels of obesity than Caucasians, early findings from one of the largest studies on diabetes here show.
SINGAPORE – Asians may develop diabetes even at lower levels of obesity than Caucasians, early findings from one of the largest studies on diabetes here show.
This is because they seem less able to produce enough insulin in response to spikes in blood sugar levels.
The finding means Asians may have to watch their weight, diets and lifestyles more closely, to avoid increasing their risk of Type 2 diabetes, said the study's principal investigator, Dr Sue-Anne Toh of the National University Hospital.
Insulin helps to regulate blood sugar levels by allowing the body to convert sugar from food to energy or to store it for future use, thus keeping diabetes at bay.
Obesity is seen as a red flag for diabetes because weight gain causes the body to become more resistant to insulin.
Dr Toh shared preliminary results of the Assessing Progression to Type 2 Diabetes (APT-2D) study on Monday (Oct 16) and urged more people of different ethnicities to sign up, in order for results to be more representative and definitive.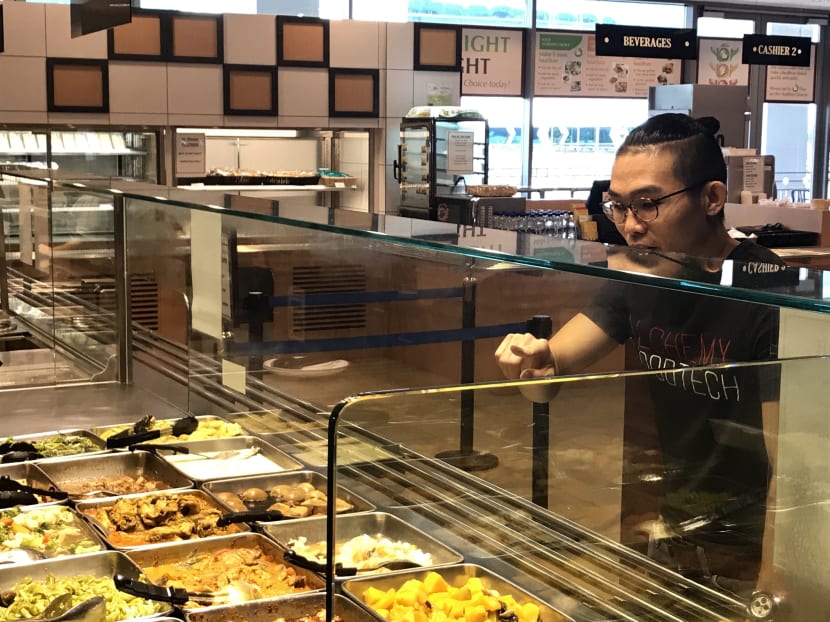 About 1,300 participants have been recruited so far, out of which about 900 have been screened. This is short of the 2,300 that researchers hope to get by June next year.
The findings of the study was based on 140 participants — half are pre-diabetic while the others have normal blood glucose levels.
Despite the small participant size, Dr Toh said she was surprised by the observations so early on. "The common perception is that Asians are not overweight and we look slim, so we are less prone to diabetes. But the results show that it might not be the case," she said.
Insulin secretion in the pre-diabetic individuals was 36 per cent lower than in normal individuals, researchers found. This means the pre-diabetics were less able to produce insulin to compensate for spikes in sugar levels.
Other studies show Caucasians are "far more able to compensate for spikes in blood sugar as compared to Asians", said Dr Toh. A European study that investigated the probability of diabetes in different ethnic groups found 8 per cent of participants of Chinese descent had diabetes — four times their European counterparts. The participants had a body mass index of 23.
Participants in the APT-2D study will be tracked over three-and-a-half years. They undergo an oral glucose tolerance test, where they consume a 75g glucose drink and have their insulin and blood glucose levels taken two hours later. They also undergo tests involving an insulin infusion. After the first visit, a second visit is done within three months, and subsequent trips to the hospital take place at six-month intervals.
Participants must be aged between 30 and 70. They must not have a history of diabetes and other chronic diseases that require long-term medication, or uncontrolled hypertension.
Businessman Alan Phua, 34, was "surprised and slightly depressed" to learn he had pre-diabetes after taking part in the study. He had thought himself to be of "extremely low risk", given a relatively low body fat percentage of 11 per cent and an active lifestyle.
He started to be more conscious of his diet and health about two years ago due to a family history of diabetes – both his grandmothers died from diabetes complications, while five of his mother's six siblings have Type 2 diabetes. He is now even more conscientious: "If one day I get careless or lazy and not take care of my lifestyle and diet, Type 2 diabetes is almost a certainty."
The APT-2D study, which costs S$20 million, is jointly funded by the Ministry of Health and Janssen Pharmaceuticals. The team hopes to complete the study by 2021.
Those interested to join may email brite_spot [at] nuhs.edu.sg or call 8781 6302 or 8781 6303 during office hours.