Auditor-General Report on AHPETC: Examples of key lapses
Lapses in management of sinking funds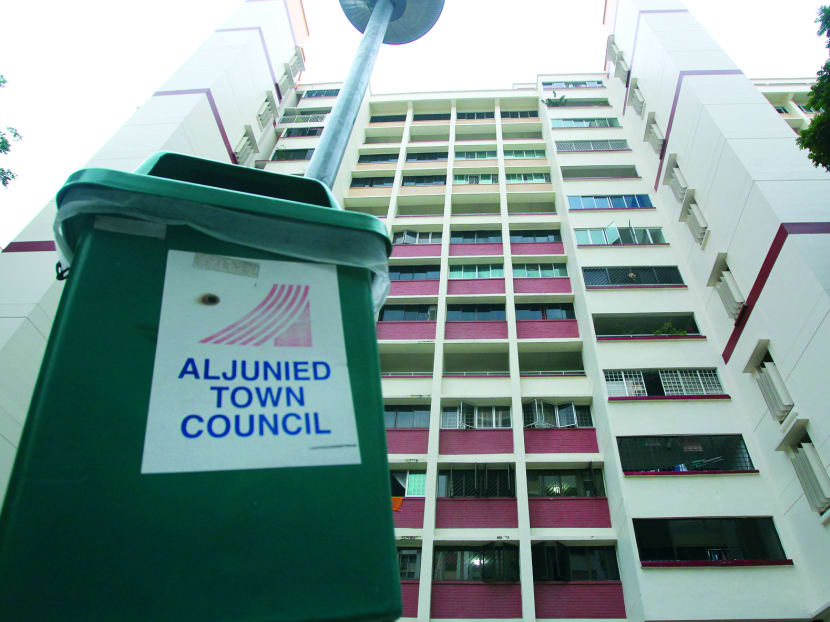 Lapses in management of sinking funds
- Under Town Councils Financial Rules, town councils must make the necessary transfers to sinking fund bank accounts within a month of the end of each financial year (FY) quarter. These funds are separately maintained for improvement and long-term maintenance of properties.
- For FY2012/13, AHPETC only transferred S$1.5 million to the sinking fund in Feb 2013. It transferred another S$2.74 million in Jan 2014, but this was still less that what was required under the rules. Following the AGO's query, AHPETC transferred another S$1.2 million in June 2014.
Lapses in governance of related party transactions
- AHPETC's key officers had ownership interests in two companies engaged by the town council for estate services — FM Solutions & Integrated Services (FMSI) and FM Solutions & Services (FMSS)
- FMSI's sole proprietor is AHPETC's secretary Danny Loh Chong Meng. He is also one of FMSS' directors and shareholders, together with his wife AHPETC general manager How Weng Fan and deputy general managers Yeo Soon Fei and Johnson Lieow Chong Sern
- On two occasions for contracts worth S$5.2 million and S$20.7 million, no evidence was found to show that there were proper disclosures of the interests of the related parties, the conflicts of interest, and an assessment of safeguards, before AHPETC entered into agreements with FMSS.
(click to expand)
Lapses in management of conservancy and service charge arrears
- AHPETC's conservancy and service charges arrears report submitted to Ministry of National Development for March 2013 showed 4,379 units with arrears of three months or more. But its report submitted to its Finance and Investment Committee showed 17,502 units in arrears for three months or more as of March 31 2013.
Lapses in internal controls and procurement
- On one occasion, AHPETC awarded a contract amounting to S$88,346 without calling a tender. The cost later increased to S$101,641 due to changes in scope of work and this was only approved by the AHPETC chairman, although it should have been approved by the town council under the Town Councils Financial Rules
- Waivers of quotation for purchases were approved by AHPETC deputy general manager, but no documentation was provided to show that he was delegated the authority to do so
Inadequacies in record management and accounting system
- AHPETC could not find the accounting documents for April to July 2011, resulting in its auditor being unable to issue an audit opinion for the town council's FY2011/12 financial statements
- AHPETC did not record lift upgrading programme expenses in the financial statements for the years in which the expenses were incurred. As a result, there were understatements of about S$240,000 and S$8.14 million in FY2010/11 and FY2011/12 respectively. There was also overstatement of S$8.38 million in FY2012/13.