Beauty industry chalks up most complaints in 2018; watchdog flags ugly practices
SINGAPORE — They pushed free product samples to an elderly woman, one salesperson slathering the product on her face while the other trotted out photographs of consumers who had supposedly benefited from it.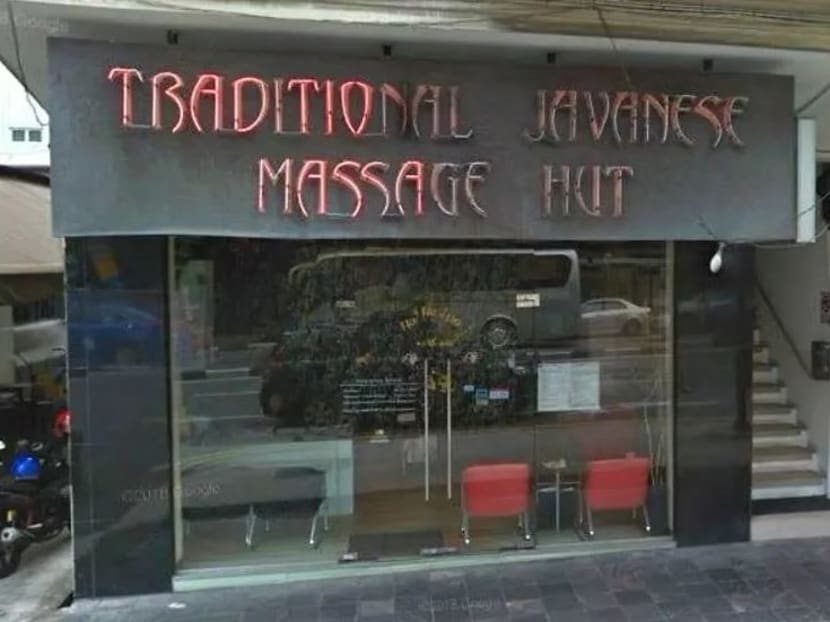 SINGAPORE — They pushed free product samples to an elderly woman, one salesperson slathering the product on her face while the other trotted out photographs of consumers who had supposedly benefited from it.
After some time, they wore her down and she agreed to purchase an item for S$990.
But this was not enough for the salespersons. They did not return the woman her debit card and pressured her to buy more items.
The woman put up with their relentless spiel for two hours and hit her debit card withdrawal limit.
But still the salespersons persisted, one of them following her to an automated teller machine to withdraw more money.
By the time the woman managed to leave, she had parted with S$5,000.
With help from the Consumers Association of Singapore (Case) last year, the woman managed to get a full refund.
The beauty industry chalked up the highest number of complaints made to Case last year, dethroning the motorcars industry, which had held the top position since 2012.
Surging to third position in number of complaints filed was the transportation industry, mainly due to the closure of bicycle sharing operator oBike in Singapore, said Case in a media release on Friday (March 1).
Case received 16,090 complaints last year. About seven in 10 complaints negotiated or mediated by Case on consumers' behalf were resolved and more than S$2.73 million in cash and in-kind were recovered, the consumer watchdog said.
While most involved brick-and-mortar stores, complaints relating to online purchases increased sharply last year, said Case. From 153 complaints in 2017, the figure rose by 60 per cent to 245 last year.
The watchdog's concerns with online transactions include the issue of pre-ticked boxes, which it said is unethical. It has received complaints about the auto-inclusion of items such as travel insurance when purchasing flight tickets, for instance.
Here's what Case had to say about the top three industries that left consumers fuming:
UGLY SIDE OF BEAUTY INDUSTRY
Almost half of the 1,829 complaints involving the beauty industry last year were related to aggressive sales tactics and loss of consumers' prepayments due to abrupt business closures.
Consumers were coerced into paying for more services and packages than they had initially agreed to, Case said.
The sudden closure of Hut68, which traded as Traditional Javanese Massage Hut, saw consumers losing nearly S$200,000 in prepayments for massage packages and sessions, said Case.
But those who had made prepayments to the company's River Valley outlet received a payout for unused portions of their packages, as the outlet was under the CaseTrust Spa and Wellness accreditation scheme.
The elderly woman who was coerced into spending S$5,000 was not the only egregious incident Case encountered.
Another consumer found out only after her beauty treatment had started that it would cost S$150 instead of S$28. When she was partially undressed a salesperson made her sign an invoice for a package costing S$2,800 and insisted on payment. With Case's intervention, the consumer received a full refund on the package.
Exerting undue pressure or influence on consumers to enter into a transaction is considered an unfair practice under the Consumer Protection (Fair Trading) Act.
MOTORCAR INDUSTRY
Complaints involving the motorcar industry dropped by 23 per cent, from 2,335 in 2017 to 1,802 last year, said Case.
Nearly half the complaints were for "non-conforming" or defective goods.
Complaints included motorcar dealers denying responsibility for defects present during the time of purchase, and dealers not providing repairs or replacements for parts within six months of the purchase date at no cost to the consumer.
Case encouraged buyers of pre-owned cars to use a checklist it developed with stakeholders such as Vicom and the Singapore Vehicle Traders Association, and send pre-owned motorcars for evaluation before the purchase.
The Standard and Functional Evaluation checklist was a response to concerns about defective pre-owned cars, said Case.
TRANSPORTATION INDUSTRY
Complaints involving the transportation industry surged from 165 in 2017 to 1,670 last year.
Over 80 per cent of the complaints were filed against bicycle sharing company oBike, which ceased operations in June last year.
According to previous reports by TODAY, the firm owed at least S$405,314 in deposits to more than 8,800 users in Singapore.
Consumers should understand the risks involved when they make advance payments to businesses, Case said.
One way to protect themselves is to use payment methods that offer prepayment protection when possible. For instance, consumers who pay by credit card may apply to the bank for a chargeback to recover prepayments for undelivered goods or services.