The Big Read: Behold, the rise of Singapore's eco-warriors and foot soldiers
SINGAPORE — They are everywhere: From growing their own food, making recycling a daily habit and leading a "waste-free" or "toxic-free" lifestyle, to simply taking their own bags and containers to supermarkets and eateries, more Singaporeans are being swept up by the green movement.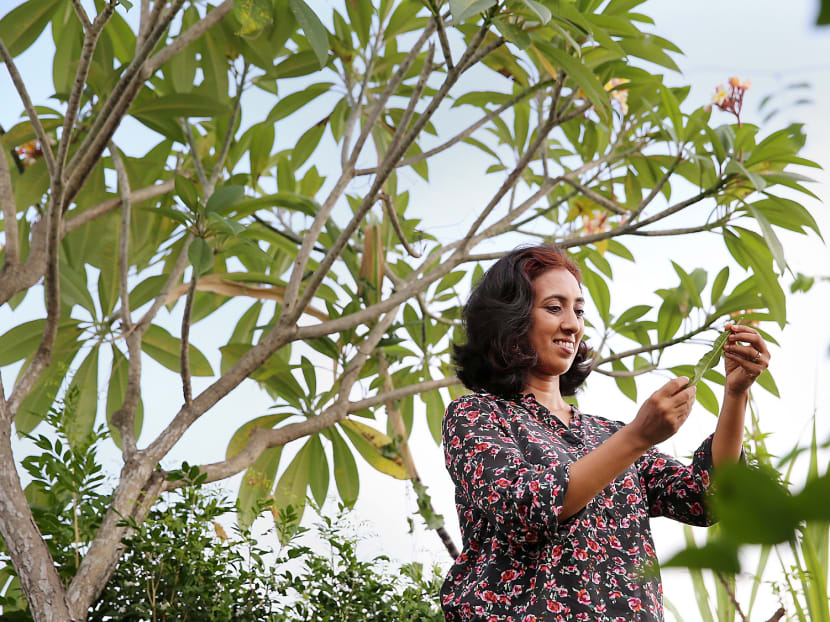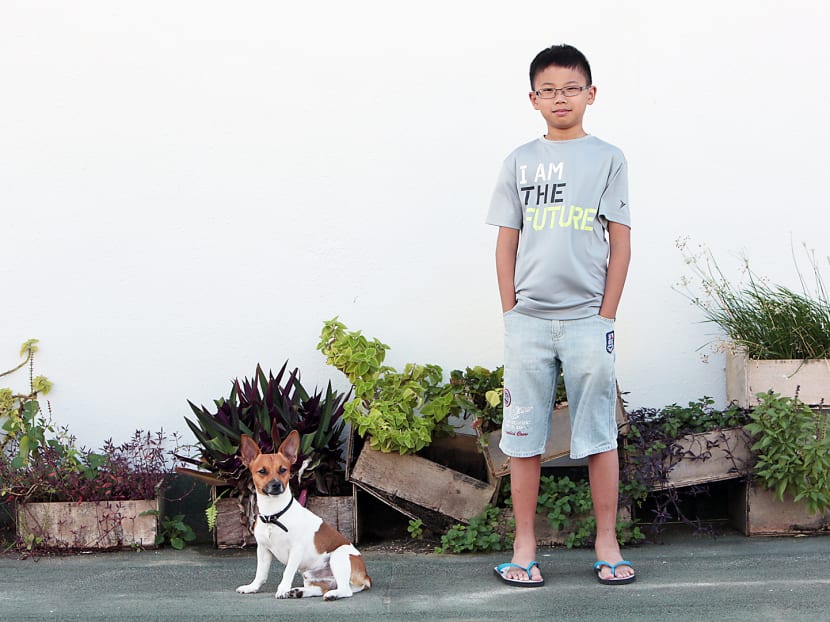 SINGAPORE — They are everywhere: From growing their own food, making recycling a daily habit and leading a "waste-free" or "toxic-free" lifestyle, to simply taking their own bags and containers to supermarkets and eateries, more Singaporeans are being swept up by the green movement.
Also, the authorities say they are seeing a growing number of individuals and organisations advocating environmental causes, and nominations for green awards have spiked. Non-profit environmental groups are also witnessing unprecedented turnouts for their events and activities.
Behold, the rise of Singapore's eco-warriors and foot soldiers.
In 2012, Ms Kathy Xu, now 32, left her job as a teacher to practise what she had preached to her students about shark conservation. Through her project, The Dorsal Effect, she tries to end shark fishing by working with investors and fishermen in Lombok to promote eco-tourism as an alternative source of livelihood for the latter.
Since last year, Ms Xu has also started advocating for a waste-free lifestyle after realising how detrimental trash is to the ocean. "It wasn't just about the sharks, but the whole eco-system we live in," she said.
Ms Ler Lee Cheng, 34, has been trying to live a toxic-free lifestyle since 2009. She founded The DIY Secrets, which sells organic products. On her blog and during her workshops, she advocates the use of natural ingredients in day-to-day living and teaches people how to make household items — such as detergents, soaps and lip balms from these ingredients — and turn kitchen waste into garbage enzymes that can be used to clean homes or fertiliser.
She said her work stemmed from her interest in soap. As she began to learn more about making soap and other body care products with natural ingredients, she also picked up information about how toxins found in perfumes and cosmetics can have adverse health effects on people.
But it is not just about personal health; synthetic chemicals can also be harmful to the environment, she said, noting that chemically-formulated products such as shampoo and detergent would enter drainage systems and pollute waterways.
To do her bit for the environment, Ms Agatha Lee has avoided buying new clothing for the past seven years. Instead, she picks up her sewing needle to repair old garments or refashion them into new items. The 40-year-old also runs a blog, Green Issues by Agy, and conducts workshops to teach people, for example, simple repair work such as how to darn socks, or how to incorporate electronics into their clothes.
The former policymaker with the National Environment Agency (NEA) recalled how she was going through her wardrobe some 8-10 years ago when it hit her that she had way too many clothes, some worn once or twice while others were brand new.
"I was going to throw them away or donate to charity but I realised that I would then be going back to the stores and buying more. I would be in this never-ending cycle of throwing away and buying clothes," she said.
Adding that people are over-consuming today, she said: "We've become a throw-away society. People are throwing away their clothes unnecessarily, even if it's just torn or if it has been worn just a few times."
Mr Calvin Soh, 47, and his children started growing fruits and vegetables in their condominium balcony as a hobby to relieve stress, as Mr Soh puts it. Six years on, it has become more than just a little green patch: They have turned their rooftop into a mini-farm.
Mr Soh had left his position as vice-chairman and regional creative director at an advertising firm three years ago to spend more time with his family. He said he wanted his son and daughter — aged 12 and 9, respectively — to become more conscious of their consumption patterns through farming, so he roped them in to help with the gardening chores. His son, Dylan, gave a talk on urban farming two years ago at the inaugural Technology, Entertainment, Design (TED) x Singapore Management University conference.
MORE THAN JUST A FAD?
Ms Olivia Choong, co-founder of Green Drinks Singapore, a non-profit organisation promoting collaboration on environmental issues, said she has seen more new faces at the talks conducted by her group. The number of participants range between 50 and 150 for each session, and first-time participants make up more than half of the participants these days, compared with about one-third in the past, she said.
Testifying to Singaporeans' growing eco-consciousness, the NEA said it is seeing more people and groups coming forward on green issues. Its spokesperson noted that, for example, nominations for its EcoFriend Award — which recognises the efforts and achievements of "environmentally-proactive" Singaporeans — jumped by 33 per cent last year from 2013.
Ms Choong felt those who are new to green causes can sometimes come across as pursuing a fad. "More people are taking it seriously, but you'll have that group that … is getting to know more about (green causes) and those are the ones that I feel are more likely to do it as a trend, rather than to really change big habits," she said.
But she noted that some of these individuals eventually learn more about environmental issues and make the conscious effort to change their lifestyles. "Environmental issues are only trendy to people who don't see the big picture; they don't see how serious (the issues) are," she added.
The growing awareness has made it easier for environmental groups to spread their message. But Ms Choong cautioned that green campaigns would not achieve the desired impact — and in some cases, result in undesirable outcomes — when people are not fully aware of the green issues they are supporting.
For instance, while Earth Hour — where lights are turned off for an hour as a symbolic act to conserve the environment — helps raise awareness to environmental issues, there will be individuals who switch off their lights but continue to, say, use air-conditioning, she pointed out. People may also buy energy-saving devices but end up using them two or three times as much as they would normally do, she added.
Nevertheless, Ms Bhavani Prakash, a speaker and trainer in environmental sustainability and mindfulness, hailed the positive trend. "It may mean that people genuinely care about preserving it. It may also mean that people care about their own well-being and the health of their families and children, which could be another key driver," said Ms Bhavani, who also grows her own food.
Whatever their motivations, people who are pro-active in doing their part for the environment — such as recycling, conserving resources or voicing their opinions — do so out of genuine concerns, she pointed out.
FUELLING THE GREEN TIDE
Mr Eugene Tay, director of Green Future Solutions, pointed out that globally, there is greater awareness of environmental issues. Social media has made it easier for people to form communities online and to get people talking about certain issues, he said. As a result, informal groups of individuals coming together for environmental causes have mushroomed.
In contrast, non-governmental organisations (NGOs) used to be the only ones driving the green agenda, although some governments have also increasingly come on board, given the global attention on climate change.
Ms Bhavani noted that, in Singapore, the number of green issues and causes thrust into the public spotlight have grown, in tandem with the rising eco-consciousness. "Previously, the environment movement may have been confined to one or two causes but now, there is a wide spectrum," she said, citing loud public voices on biodiversity and heritage preservation in the cases of the Rail Corridor and Bukit Brown, for example.
Mr Soh said the younger generation is driving the green movement here. Not only are they more socially aware and cause-driven, they will also be the ones who are "inheriting this environment and its problems", he noted.
His son, Dylan, said he has been thinking about what would happen to the younger generation should corporations continue with their polluting ways.
"I'm afraid that in a couple of years, there would be pollution everywhere ... Then you can't go swimming anymore, you can't eat normal (food) anymore because there will be chemicals (in it)," he said. The Primary Six pupil likened farming with his family as a way of rebuilding a part of the environment that has been destroyed.
The rise of the Internet and social media has provided a highly accessible, wide-reaching platform for individuals to champion green causes. For example, a person can easily start an online petition, Mr Tay noted.
This also means that the authorities here need to adapt to the new landscape, he said. "In the past, (the authorities) would only deal with listed societies … now, (they) also have to deal with other groups which are a bit loose but still represent some views."
The learning curve has been steep: For example, the way in which the authorities handled the redevelopment of the Bukit Brown cemetery did not go down well with NGOs. In comparison, the Government's engagement with interest groups has been smoother over the Rail Corridor development and the plans for a Cross Island MRT line which could cut across the Central Catchment Nature Reserve, for example.
Under its partnership strategy, the NEA engages individuals and community groups to promote environmental ownership. Ground-up movements are also encouraged through providing resources and forming collaborations, its spokesperson said.
The agency has dedicated capacity-building programmes, for instance, to train their partners and volunteers so that they are able to initiate programmes and spread messages about the environment. In addition, the NEA also provides resources such as education materials and collaterals to facilitate outreach efforts. Under the Environment Champions programme, more than 1,000 students have been trained to lead environmental programmes in their schools.
The NEA has also been partnering community groups to engage residents on various environment issues, such as public cleanliness, resource conservation and dengue prevention. It added: "The objective is to encourage greater responsibility towards the environment and the adoption of environmentally-friendly practices in our daily lives."
Still, Ms Ria Tan, who runs the website WildSingapore, stressed that the initiatives and efforts by groups need not always be coordinated by the authorities. "You have a cause that is close to your heart, just do it," she said.
While it is trendy to go green these days, Mr Soh reiterated that people should pursue green causes with a sufficient understanding of environmental issues. "It's good to have a trend, then after that work on it, so the trend becomes a way of life," he said. "(But) when it's a fad … the crowds (are just) following the bigger crowd, without understanding the real reasons why."