The Big Read: After a tumultuous election, new FAS council gets off on the right foot
SINGAPORE — Almost seven months after a historic election marked by high drama, the dust has settled and the newly-elected Football Association of Singapore (FAS) Council has gone about its work away from the media glare.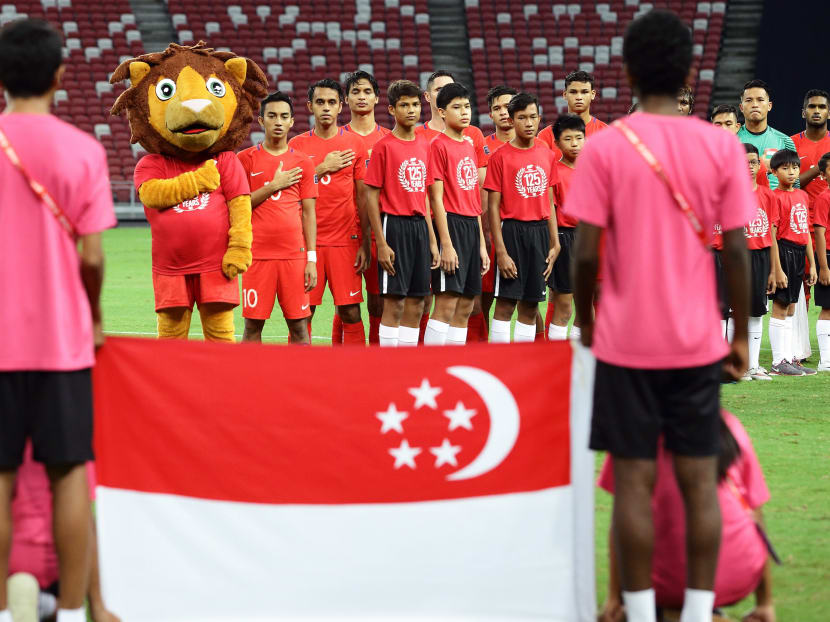 SINGAPORE — Almost seven months after a historic election marked by high drama, the dust has settled and the newly-elected Football Association of Singapore (FAS) Council has gone about its work away from the media glare.
After a promised 100-day review failed to materialise, the council finally unveiled its much-awaited plan earlier this month to drag Singapore football out of the doldrums.
The blueprint covers youth development, the S-League and national age group and senior teams. Aimed at widening the base of players, improving the quality of coaches, and increasing opportunities for youth to play football, the plan was generally well-received by the football fraternity.
However, the jury is still out for FAS president Lim Kia Tong and his team, who have given Singapore football fans precious little to cheer about in more than half a year in charge. The fortunes of the senior national team continue to flounder: Just this month, the team lost 0-1 to Lebanon and 0-3 to Bahrain in an international friendly and Asian Football Confederation (AFC) Asian Cup qualifier, respectively.
The team has failed to win any of their last 13 matches, and news on Thursday (Nov 23) that Singapore's Fifa ranking moved up three places from an all-time low to 170 was scant comfort.
Apart from lifting the performances of the national team, observers identified youth development and reinvigorating the football leagues as the most pressing issues — these were among a slew of areas highlighted by Mr Lim in his speech at the 35th FAS annual congress on Nov 16.
Acknowledging the "many challenges in managing football in Singapore", Mr Lim said: "Whatever the challenges, the Council's job is to see how to manage and administer the game together with all stakeholders to bring, within available resources, football to commendable and respectable levels."
Mr Lim addressed concerns about the future of the S-League — the country's professional football league — with plans focusing on developing youth and coaches, club administration and shared services for cost efficiency, among other areas.
The formats of both the National Football League (NFL) and the Women's Premier League were also revamped to a two-division format, in order to provide greater playing opportunities for footballers.
Mr Lim also announced that a memorandum of understanding will be signed with the Singapore Sports Hub for next year to 2020, which will see the 55,000-seater National Stadium hosting between seven and 10 matches per calendar year.
Stadium tours, which will include a players' village with a changing room lined up with jerseys of the Lions, Lions' fan club and engagement, and a football festival will be held to build on its brand as the home of Singapore football.
Nevertheless, it was the three-point plan for youth development which caught the eye. The comprehensive proposals were welcomed by observers, given a dearth of young talent which has been blamed on the lack of a proper youth development system.
Observers noted that it will be a long trudge back to the top for Singapore football - which was considered one of the best in the region not too long ago - given the deep-seated problems plaguing the sport here.
The new 15-member FAS council took office after winning an election on April 29 that was marred by arrests and raids on three football clubs over suspected misuse of funds.
The team led by Mr Lim won a two-third majority vote, 30-13, against a rival slate led by businessman Bill Ng, who was among those arrested.
Following the eventful start to their four-year term, TODAY takes a look at how the new FAS council have fared so far in fixing the urgent issues.
YOUTH DEVELOPMENT: IMPLEMENTATION IS KEY TO FIX LAX DISCIPLINE AND ATTITUDES
At a press conference last week, the FAS revealed that only 3,000 youths from primary schools, secondary schools and tertiary institutions play the sport.
The figure represents only 1.6 per cent of the student population in 366 schools here.
The lack of professionalism and accountability, lack of support for coaches' education, a poor talent scouting system, and lack of competitions among the youths were also cited as problems that needed to be addressed
S-League clubs have also not helped to boost young player numbers significantly, particularly after a move by the FAS in 2014 to cut the number of Centres of Excellence (COEs) for youth development.
Hit by poor fan support, a lack of sponsorship and clubs' money woes, the ailing S-League has also struggled to produce young talents. Questions have also been raised about the efficacy of the Garena Young Lions, as the FAS' Under-21 developmental side is a perennial bottom-dweller in the league, and they ended the 2017 season with the wooden spoon.
The issues with youth development and the S-League have had a trickle-down effect on the national football team, with the lack of young talented players forcing the Lions to rely on veterans such as Daniel Bennett and Mustafic Fahrudin, who are 39 and 36 respectively.
The FAS' work on youth development began more than two years ago when it hired Michel Sablon as its technical director. Following an update of the grassroots football manual, the Belgian unveiled in May last year a comprehensive plan to improve areas such as coaches' education, format of the schools competition, and the use of sports science and medicine.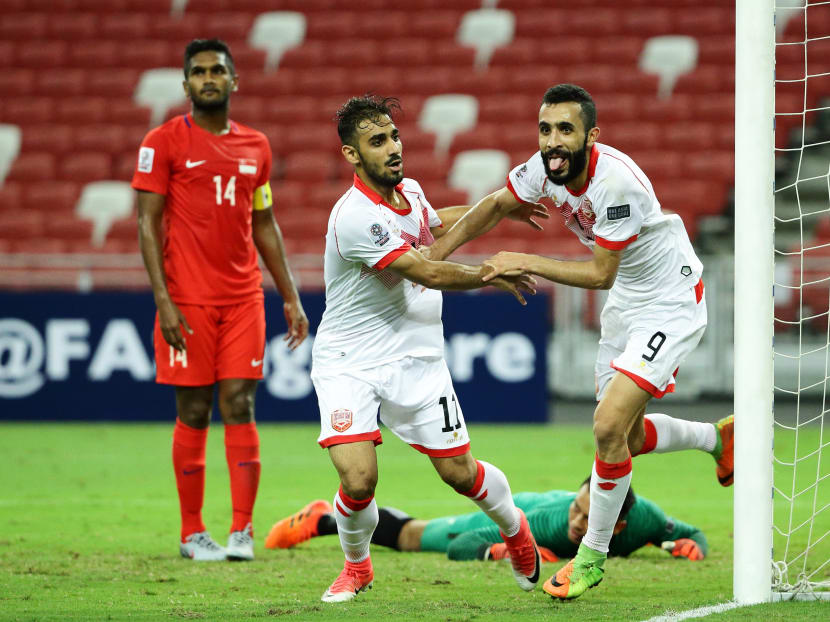 But a string of embarrassing defeats by the national age group teams this year, including an 11-0 loss to Japan, led to questions about the efficacy of Mr Sablon's plans. According to sources, the FAS had failed to put in a concrete monitoring system to track the outcome of the plans, if they were implemented at all.
These concerns have resurfaced as the FAS rolled out its new national framework for youth football development.
While it looked good on paper, the FAS needs to step up and ensure that coaches are teaching the right training methods and instilling good values in youth footballers, observers said. They cited experiences of a lack of professionalism and accountability at the youth level, with coaches and players turning up late or putting in minimal effort during training sessions and games.
"This is how our football is, the players are not being pushed in terms of discipline and diet, and it's a problem that's very difficult to eradicate...You need to get the bad eggs out and groom a whole new bunch of coaches that will take this seriously," said a youth coach who declined to be named.
Garena Young Lions coach Vincent Subramaniam added that the administrators must demand discipline from players and coaches.
"The youth development plans will only succeed if certain components are put in place, we will succeed only with strong-headed officials taking responsibility for this. If not, it's like giving a house a new coat of paint, but sweeping the problems under the carpet," said the former national coach.
Specialised youth coaches could also be deployed to work with budding footballers, said some observers. They noted that while there are many licenced coaches in Singapore, most are not geared towards training youths, who have different physical attributes and needs as compared to mature players.
2Touch Soccer School director Khairul Asyraf said: "(You need) someone who understands youth physiology, youth coaching pedagogy and of course, he must be a role model. This is something we overlook in a youth coach and education, and we wonder why our players are partying, have poor professional attitudes, and are brawling!"
IMPROVING THE FOOTBALL LEAGUES: OFF TO A GOOD START
Singapore's professional football league once attracted huge crowds eager to catch a glimpse of stars such as Iran's World Cup footballer Hamidreza Estili, local heroes Fandi Ahmad and V Sundramoorthy.
But the S-League has seen its popularity plummet since its early days in the 1990s, with only hundreds of spectators turning out for some of the matches in recent times.
Mr Subramaniam recalled: "It started off very well, in 1996 we launched with many things in place — youth development programmes, girls' youth teams, fans clubs. It was supposed to grow, but instead, it shrank."
A turnaround for the ailing league will take time, with observers pointing out that the FAS Council's efforts in the past six months have focused on securing funding for the 2018 season.
However, NFL club officials whom TODAY spoke to said they have seen some positive changes since the April elections. Mr Alim Omar, sports secretary of South Avenue Sports Club, said his club is expected to receive sponsorship and cash subsidies of about S$8,500 — a significant jump from previous years.
The FAS also secured a sponsor for the NFL this year, with Japanese food firm Ajinomoto signing a one-year cash and sponsorship deal.
Mr Khairil Zam, secretary of Gymkhana FC which plays in the NFL Division 2, said: "There has been a step forward for the local leagues in terms of exposure, as we had NFL and S-League games streamed live online, and there are also online highlights and shows."
He added: "Of course, we still need more fans at matches, and there is a lot more work to be done…but there has been a good start."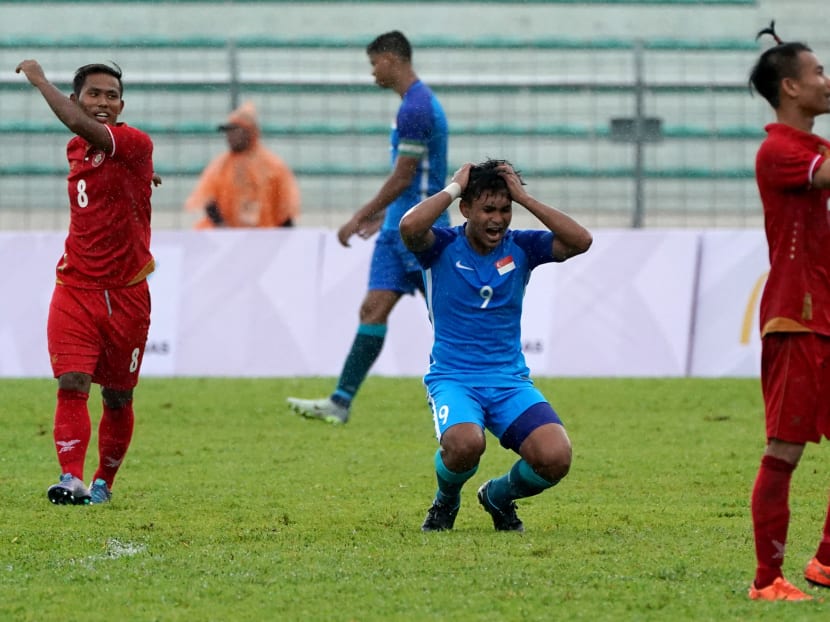 At its annual congress, the FAS unveiled plans for a "re-imagined" S-League focused on fixing some of its problems. These included rules making it compulsory for local clubs to recruit a minimum number of Under-23 footballers, a reduction in the foreign player quota, as well as a promotion and relegation system for both the S-League and NFL.
Feedback from the football fraternity on the Under-23 rule has been mostly positive. Hougang United head coach Philippe Aw said: "If you groom young players at the youth level, but at the top there're no opportunities, whatever you've done will go down the drain because there are no opportunities."
However, there is concern that the standard of the S-League could be compromised with more young players joining the clubs' ranks. This in turn could cause fans' support to dwindle further.
Former national goalkeeper Lionel Lewis, who played for Geylang United, Young Lions and Home United, said: "The FAS needs to think creatively about how to get people excited once again — especially through more community involvement and build a deeper connection to the players and teams."
Local football fan and blogger Ko Po Hui agreed that S-League clubs need to do more to engage the communities they are based in. "They need to put in more efforts in marketing and branding... and appeal to their potential fan base," said the 41-year-old.
Referring to the Japanese professional football league, he added: "There must be some prominent fixtures like banners and mascots in strategic places such as town centres, bus interchanges, MRT stations… just like how J-League clubs do. I don't see such efforts by my neighbourhood club even after more than two decades!"
While a promotion and relegation system could deliver a wake-up call for poor performing clubs, the observers warned that the NFL clubs will need more time to build themselves up.
Officials from NFL teams highlighted administrative support, financial know-how and staff training as some of the areas that they require help with. Mr Alim said: "Most NFL clubs are run as one-man shows, and only four to five (clubs) are administratively good enough to maybe one day join the S-League. Even if you give us S$250,000, if we don't know how to use the money properly, then it's useless."
He added: "Teach us, send us for courses on how to properly run an organisation, be accountable for our cash flow and income… this should be the next step."
GETTING THE LIONS TO ROAR AGAIN: NO QUICK FIX UNLESS S'PORE TURNS TO FOREIGN TALENT
The moves to beef up youth development and revamp the S-League are geared toward producing more talented young footballers. While the observers agree that these changes will ultimately benefit the senior national team, they fear that fans may have already lost faith in the Lions by the time the efforts bear fruits.
This is especially so after a barren run of five years since the Lions last tasted regional success at the Asean Football Federation (AFF) Suzuki Cup in 2012. So far this year, the national team led by Sundramoorthy, who is the head coach, has yet to win a single game - losing six and drawing four.
Mr Lim admitted at the FAS annual congress that the national team's results this year have not been ideal, but the football chief called for patience as the FAS puts in place systems that will benefit local football in time to come.
However, fans are calling for heads to roll, with some demanding Sundramoorthy to be replaced, after a dismal record of just two wins and 12 goals in 21 games since the former international took charge in May. He has also been criticised for picking ageing veterans such as Bennett and Mustafic, instead of giving more chances to younger players.
But the problems with the Lions run much deeper, said the observers who symphathised with Sundramoorthy's plight. There is a lack of talent available for national team selection, they pointed out.
A football coach, who declined to be named, said: "Who else can Sundram select? You saw the SEA Games, do you think that any of the players then showed that they were ready to step up to the national team? The current pool of young players now is also extremely weak, and I think the likes of Hariss (Harun) and Safuwan (Baharudin) will probably still be playing for the Lions in their late 30s."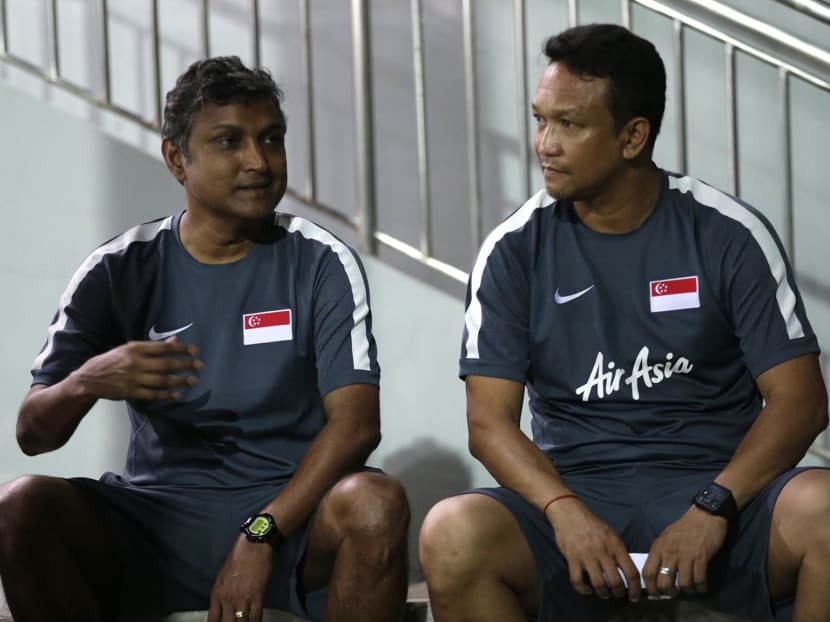 Mr Ko noted that Sundramoorthy's predecessors Raddy Avramovic and Bernd Stange had also faced the same selection issues.
Given the paucity of local talent, Singapore football may have to revisit the Foreign Sports Talent (FST) scheme while it waits for its youth development plans to bear fruit, said the observers.
"If we can have better quality foreign talent than the local ones, then yes it's a good short term fix. Maybe they can (play) for four to five years, and in the meantime we look at working on improving the young local players," said Mr Aw.
Mr Subramaniam added: "Fans want to identify with a winning team... This management has wisely said that they might revisit the FST scheme. It will be a short term fix, but where we are today, we can only go up."
Responding to queries from TODAY, FAS Deputy General Secretary Yazeen Buhari noted that there are "many foreign-born players who took up citizenship such as Daniel Bennett and Mustafic Fahrudin who have contributed to Singapore football".
He added that the association's "merit-based scouting process" will be expanded to consider players from the football leagues, schools and private academies.
"However, the process of naturalising foreign players is complex. Before initiating the process, we have to, to the best of our ability, make certain that they will be able to significantly add value to not only the national team but also (to) Singapore football holistically," said Mr Yazeen.
He added: "We will continue to work closely with our stakeholders who believe in the shared vision for Singapore football."
Apart from turning to foreign talent, the observers suggested exposing the national coaches - including Sundramoorthy and his assistant Fandi - to practices in other countries such as Japan, South Korea and Thailand. This would help upgrade the coaches' skills and expertise, they said.
It is only when the Lions are winning and playing entertaining football, will fans flock to the stadium again. Mr Khairul, who also coaches NFL side Eunos Crescent FC, said: "We have to bite the bullet, get all the right structures, right people in and work our plans. If no short term wins happen, we must believe that the long term direction is more important."
The light at the end of the tunnel may be years away for Singapore football, but both Mr Subramaniam and Mr Khairul believe the new FAS council should be given time to turn things around. 
"We have to give this management a chance, they are bold enough. They took over in a difficult situation, with the national team and development teams going downwards, but they are bold enough to make changes," said Mr Subramaniam.
Mr Khairul added: "They (the FAS council) are listening more. I will only assess them objectively at the midpoint of their term. After all, the success of their tenure can only judged after four years."