The Big Read: A bumpy ride for the cashless bandwagon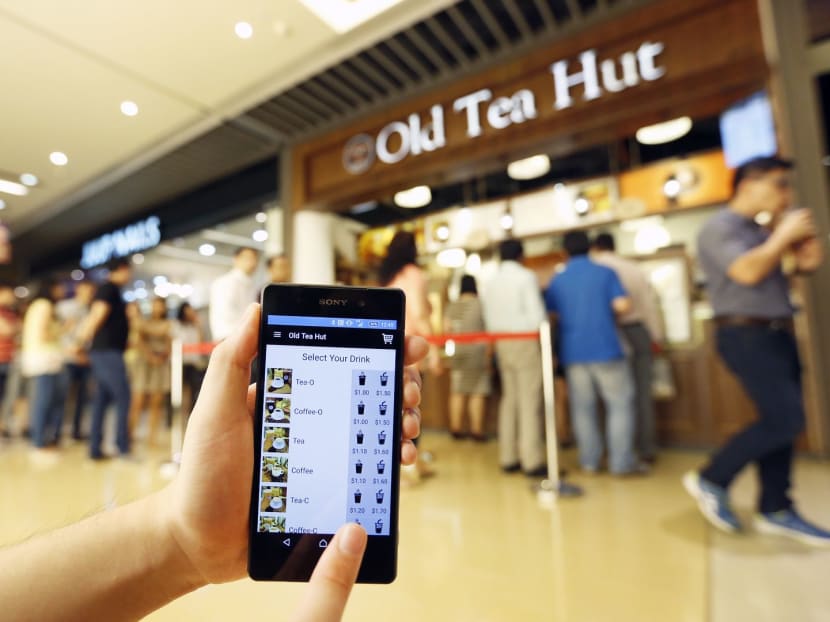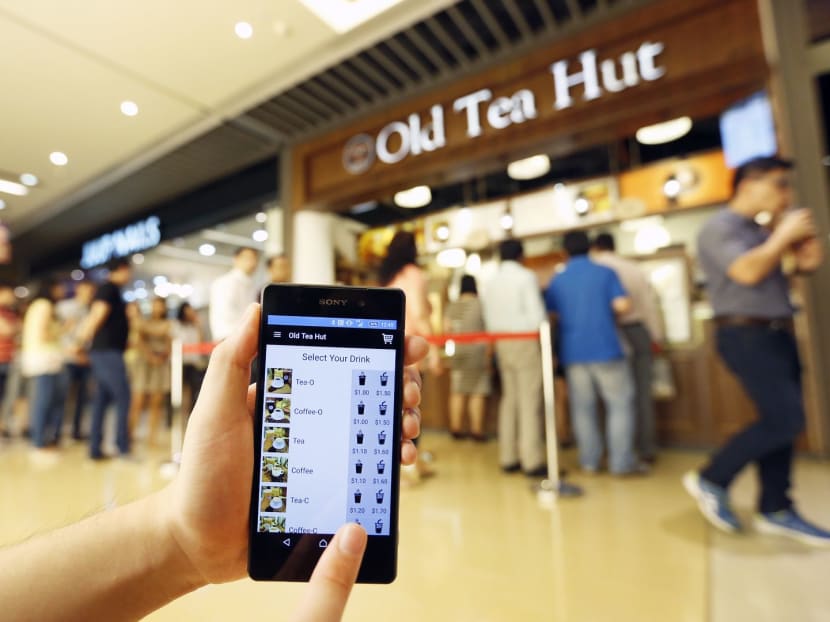 SINGAPORE — From time to time, human resources executive Serene Chan, 36, finds herself out of cash with no automated teller machines (ATMs) in sight. The debit and credit cards that she carries are not of much help either in many situations.
"Some cab drivers will say their terminals are not working or they prefer cash, and till today some cafes accept cash only, and ATMs are not around everywhere," she lamented.
Such a predicament is something that many consumers here can identify with. Despite a push over the years by the industry and the authorities for Singapore to become a "cashless society", there is little to show for: For offline purchases, people are still paying cash in routine transactions except for public transport. Cash is still king.
Near Field Communications (NFC) technology was touted as the next big thing from as early as a decade ago, with proponents talking up the convenience of using mobile phones as payment devices.
In 2006, the Infocomm Development Authority also launched the CEPAS (Specification for Contactless e-Purse Application) to promote the use of a single card for multiple purposes including paying for day-to-day shopping and transport. Three years later, electronic payment provider Nets launched the FlashPay card which can be used on public transport, Electronic Road Pricing gantries and car parks, as well as at over 2,500 retail outlets islandwide.
Credit card companies Visa and MasterCard have also jumped on the bandwagon, offering payWave and PayPass respectively which require no signing or authentication for small purchases.
However, all these initiatives have yet to attain the mass adoption that was envisaged. A recent study by RFi Group found that only 15 per cent of retailers here accept contactless payments, behind a global average of 20 per cent.
In contrast, more than half (54 per cent) of Singaporeans own a credit or debit card with contactless payment capabilities, and only under half (45 per cent) of the population has ever made a contactless purchase. Paradoxically, 65 per cent of Singaporeans still prefer to use cash for low value purchases, and only 38 per cent could imagine a cashless society here. The study found that in general, across different countries, consumers are apprehensive towards contactless payments because they do not trust the technology and there is a lack of merchants who accept the payment mode, among other reasons.
RFi Group general manager Gerald Ferguson said: "The evolution of payments in Singapore has been unconventional compared to other Asian or even Western countries. Despite the high ownership of ... a contactless payment supported card and quality of infrastructure to support contactless payments, many retailers as well as the public remain slow to adopt smarter payment options."
In Singapore's case, Mr Michael Sek, senior market analyst at IDC Financial Insights, said it was likely due to consumers not perceiving any need for another payment system beyond the plethora of options that they already have — NETS, credit cards, debit cards, and cash.
"The CEPAS system continues to be used for transport applications in both public transport and for motoring use but has not really branched out or caught on that much in retail spaces," he said.
He added: "For mature markets like Singapore for which many citizens would be able to qualify for credit cards and certainly debit cards after just starting work, it is hard to displace cards as the de facto non-cash payment. Coupled with the attractive points and loyalty schemes that they offer plus their widespread availability, it's very hard to provide an alternative to this."
However, industry players and the Government are not giving up, due to the cost of handling cash, the desire to minimise long queues, and the need to cut down on manpower such as cashiers. The Land Transport Authority, public transport operators and other partners, including EZ-Link and the three telcos, have started trials for using smart phones to pay for public transport.
Other major players are also trying out new forms of contactless payments, in particular for transactions at eateries and hawker centres.
One idea that is catching on is for consumers to place their orders using mobile apps for low value items — such as food and drinks — and pay first with their credit cards, without the need for authentication, before turning up at the shops to pick up their orders.
DBS Bank has developed a phone application called FasTrack to do this. It has started a trial with drinks chain Old Tea Hut, and found that average queue time has been cut from 20 minutes to six minutes.
Mr Jeremy Soo, Head of Consumer Banking, said that the bank aims to go commercial with this app by the end of the year. Discussions have been started with chains such as Manhattan Fish Market, Skinny Pizza and Tiong Bahru Bakery. Mr Soo said eventually, the bank aims to roll out this initiative for hawker centres.
Mr Soo was hopeful that DBS' initiative would fare better than NETS' attempt to introduce cashless payment at hawker centres. From July last year to January, hawkers at Bedok Interchange, Beo Crescent and Clementi 448 Market and Food Centre, were issued with NETS FlashPay terminals. The response from customers were lukewarm.
In May, NETS had said that many sectors, such as hawker centres and wet markets, remain traditionally cash-based, and there was "a great deal of inertia in changing a system that they are used to — accepting cash and using it for their expenses".
DBS was part of the FlashPay trial. He said: "NETS still require a terminal, and it was a hassle because (the hawkers) had to deal with cables and they didn't know where to place the terminals. But if they don't need a sophisticated point of sales system, and just rely on an iPad, it will be easier. The ultimate vision is that Singaporeans don't have to stand in line."
Meanwhile, the first phase of the trial for using smart phones to pay for public transport took place last October. It involved 500 users who used smart phones to pay for MRT rides. The second phase started last month with another 500 users who would use the new payment mode on buses.
EZ-Link said that one challenge was the inconsistent performances of the different handsets. Those used in the trial included several Samsung, LG and Sony models. EZ-Link chief executive officer Nicholas Lee said: "Even the placement of the antenna is different among phones, which affects where consumers should tap. And depending on the design, the distance from which you tap the phone on the terminal could vary. And what happens if the phone is on low battery? The challenge now is, how do we standardise the consumer experience and ensure consistent performance."
Adding that public transport is key to making NFC payments successful, he said: "We are also eagerly waiting for Apple to participate, and change the landscape. Now, we are also limited to certain Android models."
Agreeing, a StarHub spokesman reiterated that "a major driver is the enabling of mobile payments for transit on both trains and buses". He said: "We believe that it will give this convenient payment option a long awaited boost in adoption and usage, considering the millions of public transport trips made daily."
In other countries, NFC payments for public transport has gained traction. Mr Sek said that London and Hong Kong are going through similar trials. Globally, only Japan has succeeded in using NFC payment for transport and other daily transactions. Key to Japan's success was the standardisation of the technology — all phones support only one standard.
"In this region, Thailand has a similar NFC payment scheme through phones which was launched recently for their Skytrain in Bangkok," he said. "The challenges facing emerging markets however will be different. Emerging markets will have less credit card and debit card penetration and thus alternative payments can be a real substitute for those who are unable to get cards due to income qualifications or other reasons."
While industry movers and shakers are pushing for change, there is little motivation for small retailers and business owners to make the extra investment to handle non-cash transactions.
Cafe owner Jessie Tan, who only accepts cash at her eatery, said: "We have no motivation to move away from cash. Sure, there's the occasional customer who walks in and doesn't have enough cash but on the whole, the majority of customers have no issues with cash. So we don't see the urgency to change the payment mode."
On the hassle and fees associated with handling cash, she added: "It's not like we are handling S$10,000 to S$20,000 a day ... so there's no problem."
In fact, Ms Grace Lim, owner of Mercury Mobile at Raffles Place which sells mobile accessories, said it would be more of a hassle to introduce new payment modes. "There's too much hassle. I'm sure we will have to do extra administration work for such new payment platforms, and there's terminal fees also," she said. Her shop accepts only cash or NETS payments. "Plus, we have to learn how to use it, and maybe even need to teach our customers. At lunchtime, the crowd here can get quite big, and we cannot accommodate it if we have to guide them," she added.
Mr Lee acknowledged that from a business or commercial point of view, "there is no incentive for merchants to push for digital payments, because cash comes so readily to them".
But he added: "There is a cost to handling cash, but it is not very visible to merchants." He said that in countries such as Australia and the Philippines, merchants are given a limited number of times to deposit or withdraw cash from banks before they have to pay a fee.
In Singapore, there is certainly scope for a new payment mode in lower value transactions such as purchases at a convenience store, said Mr Sek.
"This is where speed and convenience are valued very much," he said, noting the moves by Visa and Mastercard to enter this space.
Visa Singapore said that the total number of contactless Visa payWave transactions crossed 1 million in August 2013, making up one in ten Visa transactions. Two years later, the figure has exceeded 3.5 million, or almost one in three Visa transactions.
In order for contactless payments to take off, the system has to be interoperable across different platforms and incentivise both consumers and businesses, industry players stressed.
On using smartphones for NFC payments, Ms Ooi Huey Tyng, Visa country manager for Singapore, said: "If it is just a different form factor with not much incremental benefit, there is not much impetus. It has to be a richer interface with scalability and interoperability." For instance, the phone application would also have to track purchases, administer points for rewards, and accept all kinds of payments including NETs and credit cards.
She said: "The turnaround time on contactless transactions also has to be brief and with a low error rate. If it is not as fast as it should be, we have to do something about it because people aren't going to use it a second or third time. Merchants are supposed to use it to increase productivity and efficiency, and if there is downtime, they would not promote it."