The Big Read: Butterflies not in his stomach, but in his blood
SINGAPORE — Helping his daughter with her school science projects in the 1980s rekindled Mr Steven Neo's interest in butterflies, the flying jewels of the insect world.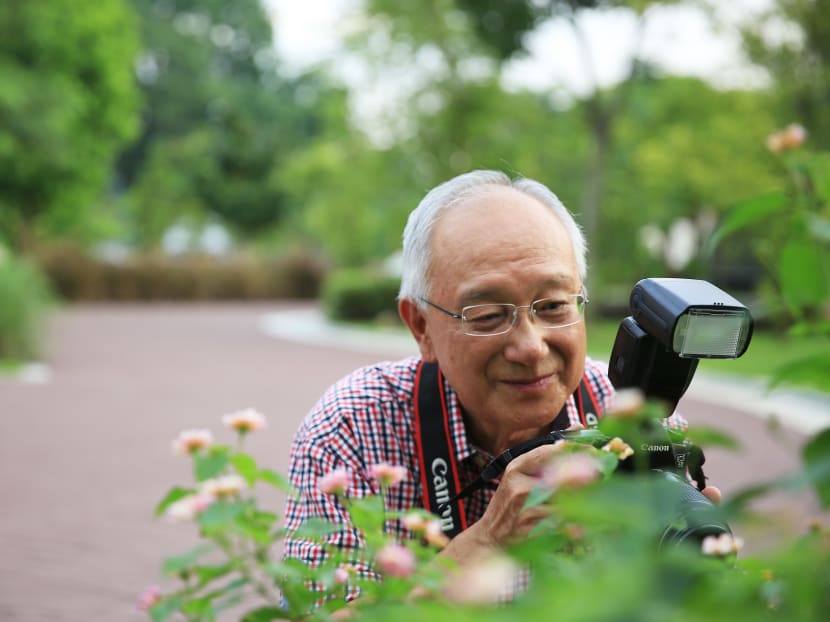 SINGAPORE — Helping his daughter with her school science projects in the 1980s rekindled Mr Steven Neo's interest in butterflies, the flying jewels of the insect world.
There was no stopping him after that: Mr Neo, 65, whose career was in estate management and the building industry, did research in the library, began re-collecting specimens and studying butterflies and their relationship with fruit plants and other insects, as well as their life history.
On field trips, he would collect the eggs if he saw butterflies laying them, to breed them and document the details. "People have butterflies in the stomach, I have butterflies in my blood," he quipped.
When he agreed to requests to write a guidebook on butterflies in the 1990s, Mr Neo had to first find out "how to write a book", and decided to do it in a way that the layperson would understand.
He revved up his energy, bought a camera and spent daytime on weekends chasing butterflies, and nights writing on WordPerfect software. This went on for more than a year and he came close to 100 species. "Some (species) I couldn't get photos of, so had to forgo when the deadline came," he said.
Mr Neo wanted to increase the public's understanding of butterflies. "I do find that most Singaporeans would want very clinical and clean parks," he said.
Fogging, for instance, would get rid of mosquitoes – but also butterflies and other insects that are part of the larger ecosystem.
Described by Nature Society Singapore (NSS) president Shawn Lum as among the first local naturalists to master butterflies, Mr Neo got hooked on butterflies as a schoolboy through his late brother, who had friends and a teacher keen on the subject.
His brother made a butterfly net out of mosquito net, and both boys would venture into the countryside.
After his pocket-size guide was published in 1996, Mr Neo got acquainted with other butterfly experts such as Mr Khew Sin Khoon and together, the group accumulated more knowledge.
Once, Mr Neo spotted some small butterflies breeding on plants at a Simei petrol kiosk, documented them and, through Mr Khew, sought out other experts to verify the species. It turned out to be the Pale Grass Blue, a species new to Singapore.
Mr Neo also conducted walks once or twice a month and started the butterfly interest group in the NSS. Around 2005, an accident during a road trip to Malaysia with fellow enthusiasts led to a compression fracture in his spine. That, coupled with a job that required frequent travel, led to a "hibernation" phase.
He retired last month and reckons he will be heading out into the field more frequently now. He hopes to see monarch butterflies in the United States – where his son now lives – on their spectacular annual migration again.
His son has also encouraged Mr Neo to take his infant grandson on butterfly-spotting outings.
Mr Neo, who has two diplomas in estate management and business, said he is content pursuing butterflies as a hobby.
"Learning through observation is, to me, much more interesting than just the theoretical, academic part (where you) just go and study. When I'm in the forest observing butterflies…I feel at ease and the enjoyment of nature is a feeling that cannot be replaced," he said.