The Big Read: Heeding the call of the wild, S'porean conservationists make their mark abroad
SINGAPORE — When he was 21, Gopalasamy Reuben Clements took a road trip to Malaysia that would change his life, and lead to a career in conservation across the Causeway.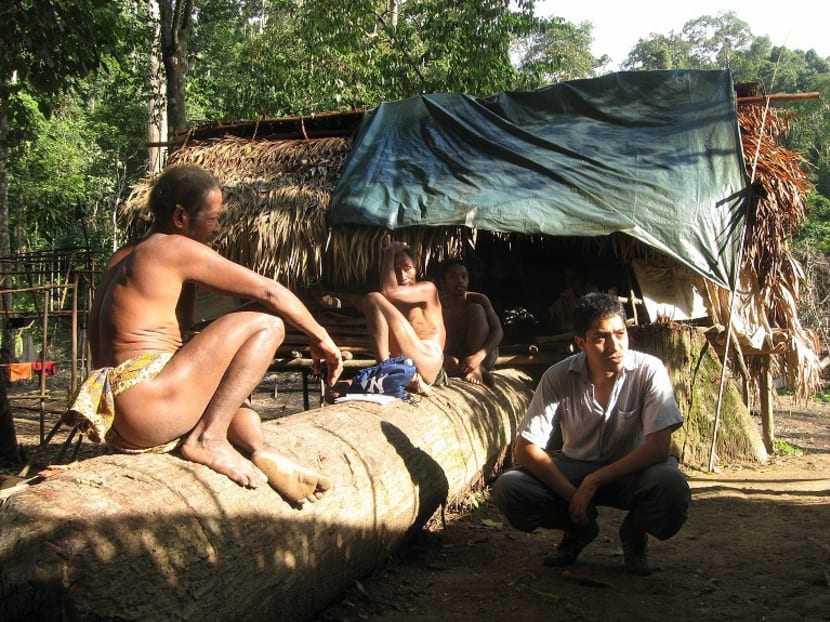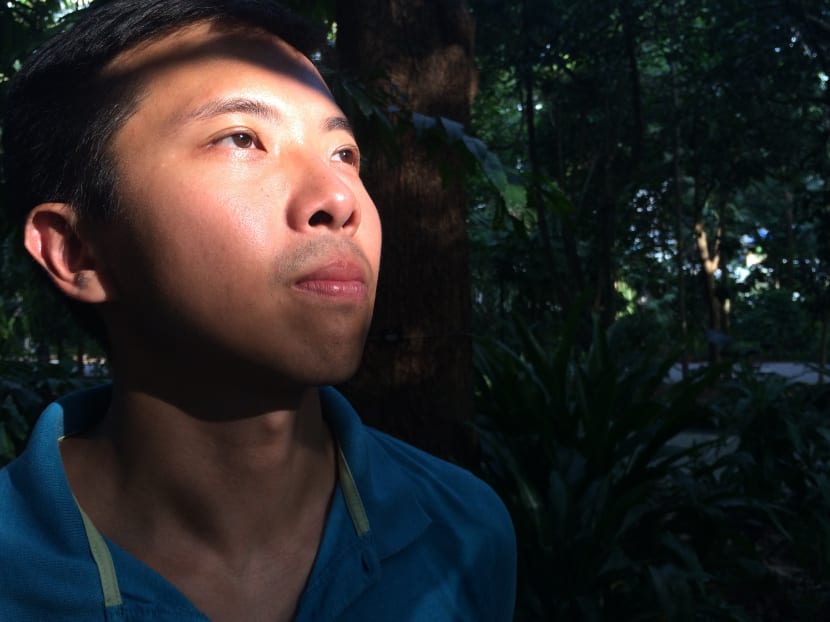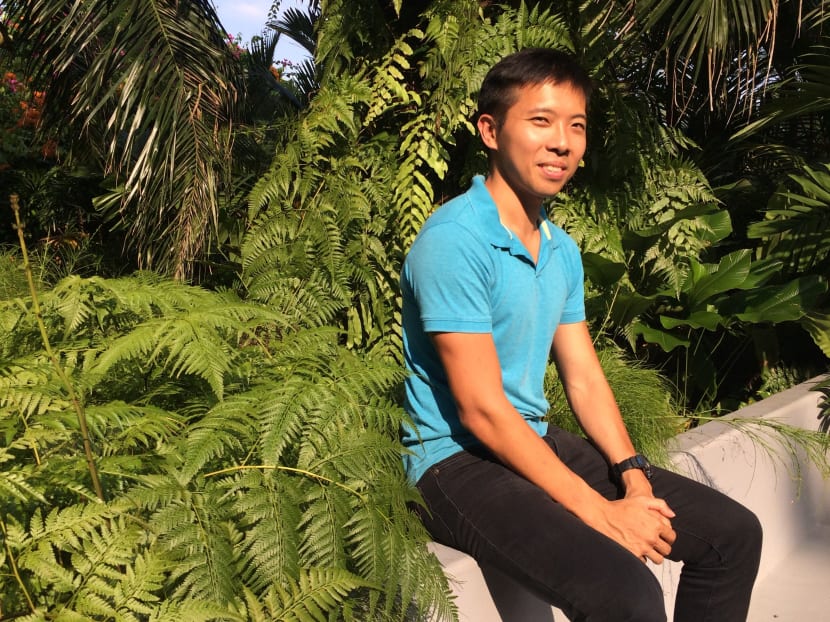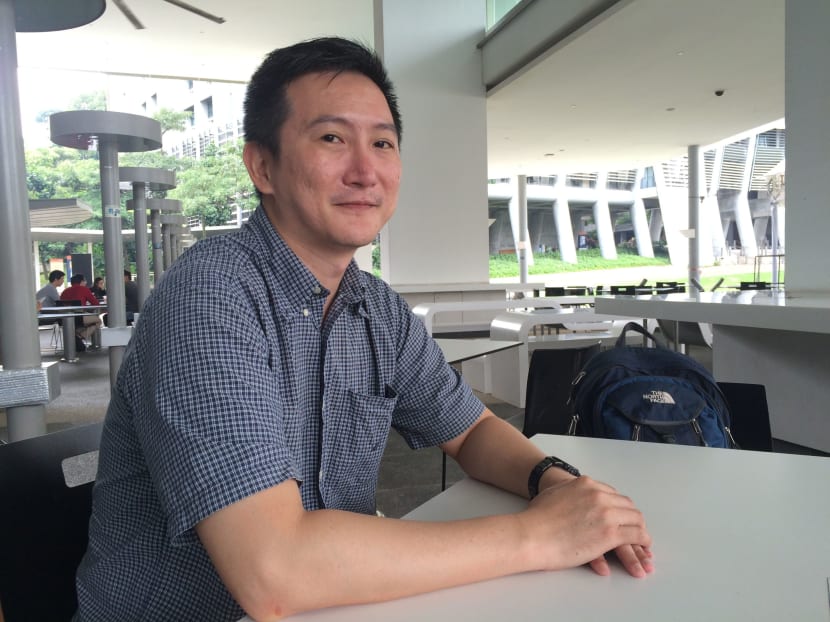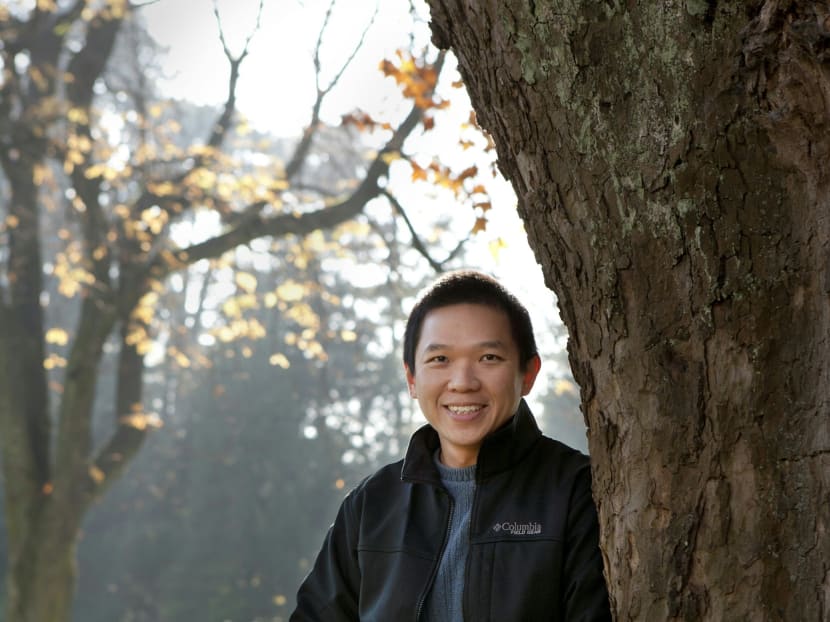 SINGAPORE — When he was 21, Gopalasamy Reuben Clements took a road trip to Malaysia that would change his life, and lead to a career in conservation across the Causeway.
Interested in collecting shells, he and some friends rented a car in Johor and drove to Gua Musang in Kelantan. The jungles and limestone hills left him in awe. When he returned, he changed his mind about studying engineering in university and decided to "break away" to do biology, despite not having taken the subject for his O- or A-Levels.
"It was just the whole hobby of collecting shells that got me interested in the natural world … in exploring, classifying things, finding the names of animals," he said.
After getting his bachelor's and master's degrees, the young man found himself doing bio-remediation (using micro-organisms to break down environmental pollutants) in the canals of Singapore, and thought about "all the fun times in Malaysia exploring the jungles".
He found his way back north in 2007 via the World Wide Fund for Nature in Malaysia, managing its Malayan tiger and Sumatran rhinoceros projects in the Peninsula.
A few years later, he would pursue his doctorate with James Cook University in Australia while based in — you guessed it ­— Malaysia, studying the environmental and social impact of roads. He co-founded Rimba, a non-profit research group in 2010 with his wife, Ms Sheema Abdul Aziz, and is today a respected voice in Malaysia on tiger conservation, habitat loss, poaching and the impact of roads on wildlife. One of Rimba's projects is Harimau Selamanya, which conducts research to help conserve three large carnivore species — the Malayan tiger, leopard and clouded leopard — in the Central Forest Spine of the Peninsula. The project is funded by wild-cat conservation group Panthera and Woodland Park Zoo in the United States.
What Dr Clements loves about working in Malaysia is "seeing forest that can be saved".
"Sure, there's a lot of deforestation for oil palm, for rubber, but there are still vast tracts of wilderness like Taman Negara that give a sense of awe," Dr Clements, 37, told TODAY recently while here for the Conservation Asia conference. "And seeing animals like tigers in the forest makes you want to do as much as you can to protect them."
Asked if he would return to do conservation in Singapore, he said: "Never say never … (but) it's more like my skill set is more useful (in Malaysia). I've learnt how the system works, learnt Malay."
'NO R.O.I. FOR STUDYING BUTTERFLIES AND BIRDS'
Dr Clements is among a handful of Singaporeans making their mark doing environmental conservation abroad. Their areas of expertise vary — from tiger conservation to the use of drones for conservation. All of them are working to find solutions to pressing environmental issues.
The paths that led them to venture abroad are distinct, yet similar in some ways. Several said they had to look overseas to pursue areas of study that were deemed by Singapore institutions and the authorities to have no economic benefit. Singapore has had to be pragmatic, but it is just as important to follow one's interest and find ways to adapt, the conservationists said.
When he was named a Young Global Leader by the World Economic Forum in 2013, conservationist Koh Lian Pin, who was then with ETH Zurich university, was both happy and sad. "Happy for the recognition of my contributions to global society; sad because I was nominated for the honour not by anyone from my 'home' country, Singapore, but instead by my colleagues in Switzerland, my 'adopted' country then," he said.
He had ventured overseas back in 2004 to do his PhD at Princeton University in the United States, convinced that in his field of research, he needed to leave Singapore to flourish. "When I was a young undergraduate in Singapore, I applied for a postgraduate fellowship from a key government entity in Singapore and was put through to the second and final round of interviews with the chairman of the entity," he said. "After I told him about my passion for environmental sciences, and future plans, he basically laughed it off and said there is no return on investment for studying butterflies and birds."
That encounter made Assoc Prof Koh realise he did not want his life and career decisions to be tied to what any one country deemed important, or not.
Professor Peter Ng of the National University of Singapore (NUS), who is head of the Lee Kong Chian Natural History Museum, said good areas for investment used to be more "biomedical-centric". This is less so now, although applied areas still take precedence. "Is conservation science important and applied? I think so. But conservation also involves a multitude of other disciplines as well. And how many we can take in is limited," said Prof Ng. "That has always been Singapore's problem. We are a small country with limited options, but with an awful lot of talent. It is painful to see our good people having to move overseas ... and we should constantly look out to bring more back."
The university has tried to hire one of the Singaporeans based overseas, but things did not work out as "he also had his own wish list, which we could not comply (with)", said Prof Ng. Across the biodiversity domain, some students did receive overseas scholarships from NUS and a few have returned and are doing well, he said.
Good scholarship is always rewarded, but "we cannot reward every good scholar with a job or scholarship", he said. "Ultimately, the pot is limited and it is tough."
THE 'SAD, LONELY' BIRD CALL
Assoc Prof Koh's interest in biology blossomed after reading popular science books — especially those by Richard Dawkins — as a "nerdy" schoolboy in Chinese High School and Hwa Chong Junior College. A specific interest in ecology and conservation grew during a student exchange programme at Cornell University in the US, when he was a biology undergraduate at NUS. He still vividly remembers a conservation biology class taught by eminent ornithologist John Fitzpatrick.
In his first lecture, Prof Fitzpatrick played an audio recording of a male bird — Assoc Prof Koh can no longer remember the species — making a "sad, lonely call" in the rainforest. The bird was the last remaining individual of that species calling for a mate. "For some reason, that story resonated deep within me and made me want to learn more about the natural world," said Assoc Prof Koh, 40, via email from Australia, where he is now director of the Unmanned Research Aircraft Facility and Centre for Applied Conservation Science at the University of Adelaide.
He became an academic for the freedom to explore the natural world and to gain new knowledge.
For his PhD, Assoc Prof Koh put the spotlight on industrial agriculture causing rapid transformation of South-east Asia's natural landscape, doing research in various oil palm plantations in Sabah in the mid-2000s.
He is also known for using drones for conservation and is the founding director of ConservationDrones.org, a non-profit that made its first test-flight in Sumatra in 2012. The videos garnered tens of thousands of views on YouTube within weeks, capturing the public's imagination of what could be achieved with the technology, he said.
The outfit's project with local conservation groups in Indonesia's Leuser ecosystem and its surroundings also led to data that helped local officials identify illegally logged and burnt forests.
In the past two years, Assoc Prof Koh has focused more on his research initiatives at the University of Adelaide and on working closely with the non-governmental organisation Conservation International to develop a Global Drone Programme. The university's Unmanned Research Aircraft Facility aims to move beyond "pretty pictures and videos that can be captured by drones, (to instead) produce useful products from those data to help inform research and policy".
Spurred on partly by his work on drones, Assoc Prof Koh has earned a private pilot's licence. It helps in the training of new drone pilots, and in gaining approval from the civil aviation authorities to perform more complicated and riskier drone missions, he said.
Another Singaporean whose work has taken him around the world is Dr Kelvin Peh, a conservation ecologist who led the development of an ecosystem services assessment tool. The latter project — called the Toolkit for Ecosystem Service Site-based Assessment, or Tessa — involved a host of other institutions including BirdLife International, and helps communities and policymakers assess the value of benefits provided by a site of biodiversity importance. It has been used in many countries and downloaded 1,600 times, he said.
After doing a double major in zoology and botany as an NUS undergraduate, he conducted research and taught in Singapore before getting a Swedish scholarship for his master's.
He spent half of the two-year programme in this region, doing research in Peninsular Malaysia on the persistence of forest birds in oil palm plantations, rubber estates and mixed rural areas.
A European Union Marie Curie doctoral fellowship in 2006 then led him to conduct research in Cameroon with the University of Leeds. He spent 16 months in Cameroon, living in a village fringing the Dja faunal reserve with no electricity or tap water.
He kept in touch with his supervisors and family via satellite phone charged by solar panels, and drank water from the river that was sometimes brown. No stomach problems resulted, but Dr Peh said with a laugh: "It was very tough, I don't think I can do it again."
In the reserve, a World Heritage site, he investigated and compared the ecosystem functioning — such as the growth rate of trees and the amount of carbon stored — of two types of forest, one dominated by a single tree species and another that was mixed forest. The research continues, and Dr Peh said the stint in Cameroon taught him the importance of the forest on local people's livelihoods, and not to forget the needs of locals when conserving an area.
Next July and August, he will be in Brazil establishing plots of land to study the impact of slash-and-burn techniques on forest regeneration in the Amazon. Trips to Sumatra and Mexico to visit his PhD students doing field work are also on the cards.
Dr Peh, 43, currently a lecturer on a research career track at the University of Southampton, counts travelling and applying knowledge of ecology in conservation science as perks of the job. South-east Asian forests "are pretty special".
"They're the tallest and, of course, when I work in the forest, I get in touch with the local traditions and customs and food," he said. "South-east Asian forests harbour many beautiful birds that I can identify by their calls. Also, I get the opportunity to visit my family in Singapore when working in South-east Asia."
BRING ON THE FUN AND GAMES
Similarly based in the United Kingdom and helping to educate a new generation of conservationists is Dr Cedric Tan. A postdoctoral researcher at Oxford University's Wildlife Conservation Research Unit (WildCRU), Dr Tan's work is in innovative teaching and outreach, with associated research on clouded leopards.
He received his PhD in zoology, studying an aspect of the sexual behaviour of the red jungle fowl and fruit fly, from the same university.
Dr Tan, 32, was valedictorian in his NUS life sciences cohort in 2009, and had applied for scholarships to further his studies. The gist of replies he received was: "Unfortunately we don't have a place for you in the future, in Singapore or NUS."
Said Dr Tan: "I feel a bit disappointed because that's how Singapore is, but I understand, given (our small land area), people passionate about conservation … just have to go overseas."
His parents, a broker and a human resource administrator in their late 50s, supported his studies at Oxford because it was a well-known university, but had harboured hopes of a career in biomedical sciences for him.
In recent years, Dr Tan has carved a niche in innovative teaching and educational games development.
It all started in the second year of his PhD, when Dr Tan was assigned to teach in small-group tutorials. He taught statistics and, at first, used the "traditional method" of assigning essays, and marking and discussing them in class.
"Looking at my students when we discussed, firstly, it was difficult to elicit questioning; secondly, it's difficult to know whether they had understood. Nodding doesn't necessarily mean you've understood," he said.
He created his first game to help students revise what they had learnt. With encouraging response, a second game on evolution followed. These days, the games have grown in sophistication. Players could take on the roles of predator or prey, for instance, or work together as a class to make collective decisions to save the environment or animals in the face of an external force.
"Conservation is about cause and effect, and such games are about cause and effect," he said.
Games can get the players to think about issues, such as forest management, from different perspectives — that of government official, the urban community, the rural community and conservation biologist, for example. "Even though they might be conservation biologists and they want to win, they have to (first) argue and debate controversial issues."
Dr Tan said he initially faced scepticism from colleagues who asked if the students were actually learning anything from the fun and games. This has spurred him to conduct research to show his methods are effective, and he aims to publish his findings in a conservation journal.
Other opportunities have come knocking: Late last year, Dr Tan developed a board game for the Roundtable on Sustainable Palm Oil, targeted at encouraging smallholders to undergo sustainability certification.
For the past two years, he has also conducted a wildlife conservation course using innovative teaching methods at the University of Nottingham (Malaysia Campus). His future options include staying in academia, staying with Oxford, returning to Singapore and switching to games design. All will centre on conservation education, he said.
'CONSERVATION TRANSCENDS BORDERS'
Needless to say, conservation is no child's play. There are ups and downs, and conservationists can get jaded, said Dr Clements. "You see animal deaths and it gets you frustrated; you wonder if you're doing enough. But I think working with the wildlife department (of Malaysia) gives us hope, because at the end of the day, they're the best people to (help) minimise poaching," he said.
A 15,000ha area near Kenyir Lake, in Terengganu, was gazetted as a wildlife sanctuary in June, and Dr Clements said his team would continue lobbying for better protection of tigers and their habitats.
With only 300 Malayan tigers left in the wild, the critically endangered species needs all the help it can get, said Dr Kae Kawanishi, general manager of the Malaysian Conservation Alliance for Tigers.
Dr Mark Rayan Darmaraj, WWF-Malaysia's Tiger Landscape Lead, said tigers are on the brink of extinction in Malaysia. NGOs need to spread themselves across three priority sites — the Belum-Temengor, Taman Negara and Endau-Rompin forest complexes — and focus on one site, he said. Tiger conservation efforts require a huge amount of manpower, funding and resources, which are often just enough to cover one site, he said.
"Rimba plays an important role in carrying out work in the Taman Negara landscape in collaboration with the Department of Wildlife and National Parks of Malaysia. The significance of the work would ultimately depend on how tigers are faring in these forests," said Dr Darmaraj, who has known Dr Clements since 2007. "Successful tiger conservation efforts take time to transpire, hence for Rimba it seems that efforts are underway and can be expected to culminate in tiger recovery at its core sites over the next few years."
The experts say conservation is ultimately an issue that transcends national boundaries. Nationality has "absolutely no relevance in conservation research", and people should do what they are passionate about, said Assoc Prof Koh.
Indeed, Dr Tan's work, for example, has not gone unnoticed by those in Singapore. Mandai Park Holdings, which is developing new wildlife attractions near the zoo, contacted him recently to present his research on Singapore tigers in the past, clouded leopards in Malaysia and his teaching research. In a subsequent meeting, they discussed ideas on how to better engage the visitors at the zoo for the new attraction, he said.
Dr Tan said: "I'm largely driven by the belief that it's ethical and responsible as a race to take care of the environment, since it provides us with what we need, and the diversity that we have (took) millions of years to come by."