A mixed report card for Smart Nation initiatives
SINGAPORE — Three years ago, President Tony Tan laid out the Government's plans to steer Singapore towards becoming a Smart Nation. How much progress have we made since then?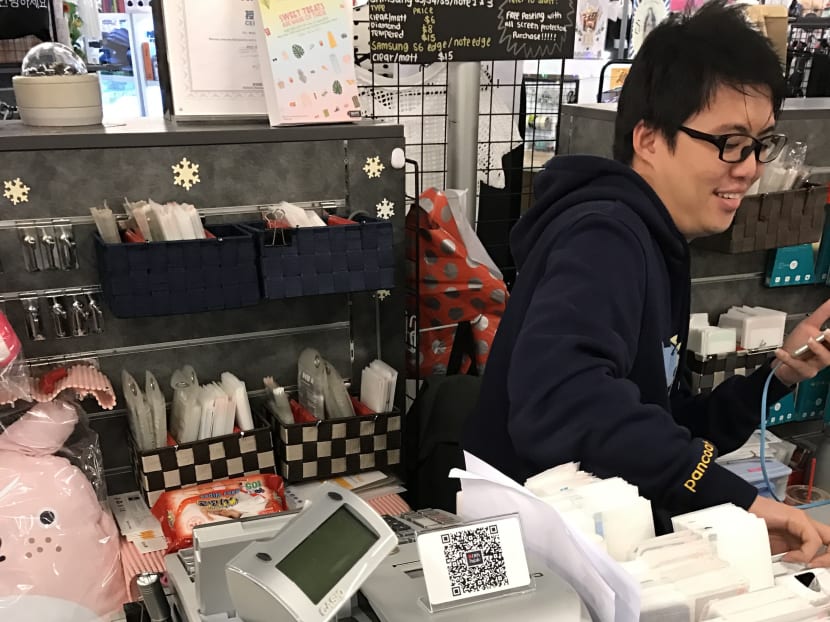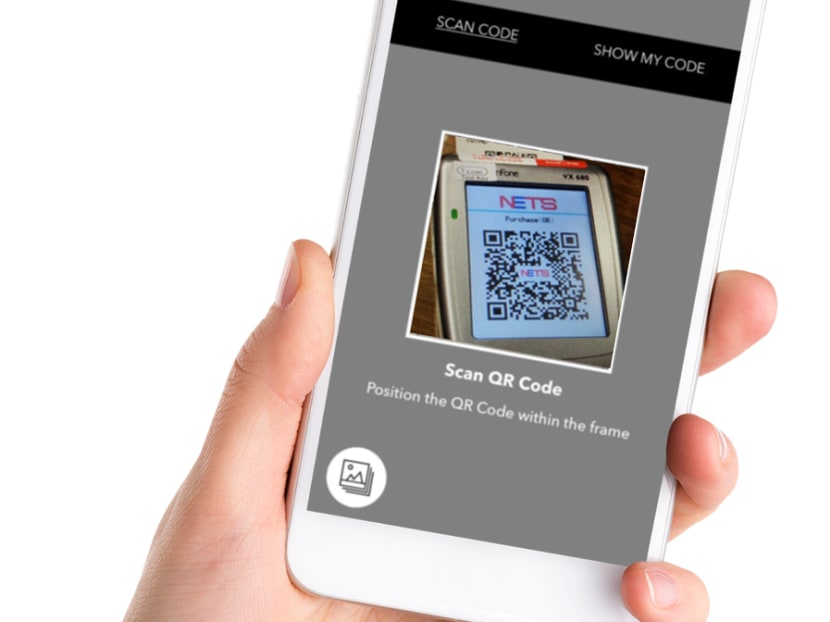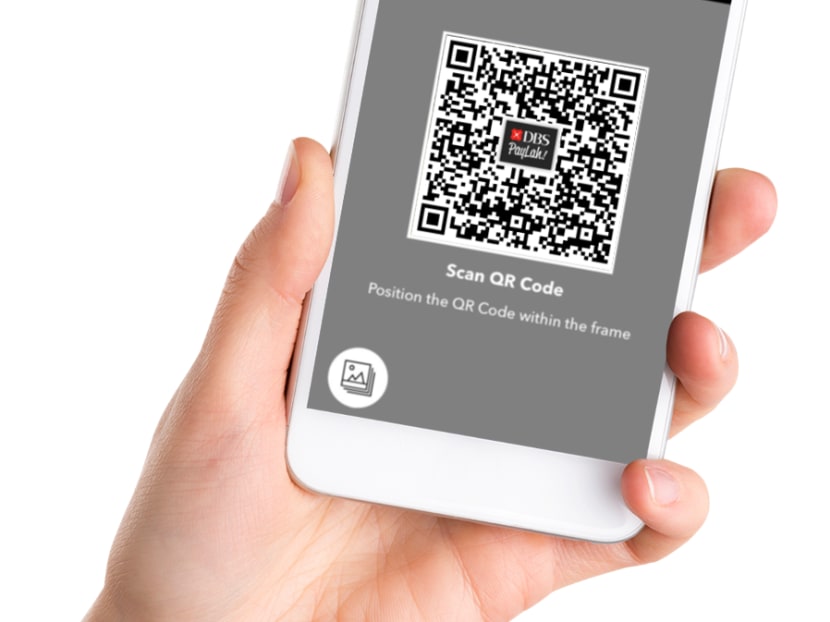 SINGAPORE — The Republic's ambition to become the world's first Smart Nation was first mooted in May 2014, when President Tony Tan laid out the Government's plans in his address to Parliament. "We will make Singapore a Smart Nation: Enabling safer, cleaner and greener urban living, more transport options, better care for the elderly at home; more responsive public services and more opportunities for citizen engagement," said Dr Tan, as he noted the rising demands on amenities, infrastructure and resources as the Republic develops.
About a month later, trials to collect and analyse data from everyday situations were announced in the Jurong Lake District, which was identified as a live test-bed. A Smart Nation Programme Office - headed by Cabinet Minister Vivian Balakrishnan - was subsequently set up under the Prime Minister's Office (PMO). Last month, the Government announced a reorganisation of various agencies under the PMO - overseen by a Ministerial Committee chaired by Deputy Prime Minister Teo Chee Hean - to speed up progress on nationwide digital projects launched under the Smart Nation drive.
Over the past three years, numerous initiatives involving both the public and private sectors have gotten off the ground. TODAY looks at the progress in the areas of electronic payments, healthcare, transport and government services,
E-PAYMENTS
A lack of interoperability, with too many incompatible electronic payment services being offered in a fragmented landscape, has been hampering what could have been greater adoption of such services.
In the last few years, a myriad of options for consumers has emerged: Apple Pay, Android Pay, Samsung Pay, mobile wallets such as DBS PayLah!, and credit card contactless payments, just to name a few.
Trials have also been conducted at hawker centres to promote the use of e-payment. However, these have failed to take off, with hawkers citing the hassle of placing terminals at their stalls, among other reasons.
A KPMG paper - which was commissioned by the Monetary Authority of Singapore (MAS) last year - found that despite the move towards new payment methods, more than 70 per cent of businesses surveyed said there were simply too many new options to deal with as a business, with different fees incurred for each.
The inconsistency among businesses in terms of acceptance of payment options meant that consumers still have to use cash for many transactions.
The paper highlighted the problem of a lack of a centralised body responsible for coordinating improvements in the payments landscape. This has led to excess infrastructure and limited adoption of more efficient payment methods by both consumers and businesses alike.
To that end, the MAS has proposed to set up a National Payments Council to coordinate efforts such as promoting interoperability and adopting common standards, and bring industry players together.
By the middle of this year, more interoperability will be achieved as the Central Addressing Scheme is expected to be launched, which will allow people to transfer money to each other using just their mobile numbers regardless of which bank they are with.
In his speech during the Committee of Supply debate last month, Dr Balakrishnan stressed that interoperability was the way forward for e-payment services. Apart from the Central Addressing Scheme, he also pointed to unified point of sales terminals which can read a range of payment technologies.
TRANSPORT
The explosive growth of ride sharing services such as Uber and Grab - which entered the Singapore market in 2013 and 2014, respectively - has jumpstarted the country's smart transport eco-system, with locally developed on-demand mobility services quickly following the lead.
For instance, in 2015, the Government launched Beeline, an on-demand service that matches commuters and private bus operators. It also offers routes based on suggestions by users, so long as a minimum number of riders commits to a particular route. Within a year, a homegrown start-up created Swat, an on-demand ride-sharing mobile application charging commuters a flat S$5 fee for their journeys. Like Beeline, Swat - which has declared its ambition to give Uber and Grab a run for their money - also uses commuter data to identify commuting patterns in order to generate the most efficient routes.
In a nod to the intense competition, which has led to constant disruption and innovation as players seek to outdo one another, Grab recently launched its own on-demand shuttle bus service, powered by data from the Beeline platform.
There could be spillover effects on the public transportation system too. During the Ministry of Transport Committee of Supply debate last month, Second Minister for Transport Ng Chee Meng said the algorithm behind Swat "could potentially transform how bus services are operated in the future, including public bus services in areas where there is low ridership or during low-demand hours".
The authorities will also be tapping on big data to respond to a surge in commuters during emergencies such as train disruptions. For instance, if there is a massive train delay, the direction of escalators can be changed and extra buses activated earlier based on data analytics.
New technologies, such as autonomous vehicles, have also been gathering steam. Trials for self-driving cars began at one-north in 2015 and four organisations are currently testing the vehicles there. Efforts to develop self-driving buses are underway as well.
Earlier this week, the Land Transport Authority (LTA) and ST Engineering's land systems arm ST Kinetics inked an agreement to launch a three-and-a-half-year autonomous vehicle (AV) trial, which could pave the way for driverless buses to ferry passengers along fixed routes in housing estates based on selected feeder and trunk bus services.
Another key development will be the roll out of the next generation Electronic Road Pricing system from 2020. It will rely on satellite navigation technology instead of physical gantries, and pave the way for distance-based road pricing. The new system also throws up the possibilities of replacing parking coupons and allowing motorists to get real-time traffic information on an interactive computer installed in vehicles.
HEALTHCARE
Earlier this week, Singapore took a big step forward in its Smart Nation vision for healthcare, when a national platform for telemedicine was launched. This
allows restructured hospitals and other healthcare institutions as well as possibly general practitioners in the future, to offer consultations remotely.
By the middle of this year, six public healthcare institutions - KK Women's and Children's Hospital, Singapore General Hospital, Tan Tock Seng Hospital, National University Hospital, the National University Cancer Institute and the Institute of Mental Health - will offer the service for patients with certain conditions.
Integrated Health Information Systems (IHiS), the IT arm of the Ministry of Health (MOH), told TODAY this week that it is looking to also roll out the service to primary care practitioners, polyclinics, and private sector players. Healthcare providers will have to be granted access by IHiS and pay a fee to use the platform.
The initiative came more than a decade after hospitals here started experimenting with the technology. Industry players cited several challenges including cost effectiveness. New workflows would also have to be created to manage the workload of medical staff, while patients have to be educated on the proper use of telehealth.
Based on studies in other countries, the MOH believes the new platform will improve access to healthcare, especially for the elderly and patients with mobility issues, reduce travel time and time spent waiting at clinics, as well as shave medical costs.
However, Associate Professor James Yip, group chief medical information officer at the National University Health System (NUHS), said that cost could be a concern for patients in some cases. He started a trial for a telehealth programme at NUHS in 2014, to monitor patients with hypertension, diabetes and heart failure. After it concluded, NUHS offered telehealth as a permanent service for its chronic patients. Subsidised and private patients are charged S$90 and S$180 per month, respectively. "Are patients willing to pay? There's a cost to this, we have equipment, software, nurses and doctors monitoring the patients," Prof Yip said. On top of that, certain healthcare professionals, such as general practitioners (GPs) might not buy into such initiatives, as they may earn more from face to face consultations, he said. Noting the additional demands on manpower, which is already stretched in hospitals, Prof Yip stressed the need for proper workflows to be in place. "If results are being sent to our staff every day to look at, then fatigue will occur," he said. "So (at NUHS) we have figured out a work flow, where nurses look at (the results) and tell the doctors only when there's a problem."
He added: "The technology is there, but the workflow isn't yet there."
Mr Bruce Liang, chief information officer at the MOH, told TODAY that workflows have been worked out for certain scenarios. He noted that one of the biggest issues would be non-compliance, where patients do not monitor their symptoms closely enough. That is when "tele-nagging" comes in, he quipped.
Associate Professor Low Cheng Ooi, chief medical informatics officer at the MOH, added: "Initially, there was a lot of learning. We needed time to calibrate what is acceptable, when do we really need to intervene, or not." Trials for the new national telehealth platform started about a year ago.
Citing the potential benefits, Assoc Prof Low said: "It brings about more convenience, increases productivity, and it also aligns with the ministry's philosophy of moving care from hospital to home. We have to ensure patient acceptance. It's not a rush to push technology, but really about getting people on board. We have to get this right."
GOVERNMENT SERVICES
Launched in March 2003, national authentication system SingPass has been plagued by security issues in recent years, including an incident in 2014 where 1,560 user accounts were breached. Last year, a man was sentenced to five years and two months' jail for "harvesting" the login credentials of 293 SingPass users - between January and May 2011 - and selling their personal data to a syndicate, which used these to help Chinese nationals enter Singapore under false pretences.
In 2015, an additional layer of security was rolled out for SingPass, with a two-step method of identity verification for users conducting sensitive transactions online.
Plans are underway for a new national digital identification system. Describing the current Singpass system as "not good enough", Dr Balakrishnan told Parliament last month that the new system would have to include biometric elements to enable encryption, and it would have to be made available to the private sector to tap on it as well. The Government Technology Agency of Singapore (GovTech) is exploring the different forms which the digital ID system could take, including a software-based security token.
In February, Prime Minister Lee Hsien Loong stressed the need for a secure digital ID system in a dialogue with innovators and disrupters. He held up the example of Estonia's national digital ID system which allows citizens to perform a wide variety of functions, from accessing their healthcare information to voting online.
Experts TODAY spoke with noted that Singapore, as a digitally advanced country, has been a first mover in adopting technology and this ironically may have set it back to some extent when it comes to implementing new systems. Countries such as Estonia may not have any legacy systems and could quickly implement the latest technologies, they said.
Mr Gerald Wang, head of government and education at research firm IDC, said: "(Singapore has) been doing e-government for the last 30 years, there are a lot of legacy, policies and IT systems already in place. So, Estonia has been able to leapfrog all of this."
Dr Calvin Chan, an e-government expert, reiterated that it was harder for first movers to adopt new technologies in a short span of time. "This may be due to the fiscal timeframe set to ensure ROI (return on investment) from such technological investment, it may also be due to organisation cultural resistance to embracing new technologies as people (including customers) have grown accustomed to the legacy system," said Dr Chan, who is the director of the Office of Graduate Studies at the Singapore University of Social Sciences.
Nevertheless, strides have been made in other areas of "smart" governance: For example, the OneService mobile app was jointly developed by the Municipal Services Offices and GovTech to allow the public to give feedback on municipal issues, The MyInfo service was also introduced, where online government forms can be filled up automatically by citizens with data pulled from various public agencies.
GovTech is also developing a nationwide sensor network - the backbone of the Smart Nation initiative - which will have common infrastructure and services such as video and data analytics capabilities, and a data sharing gateway. The data collected is expected to support urban planning and incident response, among other needs, GovTech said.
In the first phase, GovTech has deployed closed circuit television cameras in public areas, as well as environmental sensors and connectivity infrastructure in places such as Orchard Road, the Civic District, and Yuhua. It also plans to embark on a trial for a wireless sensor network using the LTA's smart lighting system on the roads. If successful, this means that the sensor network would be able to collect different types of data – mainly environmental data including temperature and humidity – via the system.