The Big Read: New laws could bring relief, but condo residents' apathy a bigger problem
SINGAPORE — For years, horror tales abound in condominiums across the island: Illogical and draconian by-laws passed by high-handed management committees, and proxy wars waged by owners who try and garner hundreds of votes to push their agenda.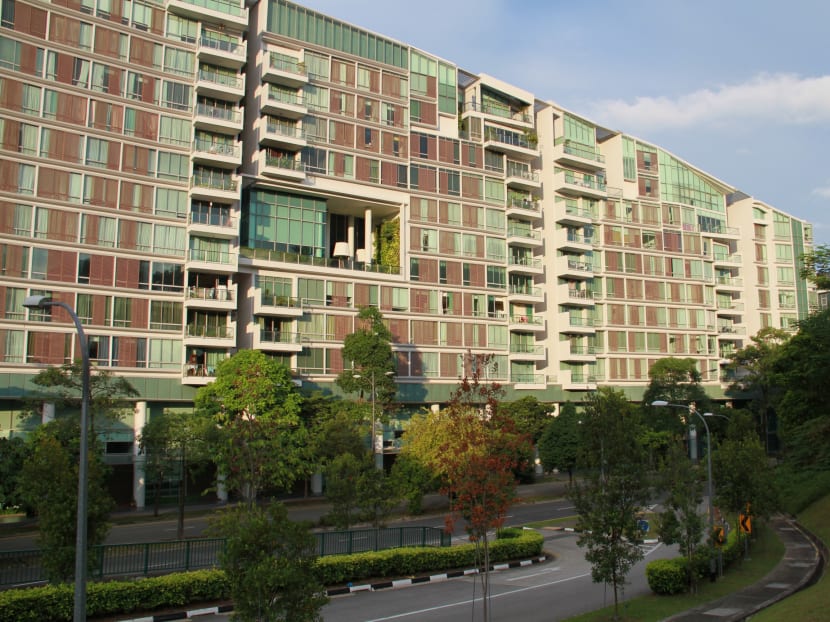 SINGAPORE — For years, horror tales abound in condominiums across the island: Illogical and draconian by-laws passed by high-handed management committees, and proxy wars waged by owners who try and garner hundreds of votes to push their agenda.
Which was why the first-ever set of legislative changes to the Building Maintenance and Strata Management Act introduced in Parliament earlier this month — after the authorities had canvassed views for five years — was greeted with relief all round. The amendments to the Act, which was enacted in 2005, are aimed at enhancing transparency and governance, and giving owners more leeway to decide what is in their best interest, especially where safety is concerned.
Residents say they have to put up with an assortment of outrageous by-laws, ranging from heavy penalties — running as high as S$500 — for replacing their parking decal and hefty wheel clamp release fees, to the banning of safety grilles for not keeping with the condominium's appearance.
Their hope is that the change would get to the heart of a truism of living in strata-titled properties: Power concentrated in the hands of a few, and how that power is derived — through proxies.
Among the most significant changes proposed to the Act is a cap on the total number of proxy votes one can hold at annual general meetings, where various resolutions — including new by-laws — are put up for voting, usually by members of the management council.
If passed, gone will be the days where a handful of residents can bulldoze their agenda through, simply by convincing neighbours who do not intend to show up for the meeting to hand over their voting rights. At the most, one can only be appointed as the proxy holder for 2 per cent of the total number of strata lots in the development, or two lots, whichever is higher.
Yet, as several residents whom TODAY spoke to acknowledged, a big part of the problem is how many people see fit to adopt a hands-off policy and instead sign over proxies, despite knowing full well that their lives would be keenly affected by the decisions of the management committees — commonly known as Management Corporation Strata Title, or MCSTs.
Nevertheless, some residents have come to the realisation that they need to take ownership and be involved.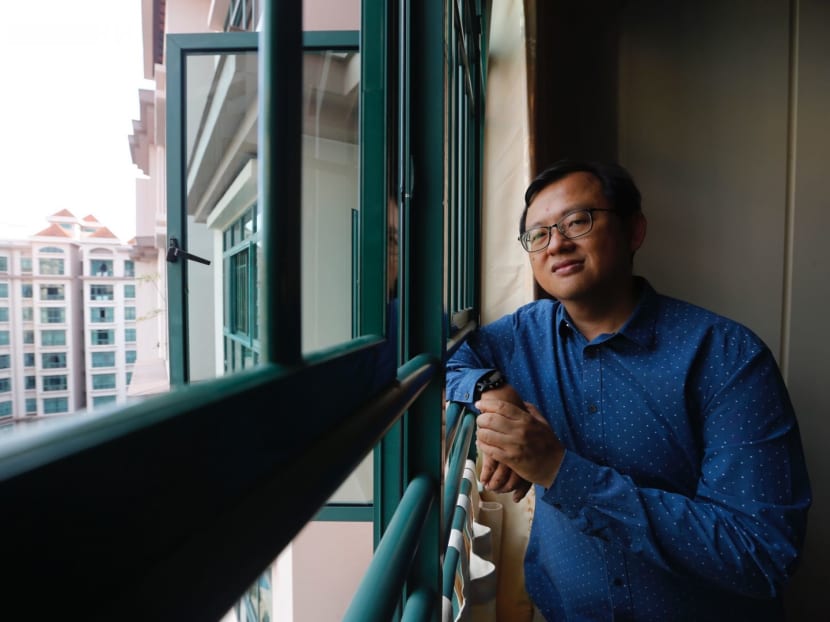 Take Mr Oo Gin Lee, for example. When he first moved into a condominium along Upper Bukit Timah Road, he was a typical resident who would rather mind his own business than get involved with managing the property.
But he soon found himself having to put up with measures such as a S$500 fee for residents seeking to replace their parking decal. The fee was increased from a "negligible" amount by the condominium's previous management council to prevent residents from passing the decals to, say, their relatives, Mr Oo said.
"The high-handed management style did not sit well with the residents. Many were complaining," said Mr Oo, 48, a public relations consultant.
Fed up with the situation, he and five other greenhorns in management council matters ran for election and have been taking care of the condominium since August last year. At the condominium's annual general meeting (AGM) scheduled for next week, Mr Oo, who is secretary of the management council, aims to repeal the S$500 fee.
CONDO WOES
By-laws relating to vehicle parking and wheel-clamp penalties are often the subject of ugly spats among residents and management councils.
At Blossom Residences in Bukit Panjang, some residents were in favour of raising wheel-clamp fees from S$100 to S$300 at the most recent annual general meeting in May, but the resolution was voted down.
On the other end of the spectrum are situations like that in the condominium Mr Oo lives in, with what he described as "draconian" measures to prevent abuse of parking in the estate.
In a similar vein, Merawoods at Hillview Avenue has been described as a "parking nightmare" by residents in posts on an online property forum between 2012 and 2014, with some describing the management council as "inflexible, unforgiving and mercenary" in its "swift clamping" of unauthorised cars.
"Once your car (wheel) is clamped, no amount of logical (reasoning) will make them change their minds ... In this tiny area, they are no doubt arrogant kings and (queens) and have absolute power over all residents," a Mr Yee Teck Wong wrote in a post in June 2014.
Safety fixtures such as window or door grilles have also sparked tussles, with management bodies in many estates banning residents from installing them for fear that the look of the building may be ruined.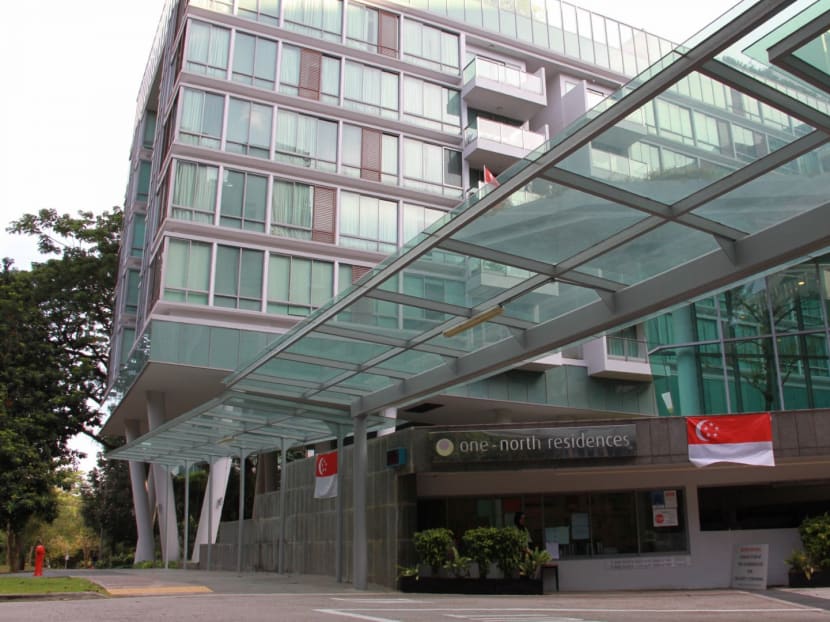 In January 2015, the Strata Titles Board ruled in favour of a family who was twice refused permission to put up grilles at the balcony of their 13th-floor unit in One North Residence, noting that "children's safety must be paramount even if the grilles may affect the appearance of the building".
In the recent legislative changes tabled in Parliament, the power to prevent the installation of safety features has been taken away from management councils. Should a disagreement still arise, owners can seek help from the Strata Titles Board.
Over at 19 Shelford off Adam Road, Mr Zou Xiong has been embroiled in a year-long spat with the estate's management council over the installation of safety grilles on the balcony of his 4th-floor penthouse.
The management council would not give its approval to the father of a five-year-old boy and three-year-old girl, saying the grilles were not in keeping with the appearance of the development.
Mr Zou, 41, sought help from the Strata Titles Board on the dispute. And he won, with the board ordering the council in March to let Mr Zou install the grilles within two months.
Yet the grilles are still not up, because the management council wanted Mr Zou to "indemnify (the entire estate) against any waterproofing leakages, damages, costs, third party claims and all liabilities (that) arise during the course of and consequential to the (installation) works".
"They wanted us to be responsible for the whole estate. I felt it was very unfair to us," said Mr Zou, an engineer.
Some residents living at a unit on the ground floor of a development in Tampines hope the legislative changes, if they come to pass, would help settle a row they have been caught in with their neighbours upstairs.
To guard against "killer litter", the 26 households on the ground floor units want to install shelters at their patio. They came up with guidelines to standardise designs, then got the approval from the authorities and managing agent.
But their plan has still incurred the wrath of some residents on the second floor, who complained that such external fittings would block their view. They also asked who would be responsible for maintaining the structures.
In its effort to placate the complainants, the managing agent got the owners of ground units to adhere to a raft of conditions belatedly.
Said an affected resident, who wanted to remain anonymous: "It is good that the Government is making changes to prioritise safety, but it is as important for there to be clarity as to how these guidelines should be enforced, and who — which authority — enforces them."
Presently, it is not rare to see a handful of proxy holders dominate decisions at meetings, said lawyer Toh Kok Seng, who has represented management corporations, managing agents and subsidiary proprietors in various strata disputes.
"In many MCSTs, a lot of home owners do not show up at AGMs and instead give their votes to proxies ... Sometimes, you see one or two people who have amassed a lot of proxy votes, which are like 'blank cheques' for them," said Mr Toh, a senior partner at Lee & Lee. He added: "In theory, every subsidiary proprietor (property owner) is entitled to request for resolutions to be passed at AGMs, but this does not happen frequently. Usually, it is the council that will propose (these resolutions)."
But with attendance at AGMs notoriously poor, the proposed cap on the total number of proxy votes one can hold could mean nothing ever gets done.
Mr Teo Poh Siang, 55, director of estate management agency Wisely 98, cited a case where a motion tabled to upgrade the air-conditioning system did not receive the requisite votes. An extraordinary general meeting was convened and with the help of council members who sought proxy votes, the motion was eventually passed.
"In the absence of those proxy votes, we may not obtain the necessary support to have the motion passed to have the aircon replaced. The occupants would continue to suffer from poor air-conditioning," Mr Teo pointed out.
'INCOMPETENT' MANAGING AGENTS
While management councils wield the power in deciding how to run estates, the work falls on managing agents, who are contractors, typically engaged on yearly contracts. As council members are typically volunteers, the actual day-to-day management of the estate is delegated to the managing agents, which include implementing by-laws, handling residents' queries, ensuring proper accounting of funds, and organising AGMs.
Their services are paid for from the maintenance fees property owners pay, usually quarterly.
One of the changes initially suggested for the Building Maintenance and Strata Management Act was to remove the need for managing agents to be reviewed annually. But following concerns that managing agents could become "complacent and ... not be on their toes", the amendment was dropped.
Some residents TODAY spoke to were glad for it, noting that the state of their living environment hinges largely on the competence of managing agents.
Residents at the estate in Tampines squabbling over the shelters at the patios, for instance, felt that the spat could have been averted.
"The managing agent was not very clear with what the rules were, and kept flip-flopping in their stance, causing unnecessary conflict and animosity between residents," said a resident.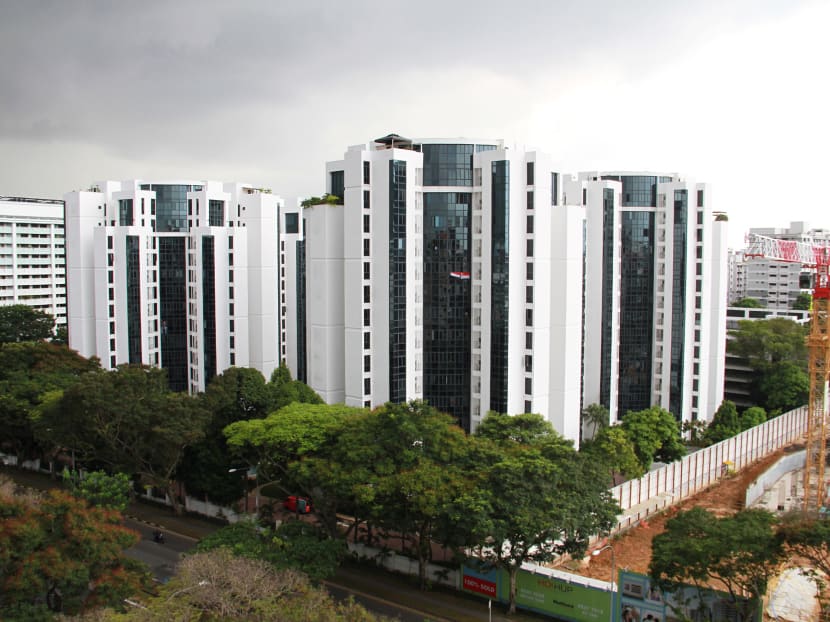 At Regentville in Hougang, former managing agent Newman and Goh was replaced after residents lamented that security officers were "overzealous in carrying out wheel clamping, (thus) creating a hostile living environment", according to meeting minutes.
Some S$12,000 in wheel-clamp fees was reclaimed by the condominium's council and refunded to residents who had a "valid cause for violating the parking rules", the minutes of an AGM on July 29 showed.
At Clover By The Park, a condominium right next to Bishan-Ang Mo Kio Park, a former managing agent erroneously approved a resident's application to install floor-to-ceiling glass windows at his balcony even though this was in breach of the estate's by-law, resulting in the management council taking the resident to court. Although it won the case, the council's legal fees ran up to tens of thousands — which other homeowners had to fork out money to cover.
To close the loop on tightening management of MCSTs, Mr Ken Sun, chief executive of estate management firm Aces Assets Management, suggested a licensing framework where management councils may weed out "make-do cowboy outfits" or managing agents that get by in the industry because of their cheap pricing.
His firm had taken over estates that were unable to hold AGMs because their financial accounts have not been finalised.
"Many of (these managing agents) outsource accounting to freelancers, whose reliability is questionable ... In one case, we had to back-track all the 'in and out' payments for the entire year to draw up the accounts and close the books," he said. "Retrieval of past cheques is expensive ... Eventually, the costs of recovery exceeded the 'savings' from engaging a cheaper managing agent."
'WE NEED A SHERIFF'
Current laws and proposed amendments also do not guard against disputes between residents and developers, especially in the first year after the estate obtains its Temporary Occupation Permit.
Under the law, the developer acts as the management council during this period.
Some residents who are upset with the way things are handled at this time said they have nobody to turn to.
The proposed amendments will widen the powers of the Commissioner of Buildings to appoint an independent official to manage the estate during an "emergency or critical situation", if such an application is supported by home owners comprising at least 20 per cent of the aggregate share value of the total lots in the estate.
While stakeholders consulted by the BCA said this was a "good safeguard", they sought greater clarity on what amounts to an "emergency and critical situation" and how much it will cost to appoint this independent manager.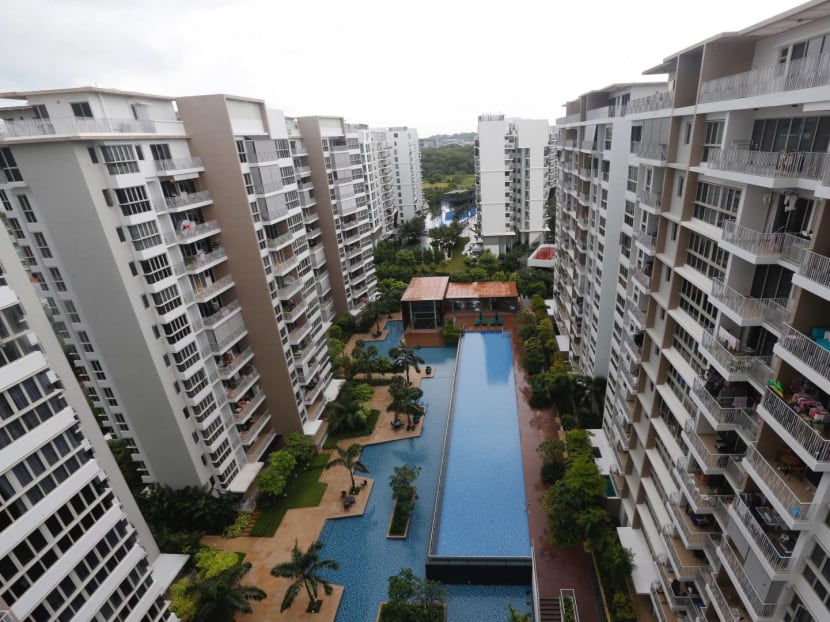 At Sea Esta, for instance, penthouse owners upset with gondola mount points built in their balconies said they have "exhausted their options" seeking help from various authorities, such as the Urban Redevelopment Authority and National Environment Agency, but they have not had any recourse. "Most of them say that because it is a private agreement between the subsidiary proprietors and the developers, the authorities cannot interfere," said resident Gregory Ngoh.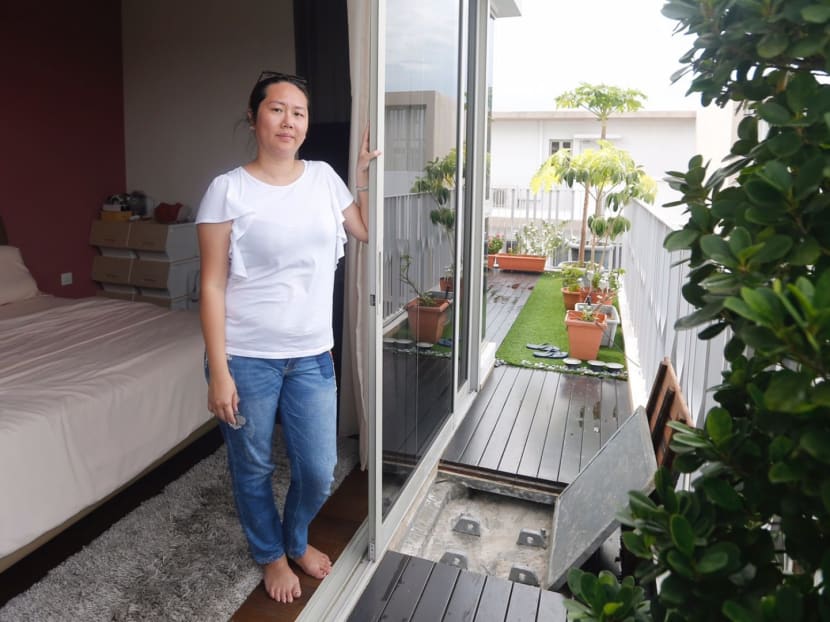 Each penthouse unit has up to eight gondola mount points (measuring 0.5m by 0.5m) in their balconies and terrace areas, and some residents were concerned that the deployment of gondolas via their balconies may pose safety risk, especially to young children.
Pasir Ris-Punggol GRC MP Zainal Sapari raised the issue in Parliament in February last year, seeking clarification on what recourse home owners have to "request developers to use alternative gondola systems that are not installed at the expense of families' safety". In response, then-Senior Minister of state for National Development Desmond Lee said that the request to alter systems is a "contractual matter (that) home buyers need to settle with the developer and, subsequently, the management (council)".
Apart from safety issues, the mounting points at Sea Esta also lead to accumulation of stagnant water on rainy days. "These are problems the developer 'gave' us," Mr Ngoh said. A group of 14 penthouse owners plan to write to the newly-formed management council, suggesting an alternative arrangement for deploying gondolas, he added.
With the power equation tilted in favour of the developers, some want more help from the authorities. "We feel like we are stuck in no man's land. There is no sheriff in town we can turn to," said Mr Shawn Lee, 40, who stays in a condominium in Tampines.
While the impending legislative changes would go some way to ease their headaches, the residents whom TODAY interviewed believe that more needs to be done to fix the MCST system.
Few can argue with the premise of having condo residents elect representatives from among themselves to take care of matters relating to property. But as the litany of issues faced by these residents show, disputes and clashes are inevitable. But sometimes residents may not need a "sheriff in town" when they can resolve the situations themselves. The problem is getting enough people to go beyond complaining, and actually doing something about the issues.
Mr Oo noted that a "small fraction" of residents attend the AGMs at his condominium. What more when it comes to assuming responsibilities on the council, he said.
Nevertheless, he pointed out that it is no easy task. One has to be "fairly well-versed in many disciplines from fire safety to landscaping", he noted.
"Before I joined the council, I did not know there was so much involved ... The residents may talk a lot, but who wants to serve? Nobody wants to serve on the council because it is a thankless job," he said.