The Big Read: With new NMPs on the horizon, former members praise scheme — but suggest several tweaks
SINGAPORE — In the shake-up of the Republic's political system announced by Prime Minister Lee Hsien Loong last month, one facet of the system was left intact: The Nominated Member of Parliament (NMP) scheme.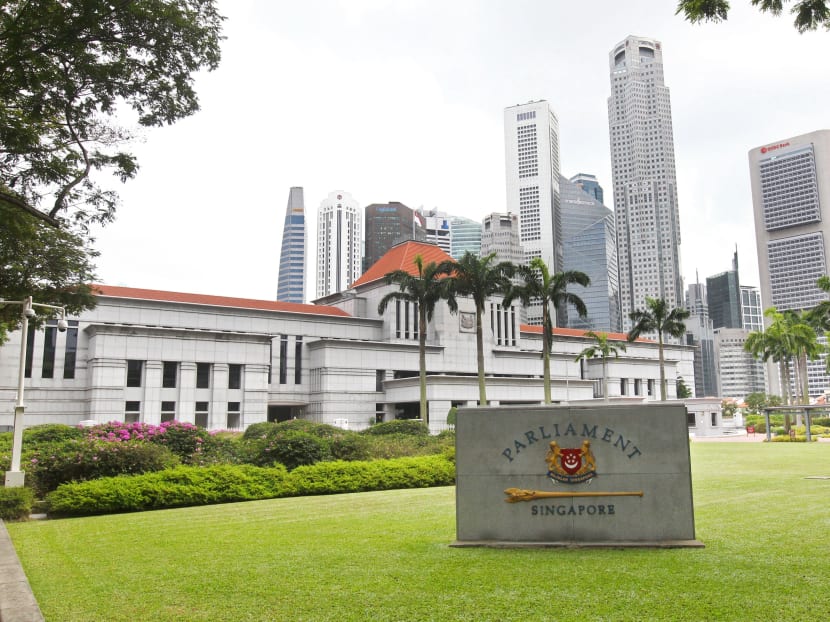 SINGAPORE — In the shake-up of the Republic's political system announced by Prime Minister Lee Hsien Loong last month, one facet of the system was left intact: The Nominated Member of Parliament (NMP) scheme.
Established in 1990 to infuse a diversity of voices into Parliament, the NMP scheme will continue unchanged, as Mr Lee rang the changes for the Non-Constituency Member of Parliament (NCMP) scheme and the Elected Presidency.
Since the start of the month, names of NMP hopefuls have been put forward ahead of Tuesday's deadline — for a shot at getting a seat in the House as part of the latest cohort of NMPs, the 13th since the scheme began.
As the scheme passes the quarter of a century mark, most former NMPs and political observers whom TODAY interviewed believed the scheme still had a place in the current political landscape, especially as it becomes increasingly polarised.
However, there is plenty of room for the scheme to go further, they noted. For one, the selection process for NMPs could be made more transparent. Currently, NMP nominations come under the consideration of an eight-member Special Select Committee, which puts forward nominees for appointment by the President.
The committee, chaired by Speaker of Parliament Halimah Yacob, comprises seven other MPs: Six from the ruling People's Action Party (PAP) and one opposition member.
For greater transparency, observers said the minutes of the committee's discussions should be made public, as should the breakdown of the committee members' votes by party affiliation. Also suggested are tweaks to the composition of the Special Select Committee — including bringing on board non-partisan former NMPs — and having selection fall under the purview of an external body rather than Parliament.
The criteria used to evaluate NMPs should also be more specific. "Up till today, (the selection process) is still very much a black box. People don't know on what basis NMPs have been selected," said former NMP (2009-11) Viswa Sadasivan, chief executive of strategic and crisis communications consultancy Strategic Moves.
The practice of getting functional groups — including the labour movement, and business and industry — to put forward nominees for the posts was also called into question by observers.
Law academic Walter Woon, a former NMP (1992-1996), went as far as to call the idea of functional groups, which was introduced seven years after the NMP scheme started, a "mistake". It may, for one, restrict NMPs in their ability to articulate views that impinge negatively on the interest group they represent, he said.
Sharing Prof Woon's sentiment, others pointed out that the concept of functional groups might also prevent NMPs from delving into issues outside their functional areas.
The delineation of functional groups has also raised eyebrows: Why the current seven (business and industry; labour; the professions; social service organisations; the civic and people sector; tertiary education institutions; and media, arts and sports organisations), the former NMPs and observers asked. Why not others that arguably deserve to have their concerns heard?
Some functional groups were also observed to be increasingly redundant. For instance, retired MP Inderjit Singh argued that there was no reason to have NMPs representing the labour movement, when there were already many labour MPs in the House.
Notwithstanding its shortcomings, the NMP scheme has served the Republic well, said most of the observers.
Citing the saga over the Workers' Party's management of its town council as an example — Mr Sadasivan described it as "polemics at its worst" —they pointed out that in an increasingly polarised political environment, the ability of NMPs to rise above the cut and thrust of party politics, and articulate independent views uncoloured by political partisanship, makes them a vital presence in the House. They are also well placed to raise issues less likely to be taken up by elected MPs.
"In a partisan Chamber, the national interest falls by the wayside. Neutral MPs who have no political axe to grind can provide an objective view, uncoloured by the need to placate political constituencies," said Prof Woon, who stepped down as Attorney-General in 2010. He felt that the great weakness of any two-party system is that the Government can be counted on to oppose whatever the Opposition may propose, and vice versa, even if the proposals make sense.
Singapore Management University (SMU) law don and former NMP (2012-14) Eugene Tan added: "Without the non-partisan input, debates could generate more heat than light, (which) might leave the larger population none the wiser on major issues of the day."
SCHEME 'SERVED ITS PURPOSE'
In 1990, a constitutional amendment was passed to provide for a maximum number of six NMPs serving a term of two years. Seven years later, the cap was raised to nine NMPs. Since 2002, NMPs have been appointed for a term of two-and-a-half years.
Happy with how far the scheme has come, the former NMPs and observers see a greater need for non-partisan views, with parliamentary debates becoming increasingly polarised and divisive.
Agreeing, Assistant Professor Woo Jun Jie from Nanyang Technological University's School of Humanities and Social Sciences said it is a natural state of political development that polities become more widely contested, diverse and polarised.
At no time was this clearer than during the debates in Parliament last year over accounting lapses at the WP-run Aljunied-Hougang-Punggol East Town Council. "If you had effective NMPs, (they) would have been able to help lift the discussion to a non-partisan level and ask some fundamental and philosophical (questions)," said Mr Sadasivan.
However, Hansard records showed that none of the NMPs rose to speak during the debates, which drew a spirited — and often fiery — back-and-forth between PAP and WP MPs.
Ms Kuik Shiao-Yin and Mr Thomas Chua Kee Seng were among the NMPs who had a front-row seat to the debate. Ms Kuik said her lack of knowledge about how town councils are run kept her from contributing. "It didn't feel like I could … add anything significant," the co-founder of The Thought Collective said.
Mr Chua said the lack of NMP contributions on the issue could be due to the fact that "we represent the … respective interest groups, so we thought our focus was based on (the group) we represent". Noting that not all elected MPs weighed in on the debate, Mr Chua, who was nominated by the business and industry functional group, said: "For me … I focused on the business (issues)."
Nevertheless, Assoc Prof Tan stressed that non-partisan views would take on greater importance. And with elected MPs often caught up with "here-and-now" issues, an independent group of MPs is needed, Mr Sadasivan said, "to bring discussions back to things that are of longer-term consequence".
Based on Hansard records, the 12 batches of NMPs so far have collectively risen to speak in Parliament more than 1,400 times since the scheme started. Among other contributions, they have tabled a petition and at least two Bills, as well as spoken on 185 occasions during debates on motions.
Assoc Prof Tan said it was clear that parliamentary debates would be poorer without the NMPs' contributions over the decades. Mr Singh added: "Until we have a greater mix of different parties in Parliament, I feel the NMP scheme can continue."
Agreeing, Associate Professor Bilveer Singh, from the National University of Singapore's department of political science, said NMPs would always have a role "as long as there is PAP hegemony in the political system and the opposition is unable to perform to a level that is acceptable to the electorate".
Offering a contrarian view, Lien Foundation chairman Laurence Lien, who was an NMP from 2012 to 2014, felt the number of NMPs should be reduced, with a view to scrapping the scheme altogether when the political system becomes sufficiently mature.
Valuable alternative views, he said, are increasingly already being aired by MPs from both the PAP and the opposition, who are now more diverse. "Hence, the NMP functional groups are increasingly being represented adequately by elected MPs," he said.
MORE TRANSPARENCY
Currently, the criteria guiding the Special Select Committee in its deliberations over who to recommend for appointment state only that nominees must, among other things, have "rendered distinguished public service" and "distinguished themselves" in their respective fields.
However, how substantive these contributions must be is unclear, said Asst Prof Woo. "There has to be … a quantifiable way of understanding the qualifications (sought)," he said.
Mr Sadasivan revealed that he was selected to be an NMP without going through any interviews. "I got a phone call out of the blue that said that I'm selected … So, it made me wonder, on what basis did I get selected without being interviewed, when every other NMP had to go through an interview," he said. He said the specific qualities and contributions expected of an NMP ought to be made clear. He felt that NMPs must display three essential attributes: Knowledge, clarity of thought and moral courage. Knowledge, be it about a functional area or sociopolitical issues in general, often comes with age, he noted. "So you can't have someone who's … too young, no matter how intelligent," he said. Noting that nominees to the Council of Presidential Advisers (CPA) must be at least 35 years old, he proposed the same minimum age for NMP applicants.
The ability to convey one's ideas with clarity in the House is also pivotal. But of even greater importance is having the moral courage to stand up for issues without being cowed by robust opposition to one's views, he said. "If you're not used to (a robust response), and if you don't have the experience and the knowledge, you'll actually back down," he said.
To improve transparency of the selection process, Asst Prof Woo suggested making public the minutes of the committee's discussions — in its entirety or in an abridged form — to provide insights into why particular nominees were selected and others were not.
In 2013, Assoc Prof Tan had tabled a question in Parliament, asking if the identities of NMP applicants could be made public. In response, then Leader of the House Ng Eng Hen said revealing applicants' names may cause those who are not appointed "discomfort or embarrassment" and may deter good applicants from participating in the scheme.
Speaking to TODAY, Assoc Prof Tan argued that if one fears the embarrassment of not being selected, "then it raises the question of whether such a person should be serving as NMP in the first place".
A breakdown of the Special Select Committee members' votes — by party affiliation, not by name — should also be in the public domain, suggested Prof Woon. He added: "The people can then see whether a particular NMP was chosen only by the ruling party."
The selection process could also involve participation from the electorate, said former NMP (2012-14) Tan Su Shan. The DBS managing director said: "Now with social media and digital connectivity, maybe reaching out to the more politically engaged people and asking for a 'wishlist' of sorts can be helpful."
Former NMPs could also sit on the Select Committee, suggested Prof Woon. Mr Singh went further to propose overhauling the make-up of the selection panel. It could comprise people outside Parliament, such as those on the CPA, he said. "This makes the process more transparent and independent because currently the ruling-party MPs still overwhelmingly dominate the selection committee," he added.
FUNCTIONAL GROUPS — KEEP OR SCRAP?
It was not until 1997 that the first three functional groups — business and industry, the professions and the labour movement — were invited to put up candidates for NMP posts. Three others — social and community service organisations, tertiary education institutions, and media, arts and sports organisations — were introduced in 2002. The seventh, the civic and people sector, was added in 2011.
The idea of functional groups drew mixed views from the observers. Some acknowledged the value in having NMPs represent fields that might otherwise not get an airing in Parliament, such as the arts. "If you have someone representing the arts, and someone who's strong, it actually carries a lot of weight," said Mr Sadasivan.
Nevertheless, several former NMPs and observers said the choice of the functional groups was arbitrary, with some groups represented and others left out. "There will be no end to interest groups asking for representation," Prof Woon said.
Asst Prof Woo felt the functional groups could be broadened to take into account the threat of religious extremism. To this end, he suggested including religious or inter-religious groups. Assoc Prof Tan, however, disagreed with the suggestion. Although religion has made valuable contributions to public discourse, there is no need to go as far as to have people from religious or inter-faith groups in Parliament, he said.
Institute of Policy Studies deputy director of research Gillian Koh said there is already plenty of scope for civil society and religious groups to find appropriate platforms to air their views. "The NMP scheme, while important, isn't the be-all and end-all for issue representation by entities outside of political parties," she said.
There is also the danger of NMPs confining themselves to representing the functional groups that put them up. "They shouldn't be 'one-trick ponies'," said Ms Tan. "They may have been brought in for their domain expertise … but there is no reason for them not to be able to learn about … other relevant topics."
Assoc Prof Tan concurred, pointing out that issues are fleeting and NMPs must have sufficient versatility to make contributions to a wider spectrum of issues.
Dr Kanwaljit Soin, an NMP from 1992 to 1996, noted that NMPs put up by functional groups may not have the same burning desire to present diverse views, compared with those who came in without any backing from the groups. "If you're going to have functional groups, then the quality of candidates will be different," she said.
Functional groups are "a retrograde step" and a "mistake", said Prof Woon. It is far better that each NMP be chosen based on merit, rather than as a representative of a functional group, he added.
Agreeing, Mr Singh said: "We should … leave it open to the best people who are willing to come forward and select those who could bring diversity to the House."
However, Mr Sadasivan was not in favour of abolishing functional groups totally. He suggested having up to half of the NMPs representing functional groups.
Former NMPs and observers were split over whether the maximum number of NMPs should be raised, reduced or kept unchanged.
While there is no magic number, Prof Woon believed it would be a good idea to increase the number of NMPs as the electorate grows, and that number should be pegged to the electorate's size. Ultimately, however, the quality of candidates mattered more than the quantity, observers reiterated.
While the political system — including the NMP and Non-Constituency MP schemes — have in general served the country well, some of the observers said it should not be cast in stone and more drastic changes, including moving to a bicameral system — with two Houses of Parliament — should not be off the table. "This dual-house representation will provide us also with … a system of checks and balances. So the Upper House can be partially elected and partially appointed," Dr Soin said.
Then-First Deputy Prime Minister Goh Chok Tong had spoken about a bicameral system in a November 1989 speech in Parliament, during the second reading of the Constitutional Amendment Bill to introduce the NMP scheme. Such a move would "change drastically the basic structure of our legislature, which consists of a single Chamber", and there was no need to consider such radical changes when the system was sound, Mr Goh said.
Almost three decades on, Dr Soin felt the idea should be revisited. "It is time now to evolve to a different system of representation of diverse views … With changing conditions, we also have to think of how we can make the system better," she said. ADDITIONAL REPORTING BY LOUISA TANG AND CLIFFORD LEE