The Big Read: Once coveted, country clubs fade from Singapore's list of 5Cs
SINGAPORE — Back in the '80s and '90s, a membership at a country club — especially those that feature sprawling golf courses — was much coveted.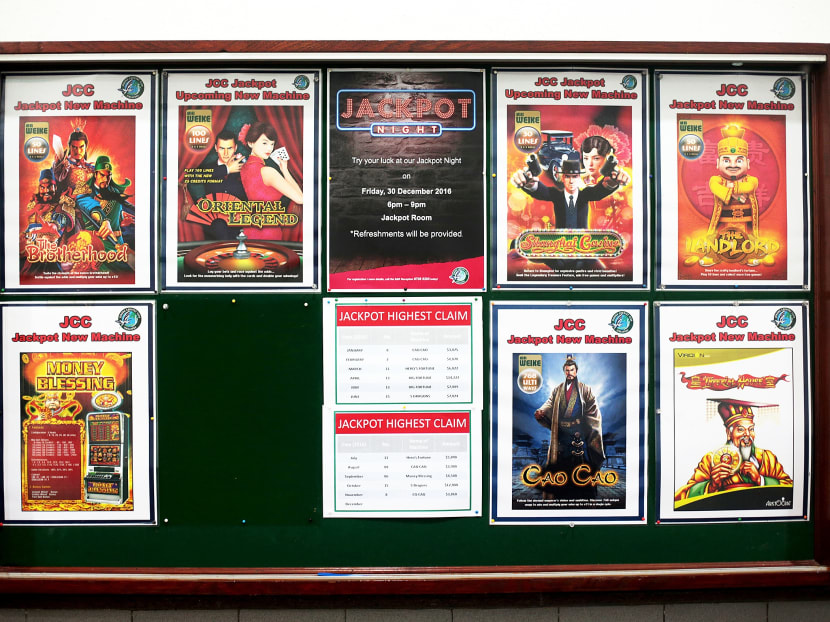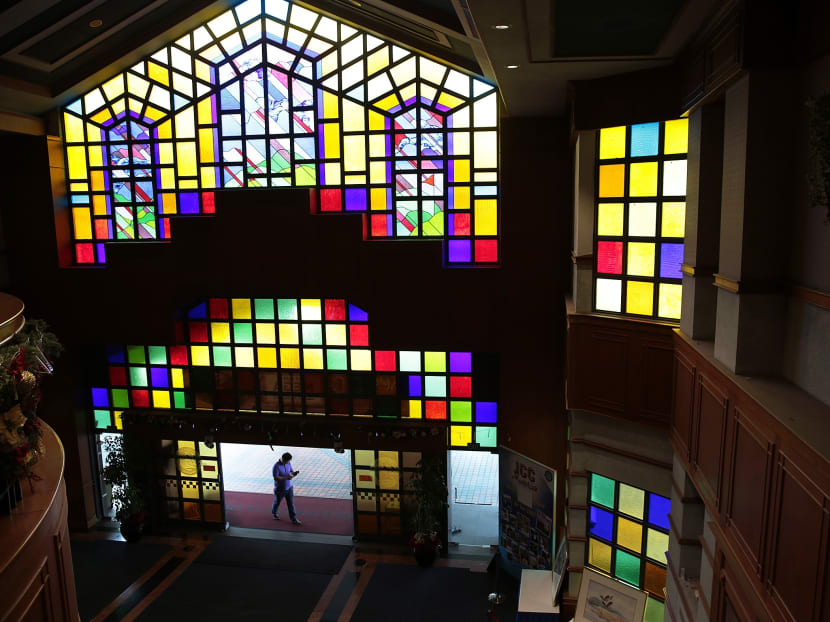 SINGAPORE — Back in the '80s and '90s, a membership at a country club — especially those that feature sprawling golf courses — was much coveted.
After all, it was one of the 5Cs that had made up the Singapore Dream. Apart from having a car, cash, condominium and credit card, the notion of a country club membership as a status symbol took root in Singapore society, and the Government and labour movement stepped in to make country clubs more accessible to the common man, narrowing the divide between the haves and the have-nots.
Boasting an array of amenities including golf courses, swimming pools and tennis courts, the country club had it all during its heyday.
Over time, however, its exclusitivity and appeal as a status symbol crumbled. Ironically, it was the rise of another one of the 5Cs — condominiums — that hastened the demise, and greatly diminished the country's club appeal to the population at large.
"Decades ago, society at large was not so affluent. Being a member of a country club was a very exclusive thing," said Mr Ross Tan, 60, president of Singapore Golf Association (SGA), who has memberships in three clubs. "But now, it seem to have been overtaken by the other C – condominiums, as they too have facilities that are much more accessible to people."
National University of Singapore sociologist Prof Tan Ern Ser added: "For the middle class, access to club facilities (today) isn't so difficult. In a way, country club facilities have become quite passe."
In fact, while having club membership in the past may have conveyed the impression of "having arrived", these days it could be seen as being ostentatious. Prof Tan noted that these days, the rich "do not need club membership to look wealthy". "Indeed, I believe it is more fashionable to look humble when one is rich. Conspicuous display of wealth is (considered) vulgar," he said.
As the appeal of country club memberships as a status symbol diminished, golf courses became the lifeline for many of these clubs, sustaining memberships and revenues. But that is now increasinly under seige.
Interest in the sport has fallen worldwide, including in Singapore. Younger generations bombarded by constant stimuli and having an increasingly short attention span are just not taking to the game anymore.
Fuelled by rising environmental awareness and anti-elitist attitudes held by some sections of society, among other factors, negative public sentiment against country club with golf courses is also mounting: Many cheered the government's recent moves to take back land from the clubs for redevelopment. Wildlife activist Vilma D'Rozario said: "If land is taken away from natural habitats to make a golf course, it is wrong. I don't support the building of huge golf courses because of the amount of land it uses, per number of players that use it. And because of the chemicals used and that it is man made, it is very hard for golf courses to be turned back to natural habitats."
Prof Tan added: "I believe in this age of environmental consciousness, having too many country clubs with large greens is unacceptable, and could be a political liability. Moreover, there are competing demands to enhance liveability and growing new economic sectors."
Some soul searching is in order and the clubs need to re-invent themselves, experts and observers say.
THE RISE AND FALL
Earlier this month, the Government announced that Raffles Country Club (RCC) has become the second club here to have to make way for facilities for the Kuala Lumpur-Singapore High-Speed Rail (HSR). The club follows in the footsteps of Jurong Country Club (JCC), which had to give up its land for the HSR terminus and ended operations last year.
On whether more clubs in Singapore are at risk of being acquired, the Singapore Land Authority chief executive Tan Boon Khai had said the Government does not target golf clubs in particular. "Golf clubs do take up substantial space in Singapore. We have over the last couple of years also reviewed the expiry (dates) of golf clubs," he said. "There may be a few expiry (dates) coming up, and that will be dependent on the development plans of Singapore as a whole. But ... we do not target golf clubs for acquisition."
Nevertheless, property analysts said the trend of acquiring clubs may continue, depending on Singapore's needs.
In 2014, the Government unveiled plans to reduce land for golfing here that shortened leases for some golf clubs. Of the nine clubs with land leases expiring in the next 10 years, Keppel Club and Marina Bay Golf Course (MBGC) will not have their leases extended after 2021, while Singapore Island Country Club, Tanah Merah Country Club (TMCC), and the National Service Resort and Country Club (NSRCC) are getting lease extensions, but will have to give up some land.
Clubs around the island are now jittery. TCC general manager Kok Min Yee said: "We are definitely concerned about the spate of land acquisitions, but everyone understands that national interest comes first. Our members are upset, but also thankful that we still have a golf course."
The situation today is a far cry from what it was decades ago, when there was a push to make golf and country clubs accessible to the public.
In 1990, Mr Ong Teng Cheong, then Secretary-General of National Trades Union Congress who later became Singapore's first elected President, spoke about the need to build a golf and country club for Singaporean workers, and make golfing accessible and affordable to workers - such that "golf will no longer be a game for the executives only". The Orchid Country Club was opened in 1993 for this purpose, with plans for three 9-hole courses. About a year later, the SAFRA Resort & Country Club was opened to cater to national servicemen. The club was later renamed NSRCC, which currently runs two 18-hole golf courses in Changi and Kranji.
As recently as 2006, the labour movement opened the MBGC, which boasts Singapore's first 18-hole public golf course. Other public golf courses have also sprung up over the years including in Mandai and Eng Neo.
Mr Kok noted that in the mid to late 80s, senior civil and public servants were offered non-transferable memberships, with a entrance fee of about S$15,000, to join the club. At that time, ordinary memberships cost around S$90,000 a year.
Prof Tan pointed out that when there were much fewer clubs, membership was more exclusive and less accessible "both socially and financially". "Coupled with the fact that only the well-to-do could afford the luxury, if not the time for playing golf. This became a status symbol. The upwardly-mobile and new rich were therefore rather eager to acquire these symbols," he said.
To a large extent, the efforts to make golf and country club memberships more accessible to the public have worked. "I would say the demographics are more balanced now. We do see working class people, ex NSmen... taxi drivers playing," said SGA's Mr Tan.
Despite the diminished appeal of country clubs as a status symbol, there remains healthy demand for club memberships. However, premium clubs have increasingly become the domain of the well-heeled - both for their exclusivity and as an investment vehicle. As a result, membership rates at the high-end clubs such as Singapore Island Country Club and Sentosa Golf club have either gone up or remain elevated, even as the rates for some clubs plunge. SIM University sociologist Kang Soon-Hock noted that the investment value of some of the club memberships may have "directly or indirectly spurred the demand".
Mr C T Phua bought his Sentosa Golf Club membership at about S$120,000 in the 80s. Today, it is worth more than double, at about S$280,000. In contrast, membership at TMCC currently costs about S$90,000 - less than half of what it used to be in the early 90s. While there are more affordable clubs around - such as Orchid Country Club and Warren Country Club - the waiting lists for them are long, golfers said.
Country club members interviewed told TODAY that they use their membership only for playing golf. While there are cheaper overseas options, avid golfers said that having a club membership here is more convenient and is, in fact, cheaper over the long run, taking into account travel and accomodation expenses. Making a case for space to be set aside for golf courses here, businessman Michaer Lee, 46, said: "To play in Malaysia or Batam, it takes time to travel there, and playing golf already takes a long time."
The golfers rejected suggestions that country club membership is a status symbol and golf is an elitist sport.
Mr Gene Kwek, 38, who works in the logistics industry, pointed out that the game is now more accessible to the man in the street, with the existence of public golf courses and ranges. He sees the negative public sentiment towards golf and country clubs as a reflection of the fact that few people are interested in the game.
"(The majority of people) don't play the game... close the country clubs and build more buildings, malls, MRT tracks to benefit the masses - I think that's what most people would want," he lamented.
Mr Kwek was a member of JCC, which was served a notice of acquisition by the Government in 2015. He then took up membership at RCC, only for the authorities to announce earlier this month that the club along Jalan Ahmad Ibrahim also has to make way for the HSR. The current uncertainty over the fate of golf clubs is diminishing their appeal even further, he said.
"Why buy a membership and the next thing you know, the club shuts down?" he said. "Who wants to spend S$40,000 or S$50,000 on a membership, and if you have that kind of money, why not use it to do other things instead, like setting up a business?"
GOLF'S DECLINING POPULARITY
In line with falling popularity of the sport in many parts of the world, the number of registered golfers in Singapore has stagnated at about 30,000 over the decades, according to SGA's Mr Tan, who has headed the association since last July. "The interest has definitely waned, as compared to a few decades ago," said Mr Tan, who has been playing golf for almost a quarter of a century.
Golfers cited several factors including the view that golf is an expensive game, and a younger generation - bombarded by constant stimuli and having an increasingly short attention span - having little patience for a time-consuming sport. Mr Bob Tan, 64, former president of the SGA, said: "Many golfers are getting older... Younger people are not coming in to play the game so much... It is also not cheap, and it takes a long time. Youngsters now don't have as much attention span or focus." Mr Kwek added: "This game takes up a lot of time, up to five hours on the course, and it's just too much for some people."
Mr Kwek also bemoaned the lack of a global superstar, in the mould of former top-ranked player Tiger Woods, to ignite interest in golf. Mr Woods was, for several years, among the highest paid athletes in the world, before marital problems forced him to take an extended break from the game and he never recovered his previous form.
In the United States, Mr Woods' fall from grace was also cited by the National Golf Association as a factor behind the current woes affecting the sport, amid falling interest from the young and the middle class who find the game too time-consuming and too expensive, respectively.
Statistics from the association showed that the number of golf players (over the age of six who played at least once) fell to 24.1 million in 2015, compared to 24.7 million in 2014 and the peak of 30 million in 2005. Over the last two decades, the number of golfers aged 18 to 34 also tumbled by 30 per cent.
The 2016 KPMG report on golf participation in Europe found that the continent's golf market experienced "steady growth" for 25 years until its peak in 2009, when the global financial crisis struck. Between 2009 and 2013, golf participation fell by 4 per cent. There was a marginal dip of 0.3 per cent between 2014 and 2015.
In Singapore, SGA wants to "start cultivating interest in the next generation", said its president Ross Tan. It is working on programmes targeted at primary school children. "Any older, and we have no chance," he said. At some clubs, such as TMCC, there are also initiatives to introduce the game to children as young as eight years old.
To draw younger professionals to take up the game, Mr Ross Tan suggested that clubs introduce smaller courses which take up less time - a 6-hole course would only take about 1.5 hours to complete, he noted.
But even as the golf fraternity seeks to reignite interest in the sport, country clubs need to go back to the drawing board in order to stay relevant. For one, clubs could look at sharing amenities, including gold courses, and explore other tie-ups among one another, experts and observers said.
Referring to the Government's recent moves, Dr Kang reiterated that the land acquisitions "do not signal the demise of the 'country club' or for that matter a particular sport". "It does, however, provide an opportunity for such clubs and enthusiasts to reimagine the concept of the 'country club' - for example forming a club without real estate but having an affiliation with an existing golf club," he said.
On what his club offers members apart from access to a golf course, Mr Kok noted that TMMC also organises activities for its members, such as overseas trips and cooking classes. But he said: "I think there must still be a place for golf, for the love of the sport, and for people to network."