The Big Read in short: Sharing economy hype vs reality
SINGAPORE — The sharing economy held much promise when it emerged more than a decade ago. But the collaborative movement has come under siege, as its original ideals have taken a back seat to the relentless corporate pursuit of profits, leaving consumers at the losing end.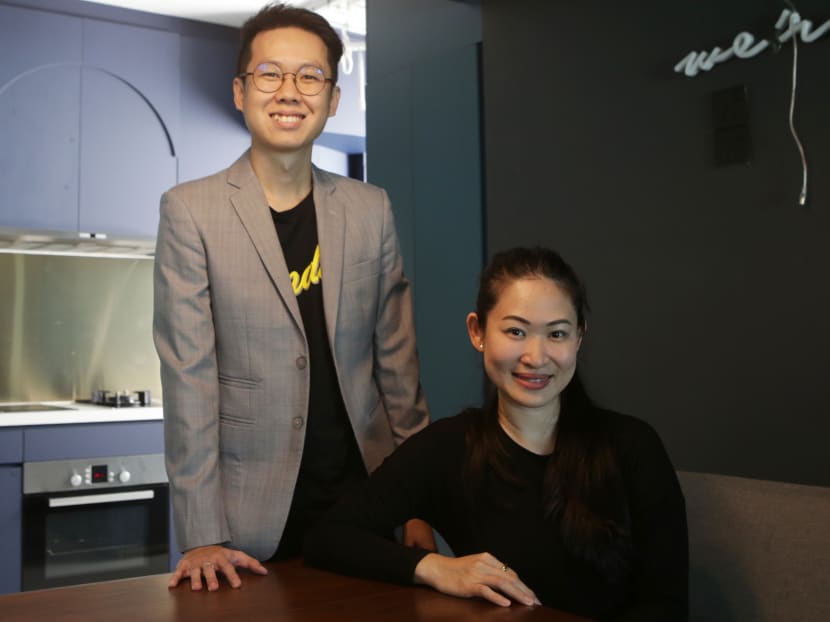 Each week, TODAY's long-running Big Read series delves into trends and issues that matter. This week, we examine the impact of big money on the sharing economy, and its effects on consumers. This is a shortened version of the full feature, which can be found here.
SINGAPORE — The sharing economy held much promise when it burst onto the scene in the not-too-distant past, opening up an avenue for people to earn an income by sharing their underused resources with others.
Consumers, too, embraced it in a big way, hoovering up goods and services in nearly every area imaginable, from point-to-point transport to co-working spaces.
But more than a decade after it began its meteoric rise globally, the collaborative movement has come under siege.
The hype surrounding the sharing economy is fast receding, as its original ideals have taken a back seat to the relentless corporate pursuit of profits.
Fuelled by the rise of digital technologies, the sharing economy was meant to spur higher levels of social efficiency.
"Idle resources can be wasted if they are not put to proper use," said Associate Professor Lawrence Loh of the National University of Singapore (NUS) Business School.
WHAT IS THE SHARING ECONOMY?
While there is no agreed definition of the sharing economy, Dr Tom Chen, a senior lecturer at the University of Newcastle in Australia, said most experts concur that it involves peer-to-peer sharing.
But he said that sharing-economy services must meet several conditions:
Access to idle resources

Bring value to various stakeholders, including customers

Their stakeholders are engaged via a digital platform
ITS RISE AND FALL
The 2008 global economic crisis pushed scores of people to latch on to collaborative consumption, and many found sharing or renting more economical than buying. Those displaced from work also discovered a way to make a living.

Online platforms — such as home-sharing firm Airbnb — sprouted up to meet demand.

Things, however, began to go downhill after these ventures gained ground and attracted large capital injections, provoking bruising battles for market share in a race for profits.

Experts said the online platforms never really shared the initial objectives of the sharing economy to begin with. Their intention — as with any business — was to maximise profits, and they quickly realised it was "economically infeasible" to run their businesses in a manner consistent with those objectives.

Nowhere was this clearer than in the transport industry, where American ride-hailing app Uber and its regional rival Grab splashed money on attractive driver incentives and rider promotions.

Things took an abrupt turn in March last year, when Grab gobbled up Uber's South-east Asia business in a takeover that greatly reduced competition, including in Singapore. Shortly after, Grab cut driver incentives and withdrew promotions, affecting the earnings of drivers and angering passengers.

Bicycle-sharing has also lost some of its lustre as firms battle cash-flow problems, while others have exited markets completely. Consequently, users have been left scrambling to recover the money they deposited with these firms.
SOME STAYING TRUE TO THE SPIRIT OF SHARING
Singapore University of Social Sciences economist Walter Theseira attributed the woes of the bicycle-sharing industry to "too much investor money" chasing a business concept that was executed by companies with no fiscal discipline. "They over-expanded recklessly and then they collapsed," he added.
Firms are, however, in a catch-22 situation when it comes to attracting investments.
While bottomline-obsessed investors may force them to make compromises, firms need the funds to buy assets, such as bicycles, and improve their services, said experts and industry players.
Despite the upheavals in the sharing economy, some owners of smaller-scale platforms are willing to keep their services away from revenue-focused investors, so that their vision is not eroded.
Mr Chuan Wei Zhang, 32, launched peer-to-peer sharing app Lendor in 2017 with his wife, Ms Pauline Lim, also 32. They told TODAY they wanted to rekindle the "kampung spirit" of yore, in which people borrowed many items from one another, including soy sauce and salt.
On top of a S$20,000 grant from the National Environment Agency, the couple poured more than S$60,000 of their own money into the platform. They tend to avoid investors with an eye on the bottomline, Mr Chuan said.
Apps like Lendor — which is free for users — appear to be the last bastions of the sharing economy.
Mr Chuan and Ms Lim were driven by a desire to do more for the environment, and reduce excessive consumption and waste. Peer-to-peer sharing also provides a means for those drawing lower wages to rent items they otherwise cannot afford, they said.
CHECKS AND BALANCES NEEDED
To ensure sharing-economy firms operate in line with the acceptable behaviour of traditional firms, there is a need for checks and balances, and appropriate regulation, said Associate Professor Renuka Mahadevan, an economist with the University of Queensland in Australia.
Online-platform firms, she said, are not bound by the rules of typical firms, and there is no ombudsman to look into complaints and take them to task.
Still, Assoc Prof Theseira said a balance must be struck. The way forward is to examine the overall framework for business regulation here so as to better protect consumers, while not raising business costs.
For Assoc Prof Loh, it boils down to consumers being made aware of their rights. "Ultimately, the consumer has to bear the brunt of caveat emptor," he added, referring to the "buyer beware" principle.