Budget 2019: Total infrastructure bill to rise as S'pore fights climate change and rising sea levels
SINGAPORE — The Government will be investing more "to protect Singapore against climate change and rising sea levels", Finance Minister Heng Swee Keat said, stressing the urgency for Singapore to plan for climate change beyond the next decade.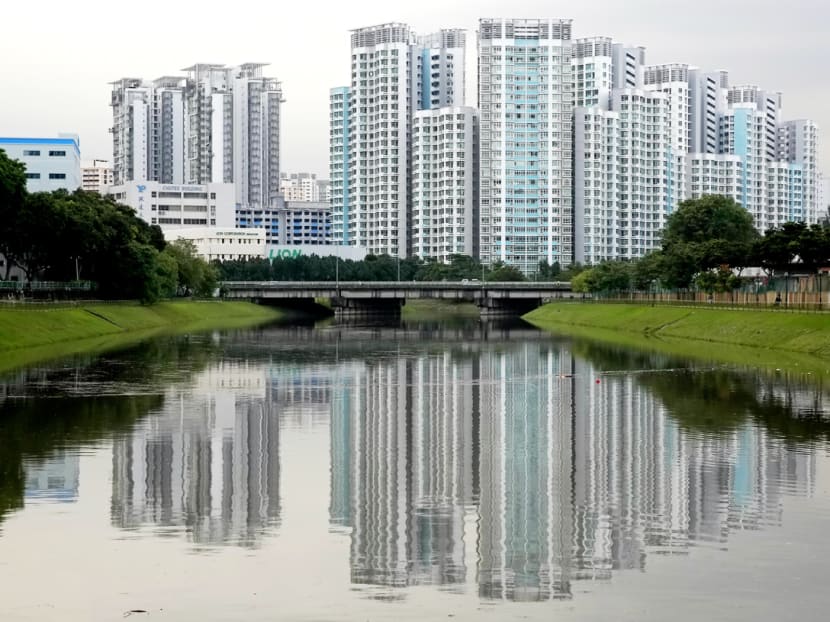 SINGAPORE — The Government will be investing more "to protect Singapore against climate change and rising sea levels", Finance Minister Heng Swee Keat said, stressing the urgency for Singapore to plan for climate change beyond the next decade.
"Together with existing infrastructure needs, our total bill for infrastructure will increase significantly," he said during his Budget speech on Monday (Feb 18).
While it is "very difficult" to project spending needs "way into the future", Mr Heng said that the different government ministries have done some preliminary estimates.
For one, the Government will be taking a harder look at closing the "waste loop", such as by converting food-related waste into useful products. It is also studying the implications of climate change carefully and will come up with measures to prepare Singapore adequately, he added.
"Climate change and rising sea levels threaten our very existence. As a low-lying nation, there is nowhere to hide when sea levels rise. Other small island nations like the Maldives are already facing risk of flooding, with severe implications," Mr Heng said.
In 2016, former president Tony Tan launched the Climate Action Plan and under this blueprint, low-lying roads near coastal areas are being raised. Changi Airport's Terminal 5 will also be built at 5.5m above mean sea level.
Mr Heng said: "We will continue to do our best to look forward, develop fiscal plans well in advance, and put in place the right approach to finance such long-lived major infrastructure. Each generation should contribute a fair share." 
Besides adapting infrastructure to limit the impact of climate change, the use of polders and dikes (a wall built to prevent seawater from entering) has been piloted on Pulau Tekong to help the authorities learn how to deal with rising sea levels under the action plan.
The plan also sets out details on how to improve the energy efficiency rates of Singapore's manufacturing industry, among others, while meeting obligations under the Paris climate change agreement.
CARBON TAX
In tackling climate change, global co-operation is vital, so Singapore is committed to doing its part. "It is the responsible thing to do for our children and future generations," Mr Heng said.
This year, for example, a carbon tax will come into force here. About 67 countries and jurisdictions, including China, Japan and the European Union, have implemented or announced plans to roll out such a scheme.
During last year's budget, Mr Heng announced that from 2019 to 2023, the carbon tax for large carbon-emitters that produce 25,000 tonnes or more of greenhouse gas emissions a year will initially be pegged at S$5 per tonne. The plan is to increase it to between S$10 and S$15 per tonne of emissions by 2030, and then there will be a review of the rate that same year.
"This is an important signal to companies and households to reduce emissions and adopt energy-efficient practices," Mr Heng said.
LIFESTYLE CHANGES
Mr Heng also urged individuals to adopt more environmentally sustainable lifestyles.
"We, too, must change our way (of life) and work towards becoming a zero-waste nation, by adopting the 3Rs — reducing consumption, reusing and recycling."
The Zero Waste Masterplan will be launched in the second half of this year to look at better management of food waste, e-waste and packaging waste including plastic, among other issues.
Mr Heng said that Environment and Water Resources Minister Masagos Zulkifli will provide more details at his ministry's Committee of Supply debate next month.
ENVIRONMENT-FRIENDLY BUILDINGS
On the infrastructure front, Mr Heng said that buildings can be designed to be environment-friendly.
Mr Heng cited the example of the School of Design and Environment's SDE4 building in the National University of Singapore as an example of a "net-zero energy" building.
Separately, Singapore is rolling out a pneumatic waste conveyance system, which works on an air-suction system that carries waste from individual buildings through a network of pipes. The waste is then collected from a central location, eliminating the need for waste collectors to go from block to block to collect waste.
"Building a more sustainable environment makes our quality of life better, and also creates economic opportunities," Mr Heng said.
When it comes to building homes, "we are not just building new flats", he added. "We are improving the quality of life for Singaporeans, through the rejuvenation of all our public housing estates."
These plans include the Home Improvement Programme (HIP) and the Neighbourhood Renewal Programme, as well as the Remaking Our Heartland initiative.
In the longer term, Prime Minister Lee Hsien Loong has announced the HIP 2 and Voluntary Early Redevelopment Scheme (Vers) at the National Day Rally last year. 
"These are plans that will keep our living environment first-class over the coming years," Mr Heng said, adding that National Development Minister Lawrence Wong will lay out more plans at his ministry's Committee of Supply debate.