Budget 2020 shows Government's support but may not be enough to ease anxieties: Economic panel
SINGAPORE — A panel of experts said that Budget 2020 will help Singapore's economy absorb the double whammy of a global slowdown and the Covid-19 outbreak, so long as there is no second wave of coronavirus infections.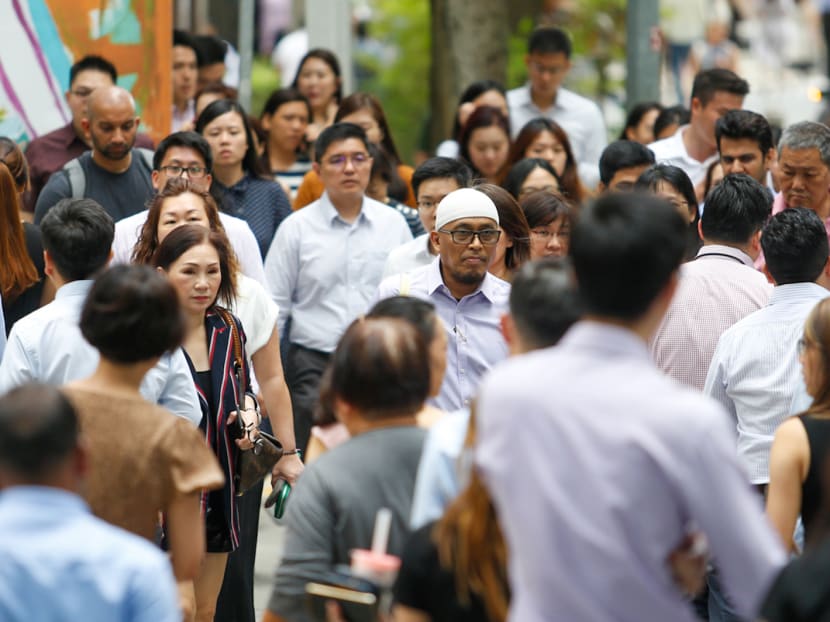 SINGAPORE — A panel of experts said that Budget 2020 will help Singapore's economy absorb the double whammy of a global slowdown and the Covid-19 outbreak, so long as there is no second wave of coronavirus infections.
At the same time, they said that the Government could have done more to help companies and individuals mitigate these blows.
These were some of the thoughts that came up for discussion at a post-Budget forum organised by the Economic Society of Singapore on Thursday (Feb 20) at Hilton Singapore hotel.
Mr Pushpanathan Sundram, trade economist and chief executive officer of Public Policy Asia Advisors, a government affairs consultancy, said: "The first part of the Budget was very much focused on the Covid-19 outbreak, as expected… but many of these measures are short-term and one-off. So what's going to happen? Is it going to be enough? Are we expecting the current situation to end by (the first quarter)?"
Mr Manu Bhaskaran, director of strategic and advisory firm Centennial Group International, said that it would be preferable to put in place some liquidity or credit support measures which could help firms better, just in case Singapore faces problems in its financial sector. 
Mr Bhaskaran, who is also the vice-president of the Economic Society of Singapore, said: "The targeted measures could have been for a longer period and structured differently. For instance, for the tax rebates (for businesses in badly hit sectors)... it will not help firms that are really struggling."
In his Budget statement on Tuesday, Deputy Prime Minister and Finance Minister Heng Swee Keat announced that there will be two special packages to help stabilise the economy and support businesses and workers, as well as to aid households and help manage cost of living. 
Targeted industries more affected by the coronavirus outbreak will get more help such as those in tourism, aviation and retail. There will be a 30 per cent property tax rebate granted this year, for instance, to accommodation and function-room segments of licensed hotels and serviced apartments, as well as venues for meetings, incentives, conventions and exhibitions.
For businesses that operate out of private properties, landlords will be granted a 15 per cent property tax rebate for commercial properties that qualify and Mr Heng had strongly urged landlords to pass on the rebates to their tenants by reducing rentals.
REDUCING DEPENDENCE ON FOREIGN WORKERS
Financial support aside, the latest Budget puts pressure on companies to continue reducing reliance on foreign workers, the panel of experts said. 
The Government will be reducing the foreign worker quota for the services sector over the next two years in an effort to push companies to double down on restructuring and raise their productivity.
This year, the Dependency Ratio Ceiling for the services sector will be cut from 40 per cent to 38 per cent, and on Jan 1, 2021, to 35 per cent.
Mr Song Seng Wun, an economist at CIMB private banking, said that the central message of this year's Budget has been the same as the previous years' — which includes leaning less on foreign workers.
He added that as Singapore deals with the Covid-19 crisis, the focus is on helping companies retain its resident labour force, and not on increasing foreign labour. 
Mr Bhaskaran said that this move will not win the Government popularity in the business sector but "it has to be done".
DIFFERENT FROM SARS
Associate Professor Chia Ngee Choon, deputy head of the department of economics at the National University of Singapore, noted that the Government is more prepared this time compared with the time the severe acute respiratory syndrome (Sars) struck in 2003.
"Back then, (the Government) didn't have the chance to accumulate a lot of reserves and was hit by Sars. There was a lot of uncertainty," she added.
The amount of budget surplus accumulated this time round — more than S$18 billion — would allow Singapore to "weather the storm", which extends beyond the Covid-19 outbreak to include the current economic slowdown and trade tensions between China and the United States. 
Still, the panellists highlighted that there were several hot-button issues not addressed in detail in the Budget statement. 
Among these were the widening income gap, wealth inequality and housing affordability, Mr Bhaskaran said.
"While the successes (of the budgetary measures) will help maintain economic growth, I'm not sure whether enough was articulated to cover the bigger issues," he added.
Then, there is the issue of Singapore's ageing population, which could see more support. 
Dr Walter Theseira, council member of the Economic Society of Singapore and a Nominated Member of Parliament, said that in 2009, 4 per cent of households were retired and the number doubled in 2019. 
He acknowledged that the Government's move to increase cash payouts and increase eligibility of those under the Silver Support scheme is encouraging, there is room to do more. 
"I think it would be very helpful to publicly estimate the actual cost of demographic change. If it's done, that would be great, but I'm not aware of any comprehensive efforts to do this."