Budget 2022: What the measures mean for a mid-career jobseeker
SINGAPORE — In his marine career spanning more than 16 years, Mr Charles Chong had almost done it all.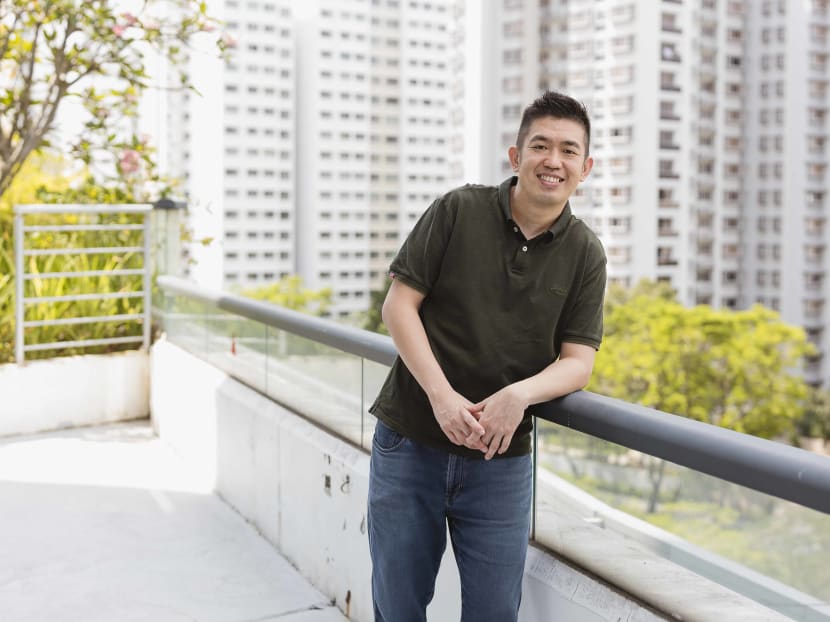 A marine veteran, Mr Charles Chong has been out of work since February 2021
He has since taken up a swabbing-operations job, but his contract ends in March 2022
On Friday, Finance Minister Lawrence Wong announced that a company attachment programme for mid-career jobseekers would be made permanent
Mr Chong hopes to be accepted into the programme, which would give him industry experience to make his next career move
SINGAPORE — In his marine career spanning more than 16 years, Mr Charles Chong had almost done it all.
The 42-year-old sailed as a ship captain, was a marine superintendent overseeing the safety of ships, and carried out other shore-based managerial and operational roles with various shipping firms. 
But in February last year, his career unravelled when he lost his job owing to downsizing by his employer. The last role he held was marine operations manager. 
Dented by Covid-19, his company trimmed its staff strength from 20 to 12, and eventually to fewer than eight.
For many mid-career workers such as Mr Chong, their struggles to find a new job are commonplace.
Since Mr Chong found himself out of work, he has fired off more than 100 job applications, mainly in the marine sector, and attended 12 interviews.
He wasn't picky and applied for lower-level jobs, too. Recruiters who responded to his applications would describe the situation as "da cai xiao yong", a Mandarin phrase that means appointing a talented person to do a simple job, he recalled.
In the third month of his job search, he took on a temporary role in coronavirus-swabbing operations to supplement his wife's income and has been on a contract since. They have a nine-year-old son and his job is now paying him a third of what he used to earn.
"Now, what worries me is that the contract is coming to an end in March," he said. 
With the health authorities "streamlining" Covid-19 rules and preparing for a potential easing when the Omicron coronavirus wave ebbs, Mr Chong said that many of his colleagues had been told that their contracts would not be renewed. 
On Friday (Feb 18), Finance Minister Lawrence Wong announced in his Budget speech that the SGUnited Mid-Career Pathways Programme — Company Attachment would be made permanent. 
The highly subsidised attach-and-train programme offers full-time attachment opportunities of between four and six months to help mid-career jobseekers in widening their professional networks and gaining industry-relevant experience. 
Trainees receive an allowance of up to S$3,800 a month during the attachment. 
The announcement came at the right moment for Mr Chong, who said: "Right now, that's good news."
After his fruitless year-long job hunt, he has been eyeing opportunities in other fields such as logistics, healthcare and business development. 
Also announced on Friday was a new training programme, the SkillsFuture Career Transition Programme, that will start from April. 
It puts jobseekers through industry-oriented courses lasting between three and 12 months and includes elements of industry experience, such as work attachments. The programme will replace two SGUnited government-backed programmes that are set to expire on March 31. 
Over his year-long job search, Mr Chong has been attending workshops by government agency Workforce Singapore, the labour movement's Employment and Employability Institute, and professional network LinkedIn. 
At a Workforce Singapore mobile career-coaching event, he was connected to a career coach. He has also used his SkillsFuture training credits to attend courses running the gamut from product management and e-commerce to coding and security. 
After applying some job-search tips he learnt, he has found some success in landing interviews. 
Mr Chong said that he was aware, though, that having spent much of his career in the marine industry, recruiters may plump for a candidate with more experience in the specific industries for which they are hiring. 
He hopes that he would be accepted into the SGUnited Mid-Career Pathways Programme — Company Attachment, where he can gain experience in a new industry that will help him in his job hunt. 
"It's definitely something I'm looking forward to," said Mr Chong, adding that he hopes it would also bring his long-drawn job search to an end.