Business as usual thanks to brief respite from haze
SINGAPORE — It was business as usual yesterday for workers of all stripes, who made their way to work under choking smog as the three-hour Pollutant Standards Index (PSI) stayed above 300 between 6am and 8am.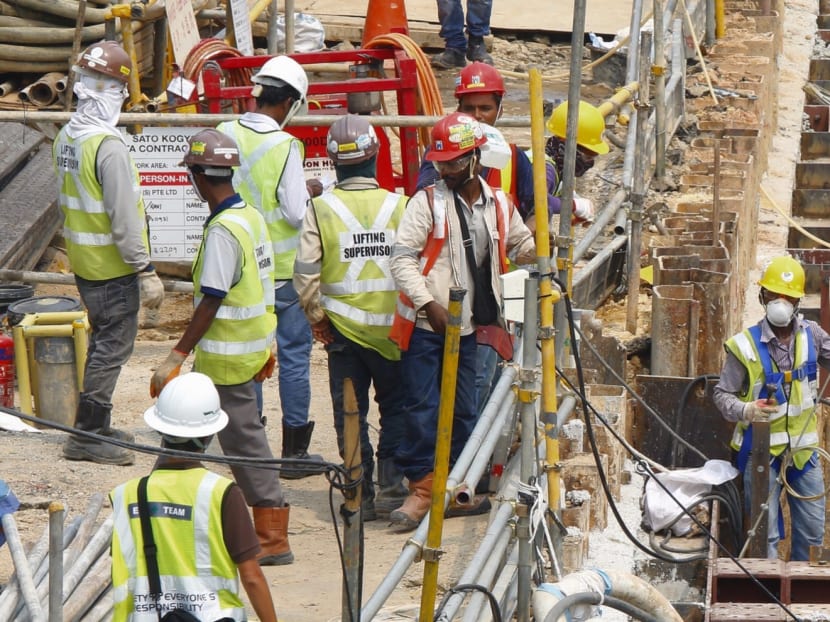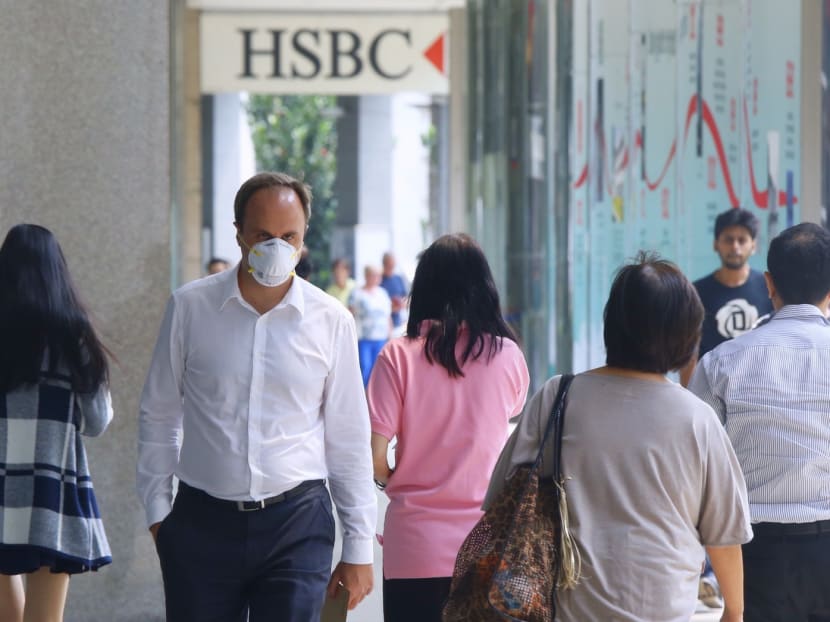 SINGAPORE — It was business as usual yesterday for workers of all stripes, who made their way to work under choking smog as the three-hour Pollutant Standards Index (PSI) stayed above 300 between 6am and 8am.
But within hours, the skies began to clear — the PSI reading was 84 at 1pm — and many employees in the Central Business District took the chance to head outdoors and get some fresh air. The respite was brief, however, and the PSI reading crept back up in the evening, reaching 168 at 8pm.
When TODAY visited Raffles Place at around 10am, many office workers were spotted sitting around the grass patches next to the MRT station, chatting with friends or grabbing a bite as they basked under the blue skies. Compliance officer Desmond Lim, 38, said he relished the opportunity to leave his office for lunch. "It doesn't feel that bad that I need to be putting on a mask," said Mr Lim.
Part-time cleaner Lily Teng, 65, also ventured outdoors to clean the outside of a shop's glass doors. "It looks okay to be working outside for a while," she said, adding that she had gotten a call early in the morning from her son reminding her to stay indoors.
Ms Natalie Yap, 26, who works in a brokerage, said she brought an inhaler with her as she has mild asthma. "It is hard for me to work from home because of the nature of our work ... But we are in the office most of the time, so it is all right," she said.
For those who have to brave the elements, such as security guards and deliverymen, the respite was welcomed too. Nevertheless, they said that they had taken precautionary measures. Certis Cisco security guard Susela P, 53, said her supervisors had urged them to don masks and also reminded them to drink lots of water.
"We were all given masks to wear and were told to put it on at all times, especially when we are going outdoors," she said. She added that she has her own concoction — hot water mixed with turmeric powder and white pepper — that she drinks during this hazy period.
Mr Rasul Mohd Amin, 26, who works as a courier, said that over the past few days, he had been coughing and experiencing some difficulty in breathing. "Our company told us to do our deliveries at a slower pace if necessary … I am trying not to over-exert myself," he said.
Meanwhile, work carried on at several construction sites that TODAY visited across the island. Precautions were taken at most of the sites, although at one site, the workers were spotted with surgical masks, which are not effective in filtering the fine particles that can be found in the air.
Construction companies TODAY spoke to said they started distributing N95 masks to their workers, from as early as last week.
Ms Shirley Too, Welltech Construction's Workplace Safety and Health officer, said her company has made it compulsory for the workers to wear the masks when the three-hour PSI reading is above 200. When the three-hour PSI level rose above 300 in the wee hours of yesterday, all outdoor activities were scaled down and only work indoors was done until 10am when the situation improved.
Mr Lim Kim Soon, site manager at the Vine Grove project, noted that it was not easy to ensure that workers wear the masks. "They find it too uncomfortable ... Once they think the sky looks clear, they'll take off. We can't be watching them 24 hours."
KTC Group CEO Rajan Krishnan said that his workers are given rest periods every three hours or so if the air quality is at a unhealthy level, depending on what work they are doing. "Anybody can report (to the management) if they feel unwell," he said.
Mr Bernard Menon, executive director of Migrant Workers' Centre, said he and his staff went around the western part of the island to hand out masks to workers who were working outdoors but not wearing masks. They wanted to educate the workers on the dangers of not protecting themselves, he said.
Meanwhile, the Building Construction and Timber Industries Employees' Union (BATU) issued a haze health advisory to all its unionised branches. Its industry relations officers would be monitoring adherence to the guidelines. BATU has also distributed 3,000 face masks to unionised companies that requested for them, and its officials have also gone on-site to give out 1,000 N95 masks to conservancy and public cleaning workers.