Businesses suffer as haze keeps customers away
SINGAPORE — Businesses islandwide are taking a hit as a result of the persistent haze putting a dampener on customers' desire to head outdoors.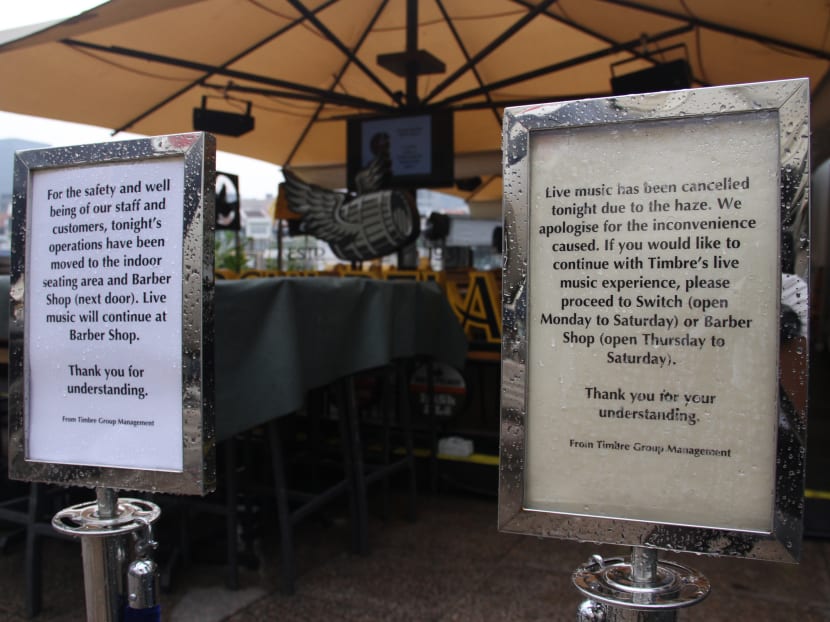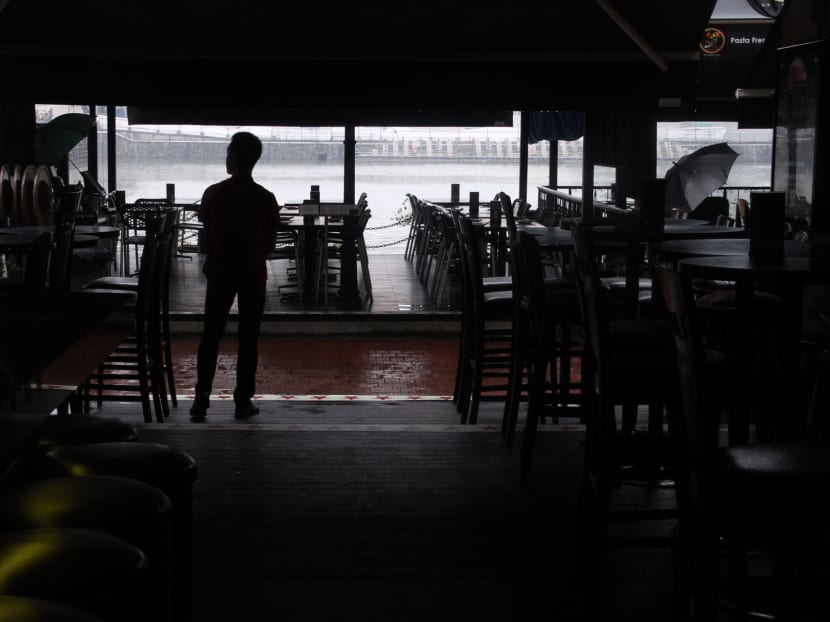 SINGAPORE — Businesses islandwide are taking a hit as a result of the persistent haze putting a dampener on customers' desire to head outdoors.
And bracing themselves for a prolonged slump are those that were anticipating a bump from Formula 1 week — one of the biggest weeks in the year for many businesses. Some of these firms have already seen takings go down.
Singapore River One, a non-profit that manages businesses at Clarke Quay, Boat Quay and Robertson Quay, said establishments with outdoor dining have been affected. Among them is Dallas Restaurant & Bar, which saw the number of customers nearly halved. Restaurant supervisor Nikkie Caube said: "Usually we have an average of 200 to 250 customers in a day. However (due to the haze), we have only 100 to 150 customers daily."
Another restaurant, Pasta Fresca Da Salvatore at Boat Quay, saw only one table occupied yesterday (Sept 14), compared with the usual 10 to 12 tables occupied daily. Ms Eleonora Caroppo, public relations manager of Pasta Fresca, added: "During this time, everyone wants to sit inside and we don't have enough space to (accommodate) all the customers indoors, so we had to reject several customers on some days."
The Penny Black Victorian London Pub saw sales go down by 20 per cent, and had been counting on the F1 season to boost their sales. Its customer service manager Declan O'Donnell said: "Tourists will usually pass by our pub while walking down the river (during) the F1 period and some make a pit-stop for drinks here."
Even coffeeshops have not been spared, with some reporting declining sales. Mr Steven Chan, 55, supervisor of Siang Ho Coffee Shop in the Chinatown area, said he was closing an hour earlier at 7pm because of the haze and drop in patrons. He estimated business was down by about 10 per cent. Mr Tian Titao, 47, owner of Ampang QQ Fishball Noodles, also in Chinatown, said he noticed more takeaways. Business was also down about 10 per cent.
Elsewhere, restaurants boasting cityscape views said reservations remain steady, but have plans in the wings should the situation worsen. At Equinox Restaurant, which is located on the 70th floor of Swissôtel The Stamford, restaurant reservations over the race weekend have not been affected. But noting that haze conditions may vary in the upcoming days, the management said it would take into consideration guidelines set by the National Environment Agency.
1-Altitude, located on level 63 of OUB Centre, said it has prepared two other indoor venues at Altimate and Stellar in case conditions worsen.
A spokesperson for Marina Bay Sands — which has several rooftop establishments — said health advisories for guests have been placed at ticketing booths, and those who require a mask before they venture outdoors can approach staff for assistance.
Meanwhile, Resorts World Sentosa (RWS) and Sentosa Development Cooperation have prepared contingency plans. RWS said it has advised guests and staff to stay hydrated and take regular rest periods. It is prepared to adjust outdoor shows and entertainment schedules, and has placed trained medical personnel on standby.
Sentosa Development Cooperation said it has issued N95 masks and eye drops to staff working outdoors and rostered more breaks for them. If the PSI exceeds 300, or if the experience of the attraction is compromised, operations of some outdoor attractions may be suspended, it said. ADDITIONAL REPORTING BY STACEY LIM