Choosing the right education for lifelong learning
A university degree at the start of a working career no longer answers the need for the continuous acquisition of new skills, The Economist reported, so how may you go about embracing "lifelong learning"?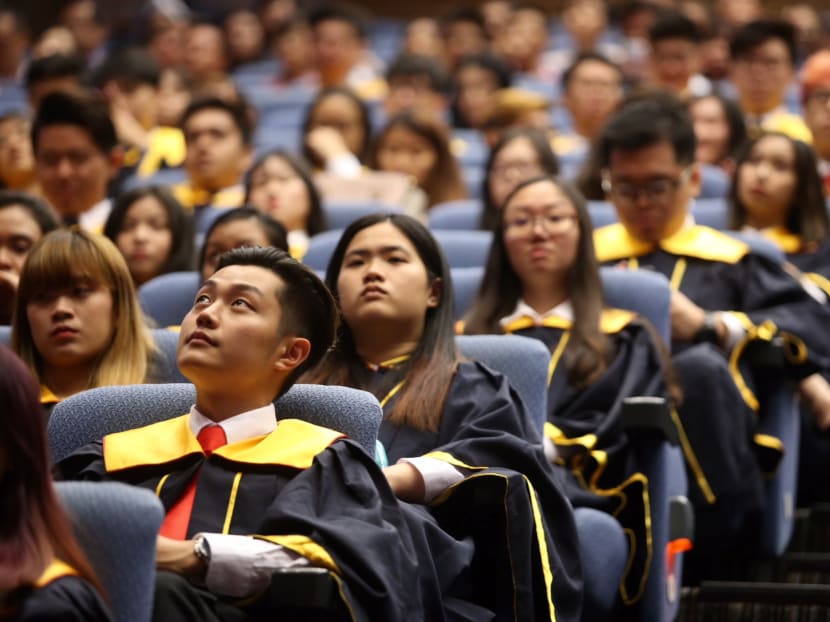 While lifelong learning is now essential, it's easy to spend time and money on certificates or courses without considering what you really need.
The key to selecting and spending well is to figure out how to choose education that really adds value.
For baby-boomers who are now in their 50s or older, learning what they needed was often easier. People went to school through their teens or early 20s, got a job, and occasionally received training at work.
For millennials and Gen Z — and even for baby-boomers in a transformed economy — the need for education today is radically different.
The starting point for millennials is often similar, with ever-better education in secondary school and polytechnics or universities. After graduation, though, value-add education has to be continuous.
A university degree at the start of a working career no longer answers the need for the continuous acquisition of new skills, an Economist report said, especially as career spans are lengthening. Job-specific skills will need to be updated repeatedly during a career lasting decades.
The levels of preparation and types of skills needed at work are also changing, the Pew Research Center said.
Read also
Employment in occupations needing higher levels of social or analytical skills has increased significantly in recent decades, in the United States specifically and likely in other countries as well.
Here in Singapore, the PSB Academy's chief executive officer Derrick Chang wrote in TODAY that soft skills such as sharing, collaborating and negotiating as well as knowing how to build meaningful relationships and connect with others on a deeper level will be crucial.
Moreover, consulting giant McKinsey found that the formal learning that companies offer is unlikely to be enough to prepare people for a dynamic future. Instead, people should embrace "lifelong employability", which stretches traditional notions of learning and can inspire workers to adapt to the evolving economy.
While that need for lifelong learning may be easy to see, actually doing it seems harder.
On a global basis, the Manpower Group Millennial Careers survey showed that 93 per cent of millennials want lifelong learning and are willing to spend their own time or money on it.
They often embrace personalised learning that gives them the right knowledge and skills for the right purpose at the right time.
Despite that interest in learning, only 465,000 Singaporeans out of a resident workforce of 2.29 million here used their SkillsFuture credits for learning last year.
Read also
MAKING THE RIGHT CHOICE
When people here do engage in lifelong learning, the enormous range of options can seem daunting — from massive open online courses (MOOCs) and SkillsFuture classes to courses at universities and employer-provided learning.
The starting point is to think about what actions to take or skills to learn to reach your goal, whether you are building your career or starting your own business.
Since education can be expensive, deciding on your goal and what expertise you need is essential.
A key decision you'll also need to make is whether you want training or education, as online newspaper The EvoLLLution describes it. While both are useful, they serve different goals.
Training enables you to acquire skills and knowledge to move up in your industry and develop the same expertise as the experts you seek to emulate. To get a better job as a network administrator, for instance, you can learn how to install routers and become certified in internetworking technology.
Education, on the other hand, gives you a new or deeper mindset such as different thinking abilities, attitudes and behaviour patterns.
Read also
Education makes you different from others and helps you think in your own way to solve problems. An electrical engineer who wants to become a business leader, for example, may get an Master of Business Administration degree to acquire a business and management mindset.
If you want training to develop specific skills, you ask mentors what to learn and attend classes at your company. Or if you're changing careers, you can take specialised courses.
The Economist reported that 99 per cent of the coding and design graduates from education firm General Assembly, for example, were hired within 180 days of starting their job search.
Instead of getting a credential from a well-known school, for instance, gaining the knowledge you need through MOOCs or specialised schools may be better.
If you want education that gives you critical thinking, problem-solving, writing proficiency or other skills, which Fast Company magazine said hiring managers find lacking in many new graduates, you might take courses in these areas through MOOCs or at institutions such as the Singapore Institute of Management.
Whatever you do, the benefits go beyond career opportunities. The World Economic Forum said that research shows learning throughout life is good for your health, wealth, civic engagement, future prospects and personal well-being.
While it's easy to fall into a mindset of taking courses simply because they look interesting or give you another certificate, embracing lifelong learning and being intentional are essential.
If you decide why you want to learn, whether you want training or education, and then find courses to meet your goals, you can excel in your career and live a better life as well.