Citi Singapore returns Jobs Support Scheme wage subsidies to the Government
SINGAPORE — Citi Singapore has announced that it will return the Jobs Support Scheme (JSS) funding it has received to the Government.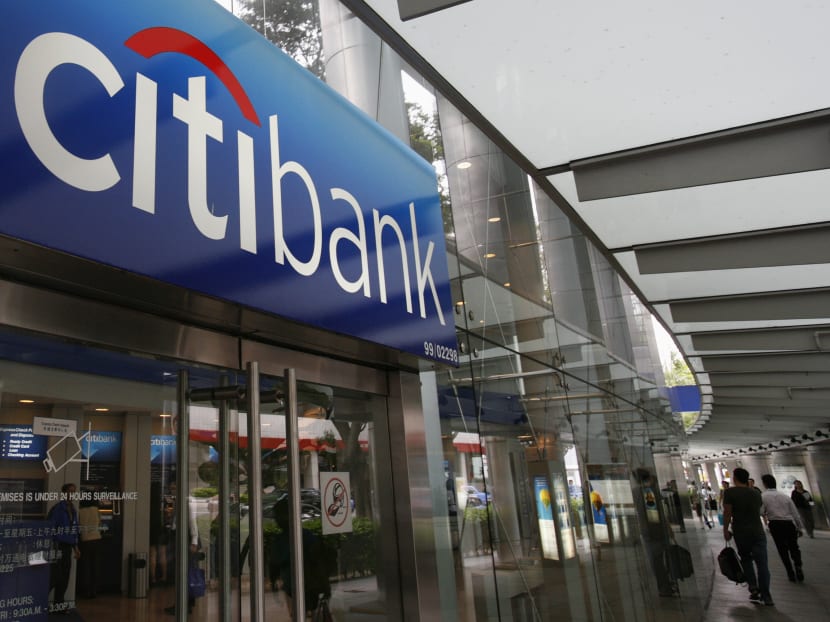 SINGAPORE — Citi Singapore has announced that it will return the Jobs Support Scheme (JSS) funding it has received to the Government.
An internal circular dated Thursday (May 21) and signed by the bank's head of Asean and Citi country officer for Singapore, Mr Amol Gupte, said that giving back the funding would mean that "individuals, families and companies who have a far greater need for assistance can benefit from it".
"The well-being of the larger community in Singapore matters to us... Considering the large workforce that we have, this was a big decision and we hope it will make a significant impact on our community," wrote Mr Gupte in the circular seen by TODAY.  
First announced by Deputy Prime Minister and Finance Minister Heng Swee Keat in February's Budget, the JSS is a wage subsidy programme to help companies retain and pay their workers as businesses take a hit from the impact of Covid-19.
For the months of April and May, the subsidies will cover 75 per cent of the first S$4,600 of each local employee's salary.
A Citi Singapore spokesperson told TODAY the bank has already returned the first tranche of the JSS payouts and will be declining future payouts.
While the spokesperson was unable to share with TODAY the size of the JSS payout, it said that it currently has a total headcount of 8,500 employees, including direct hires and contract staff. 
About 80 per cent of these 8,500 employees are Singapore citizens or permanent residents, wrote Mr Gupte in the circular. 
Based on these numbers, Citi Singapore would have received tens of millions in JSS funding. 
Separately, Mr Gupte also told employees that the bank has taken several other Covid-19 support actions to "assist clients, employees and the wider community". 
He said this included the extension of the industry-wide Singapore Financial Relief Programme to clients and a special compensation to select employees who may be experiencing economic hardship during this period. 
"We are also providing philanthropic support to a community partner for their relief programme to deliver food and groceries to over 750 beneficiaries from low-income, elderly and migrant worker groups over a three-month period," he said.
The decision by Citi Singapore to return the JSS will see it joining other firms that have made similar announcements.
On May 10, the Ministry of Finance (MOF) said that a total of 32 companies had returned the JSS payouts worth a combined S$35 million as of May 9.
CNA previously reported that these companies, which were not named by the MOF, had also pledged to decline future JSS payouts from the Government. 
The report stated that the S$35 million, which was the companies' payout for April, will be used for future disbursements.  
In response to TODAY's queries, OCBC said it will be using the JSS funds it has received to "intensifying training and development" across the bank. 
Ms Koh Ching Ching, OCBC's head of group brand and communications, said that new roles within the bank will be required while others will be reviewed.
"It has become even more important to upskill and reskill our employees to prepare them for the economy of the future after Covid-19," she said. 
"The Singapore government's Job Support Scheme therefore supports this, in addition to supporting a wide range of welfare schemes for our employees."
Ms Koh also said that OCBC has supported local communities with about S$1.5 million worth of aid to help vulnerable seniors, migrant workers a needy families.
DBS Bank, meanwhile, will be using the JSS funds to create jobs.
A DBS spokesperson said the bank has pledged to hire more than 2,000 people this year. Over half of these are new roles, "many of which we are making available to the Class of 2020," the spokesman added, referring to fresh graduates.
"As Singapore's largest bank and a major employer, we believe it is important to stand with society and invest in people and capacity-building for the long-term. This is why notwithstanding the downturn, we are committed not only to protecting jobs but also creating new ones."
The spokesperson added that the bank is also actively providing support to social enterprises to help them retain jobs through DBS Foundation, an arm of the bank that is dedicated to championing social entrepreneurship in the region. 
TODAY has also reached out to United Overseas Bank and Standard Chartered Bank for comments.