Civil Service: Keeping it a success factor
On June 30, Mr Martin Donnelly, a Permanent Secretary in the United Kingdom civil service, spoke about the need for civil servants to remain neutral, build trust and play a greater role in helping citizens understand complex issues.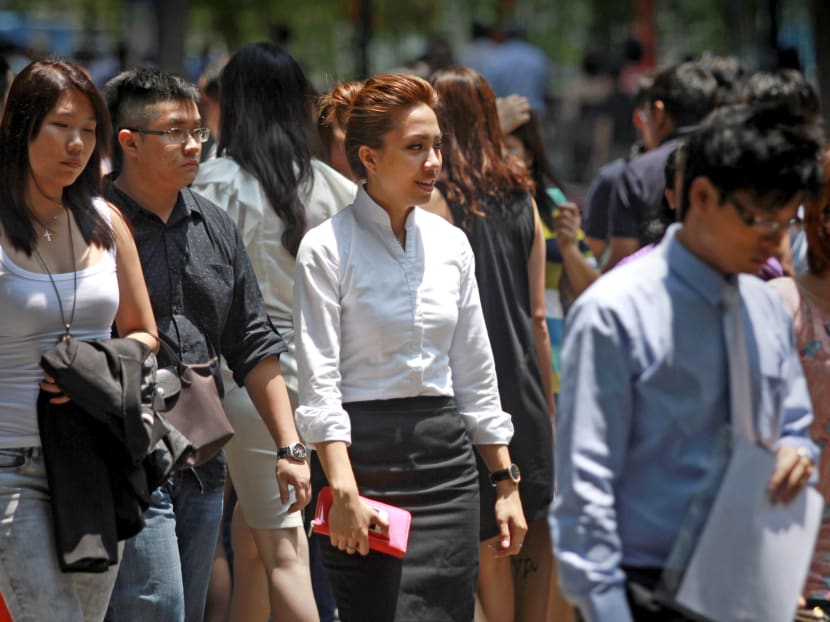 On June 30, Mr Martin Donnelly, a Permanent Secretary in the United Kingdom civil service, spoke about the need for civil servants to remain neutral, build trust and play a greater role in helping citizens understand complex issues.
Mr Donnelly's remarks have relevance to Singapore, which has a political system and administrative model similar to that of the UK.
The Singapore Civil Service has a well-deserved reputation for efficiency and integrity. It is not a small organisation. Comprising almost 140,000 officers, it is the largest employer in Singapore. Its wage structure is competitive and serves as a benchmark for the private sector. Through its much vaunted scholarship system, it absorbs large numbers of bright young people each year to serve the nation. This stands in contrast to the civil bureaucracies of many other countries, which are a source of employment of last resort for the less capable.
Yet, for all these virtues, there is some confusion and cynicism about the role of the Civil Service here. What can be done to help improve the perception and effectiveness of the Civil Service?
PROFESSIONAL, BUT NOT INDEPENDENT?
It is commonly proclaimed that it is important to have an independent Civil Service. However, this casual truism needs to be reconsidered.
In serving their political masters, civil servants should conduct themselves by the highest standards of professional integrity and never compromise national interests. However, the Civil Service is obligated to develop and implement policies predicated on the political philosophy of the government of the day. This is because political office holders are elected and hold the mandate to lead from the highest source of democratic power — the vote.
If the political process results in a change of government, the Civil Service must similarly afford the new government the same level and quality of support even if the new political philosophy is diametrically opposed to that of the previous government.
The Civil Service should not be functioning as a third force alongside the governing party and the Opposition. It should not develop its own agenda and attempt to subvert the incumbent government's political intent. Therefore, it must be clear to the electorate that the Civil Service is neither a check on the political government nor an extension of the ruling political party. When implementing policies, it should not do so in a partisan manner but apply the same policy treatment nationally.
Thus, while it is not correct and even unfair to speak of an independent Civil Service, it is appropriate and even necessary to insist upon a professional Civil Service.
The moral authority necessary for the Civil Service to retain the respect of the citizenry is premised on its integrity and professionalism. The notion of service connotes an element of sacrifice. However, civil servants today enjoy competitive wages, job security and recognition through public awards. Taken together, this bundle of benefits is hardly found in the private sector.
Perhaps it is timely for the Civil Service to adjust its bundled benefits to be more in sync with the employment reality all other Singaporeans face so that it can strengthen its moral authority. As the society and economy matures and national issues become more complex and interconnected, senior civil servants must also play a greater role in engaging with the population on public policies.
Mr Donnelly was right when he said that civil servants "need to be more assertive in helping citizens to assess available information about complex issues and programmes that are under scrutiny".
He also correctly noted that in today's world, much of the trust-building dialogue with the public takes place across social media.
"Digital literacy is becoming a core skill for policy officials seeking evidence about policy impact and also seeking to engage with sometimes sceptical citizens directly. Ensuring that there is a recognised area for officials to engage in this way while respecting both political boundaries and their own private space is a key challenge for the coming years," he said.
AVOID BLURRING LINES
Civil servants in the most prestigious of service schemes, such as the newly conceived Public Service Leadership Programme, are sometimes seconded to grassroots organisations or exposed to grassroots activities to give them a better understanding of community issues. A number of such officers also volunteer their time in the grassroots out of a personal sense of civic duty.
While the intention is good and examples of civic consciousness are laudable, such activities are conducted in very close proximity to politicians and there is a risk of blurring the lines between the civil servants' official and political roles. This blurring of lines is compounded by the fact that many of Singapore's top political leaders today are drawn from the Civil Service or the Singapore Armed Forces.
This pattern of civil servants "parachuting" into politics can be misconstrued by the public that the Civil Service is politicised and by ambitious civil servants and military officers that political office is the highest rung in the ladder of promotion.
While the practice of inducting technocrats into politics is commendable, there is a need to maintain a clear distinction between the Civil Service and political office.
One way forward is that civil servants or military officers with political potential and ambitions should spend some time working outside the Civil Service to both create temporal distance between their bureaucratic and political identities and to gain additional experience. This "out, then up" approach would have to be voluntary, but it would be more acceptable to the public than the current "parachute" approach.
The Civil Service — efficient, reliable and incorrupt — is a major success factor behind the Singapore story. Civil servants are on the whole dedicated to serving the nation and its people.
To be effective, the Civil Service requires the trust, confidence and respect of the electorate. As we close in on the 50th anniversary of our independence, it is a good time to consider what it would take to ensure that the Civil Service remains a success factor for the next 50 years of our national journey.
ABOUT THE AUTHOR:
Devadas Krishnadas is the Chief Executive Officer of Future-Moves Group, an international strategic consultancy and executive education provider based in Singapore.