Civil society groups highlight several policy areas including housing, healthcare in racial discrimination reports to UN
SINGAPORE — Racial discrimination is "very much a reality" faced by ethnic, religious and national minorities in Singapore, and the Government must take stronger measures to tackle it, five civil society organisations said. These could include revising existing policies that have a disproportionately negative impact on the minorities.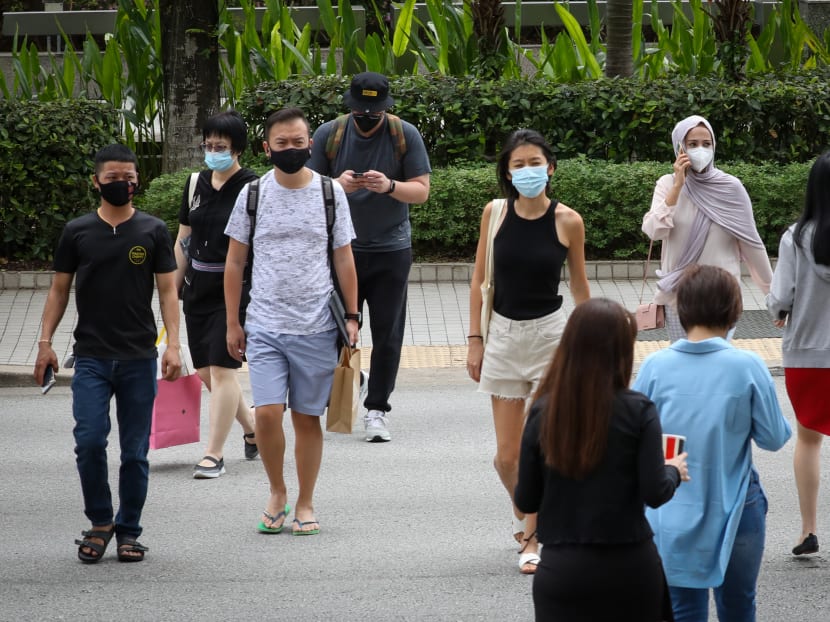 A UN committee will review Singapore's efforts to eliminate discrimination this week
Five civil society organisations submitted their own reports on the Government's efforts here ahead of the review
The reports highlight housing, healthcare, policing and migrant worker rights as areas with discriminatory practices
MCCY said that it notes their reports and will continue to strengthen racial harmony in Singapore
SINGAPORE — Racial discrimination is "very much a reality" faced by ethnic, religious and national minorities in Singapore, and the Government must take stronger measures to tackle it, five civil society organisations said. These could include revising existing policies that have a disproportionately negative impact on the minorities.
The five groups made this statement on Monday (Nov 15) after submitting their individual reports to the United Nations (UN) about racial discrimination in Singapore, ahead of the international body's review this week on the country's efforts to eliminate discrimination.
Their reports call on the Government to address discrimination across several areas including housing, health, law and order and the rights of low-wage migrant workers.
The organisations are Anti-Racism Coalition (Singapore), Community Action Network, Humanitarian Organisation for Migration Economics (Home), Transient Workers Count Too (TWC2) and Transformative Justice Collective.
Singapore's review by the UN's Committee on the Elimination of Racial Discrimination takes place on Thursday and Friday.
This is the country's first review after submitting its first state report three years ago to the committee on various measures it was undertaking to end discrimination.
State parties to the International Convention on the Elimination of All Forms of Racial Discrimination (Icerd) are required to submit a report to the committee on their efforts within a year of ratifying the treaty. Singapore ratified the treaty in 2017.
The committee then reviews the measures taken by the state parties every two years after the submission of the report. Civil societies may also submit shadow reports ahead of the review.
In response to TODAY's queries, the Ministry of Culture, Community and Youth (MCCY), which heads the inter-ministry task force on Icerd, noted the shadow reports submitted to the committee by the civil society groups.
The ministry said that racial harmony requires "sustained effort across society" and the Government is committed to preserving social cohesion. It added that it will continue to look at ways to strengthen racial harmony in Singapore.
The following are several areas highlighted by the civil society organisations in their reports.
HOUSING
Ethnic Integration Policy:
In its report, the Anti-Racism Coalition (Singapore) noted that the country's Ethnic Integration Policy (EIP) has resulted in "real financial burdens" for the minorities and created barriers for them to secure housing.
Under the policy, a homeowner of a minority race can sell his or her flat only to another member of a minority race, once the quota for the majority race has been reached. This is intended to reduce the formation of ethnic enclaves in public housing estates.
However, minority sellers may see a smaller pool of eligible buyers, resulting in them having to lower their asking price or taking longer to sell their flats, the non-governmental organisation noted.
It said that efforts to reduce these negative impacts through appeals to waive the EIP "may not be sufficient".
It recommended that the authorities continue to review the rationale and relevance of the policy "with a view to eventual abolishment".
Access to rental housing:
The Anti-Racism Coalition (Singapore) also said that rental discrimination was a "pervasive and widespread problem" in Singapore.
It cited a study by market research firm YouGov, which showed that close to half of its Indian respondents and more than 30 per cent of its Malay respondents had faced racial discrimination when renting property in Singapore.
Steps by the Governemnt to address racial discrimination in the rental market, such as imposing guidelines on property advertising, were "limited in both ambit and bite", the group said.
It proposed enacting a comprehensive anti-discrimination law that also protects those who are discriminated in the housing sector on the basis of their race, colour, descent, nationality or ethnic origin.
HEALTHCARE
Reproductive rights:
The Home Ownership Plus Education (Hope) scheme indirectly affects the reproductive health of Malay women by requiring them to have fewer children, the Community Action Network (CAN) said in its report.
The voluntary government scheme provides low-income families with housing grants and financial aid. Only families that have two or fewer children are eligible for the scheme.
The organisation said that the scheme indirectly "presents a trade-off" that would affect Malay women more than any other ethnic group when it comes to deciding whether to have more than two children or greater economic security.
This is due to the overrepresentation of Malays in the low-income group and because Malay women have the highest fertility rate among all ethnic groups, CAN noted.
The organisation recommended that government aid not be tied to conditions that restrict the reproductive rights of low-income households.
Chronic diseases:
CAN said that the incidence of higher rates of chronic illnesses among ethnic groups indicate systemic inequalities in healthcare in Singapore that occur along ethnic lines.
For instance, a national health survey from 2019 found that a higher proportion of Indian and Chinese women had undergone a mammography compared with their Malay counterparts. A lower proportion of Malay women had also been screened for cervical cancer than Chinese and Indian women.
The organisation also cited a study by Beyond Social Services, a charity here, which found that many low-income residents, of whom half were Malay, felt that health screenings were too expensive.
The report noted that comprehensive health screenings are not subsidised by the public healthcare system, making it unaffordable for the low-income group.
This suggests that there are systemic inequalities in healthcare that cut across ethnic lines, CAN said.
The organisation recommended that an independent study be commissioned to investigate structural causes leading to chronic health outcomes across different ethnic groups.
POLICING
In its report, the Transformative Justice Collective touched on the issue of racialised surveillance and policing.
It said that it had interviewed 23 Malay and Indian individuals, mostly men, who shared their accounts of being questioned at MRT train stations and roadblocks by the authorities. They believed that they were stopped due to stereotypes about ethnic minorities.
Ethnic minorities have also reported disproportionate policing for "loitering" in public spaces, including within their own neighbourhoods, the report claimed.
The organisation proposed the appointment of an independent committee to review the sufficiency of safeguards against racial discrimination in police processes and practices.
Rehabilitation courses:
The report referred to a 2015 academic study by Associate Professor Ganapathy Narayanan and Dr Lian Kwen Fee, which argued that ethnic minority inmates are less likely to reintegrate into society compared to the Chinese due to their lack of social capital.
This is because the majority Chinese command better economic resources in general as they dominate the middle and upper classes in society. As such, ethnic and faith-based rehabilitative agencies organisations are better able to fund their programmes.
Ethnic minority groups, on the other hand, tend to occupy the lower economic strata of society, reducing the capacity of their voluntary agencies to access support.
In its report, the Transformative Justice Collective recommended that all prisoners, regardless of their ethnicity and nationality, receive full and equal access to rehabilitation, vocational opportunities and jobs that pay a decent wage while serving their sentences and after they are released.
MIGRANT WORKERS
The report by TWC2 and Home focused on Singapore's treatment of work pass holders.
It raised several issues that these migrant workers faced, including current unsafe practices that allow employers to transport their workers on the back of lorries.
The report said that this disproportionately affects migrant workers and recent fatal accidents highlighted the " hazards to life and limb" that these workers face.
The UN convention stipulates that no person should be denied the right to general public services, including transportation, on the basis of citizenship, race or nationality, the two non-governmental organisations noted.
The report recommended that the law be amended to prohibit the transportation of migrant workers on goods lorries.