Comparison websites may help you save money on insurance or loans
Many of us simply keep using the same insurance company, card or savings account without looking at whether we can pay less or get more as time passes. Yes, old habits die hard.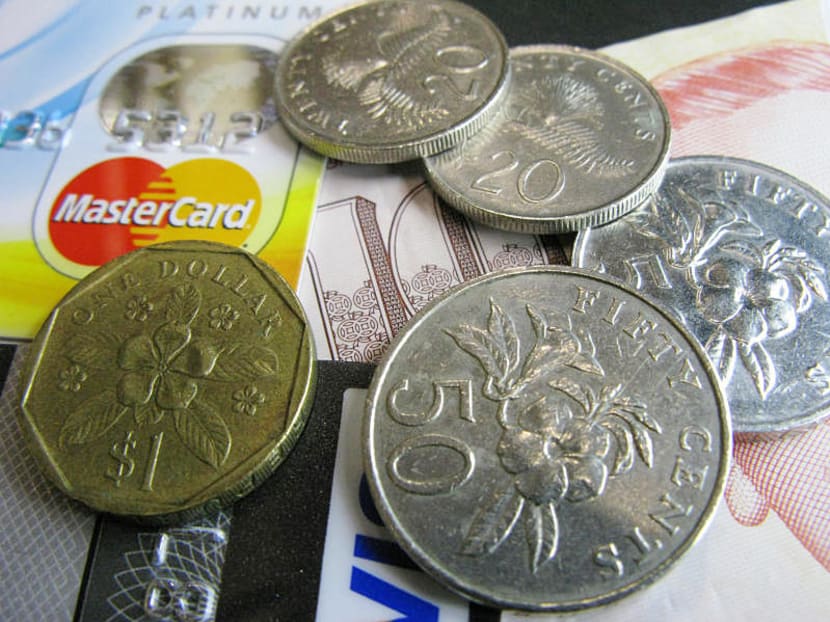 Many of us simply keep using the same insurance company, card or savings account without looking at whether we can pay less or get more as time passes. Yes, old habits die hard.
These days, with comparison websites making it easier to evaluate costs and benefits, you can gain a lot by using online tools to check out alternatives.
While they might seem like a recent phenomenon, comparison websites here started about a decade ago with sites such as MoneyIQ, which helps people find better mortgages.
The goal of these websites is to put information from several companies all in one place so that consumers may compare the costs or benefits of mortgages, insurance, credit cards, time deposits and plenty of other financial products. Rather than scouring the market yourself and potentially missing some good deals, you may use the sites to get a wide range of pricing and make better decisions.
Sites such as Moneyline.sg and Bankbazaar.sg as well as SingSaver, for instance, compare a multitude of products. Whereas Moneyline.sg automatically provides comparison pricing if you type in what you need, Bankbazaar.sg generally requires you to provide your personal details before getting information about loans.
Other more specialised sites have a narrower focus. MoneyIQ, for instance, just focuses on mortgage loans for your property.
NOT JUST FINANCIAL PRODUCTS
Along with saving money by using sites that compare financial products, you may also use comparison websites to check on everything from travel to shopping and restaurant deals.
Tripzilla, for example, bills itself as a one-stop travel portal that provides information about tour packages and budget flights from major travel suppliers in Singapore. Fave — formerly Groupon — and Singapore Promotions offer plenty of daily deals that can save you money.
Along with providing price comparisons, many of the sites have blogs or articles that offer advice about finances or other topics. Tripzilla has a slew of articles about destinations, while SingSaver has articles on more than two dozen topics and ValuePenguin has guides that can help consumers make better financial decisions.
A simple Google search online can turn up many more comparison websites as well. Using any of these sites may save you money or give you extra income.
BE AWARE OF HIDDEN TRAPS
While the comparisons are helpful, you need to understand how they work, the potential pitfalls, and how to use them effectively.
One issue is that sites may not be entirely neutral. Some platforms earn money from affiliate marketing, writer Aaron Wong from travel guide website Milelion explains, so they earn a commission every time a customer signs up for a product through the site.
"There's always going to be pressure to recommend not the products that fit the customer the best, but those which earn the highest commission," Mr Wong said. "It is inherently difficult to provide objective ratings when your main revenue stream comes from the provider of said product."
While sites such as Mortgagewise.sg are upfront about the practice, saying "our service is free to you as banks pay us a distributor fee for referring clients to them", others may hide any relationships that exist.
Researchers at Newcastle University in the United Kingdom who looked at price comparison sites found that comparison sites reduce consumer choice.
Companies with various sub-brands market them at similar levels so that they appear clustered together in search results, increasing the likelihood that consumers who search for criteria — such as the lowest price — unwittingly exclude brands from other firms.
"This lack of transparency could be harmful to consumers," Newcastle University professor Colin Wren observed, since "it gives the company increased market power and makes consumers' searches less effective".
DOING YOUR OWN TESTS
UK-based writer Tony Forchione from MoneySavingExpert website also found that some insurance companies may give different quotes on car insurance depending on which email address you use. Addresses such as Hotmail and Gmail are just some of the many pieces of information firms may consider when giving a quote.
His test for car insurance using three different email addresses showed that some insurance companies do appear to change their quotes when given a different email address.
While there is little or no research here on the effects of factors such as email address or sub-brands, you need to realise that similar results are possible. And companies clearly do receive commissions based on their recommendations.
Rather than just using one parameter such as a single email address on a comparison site, you can benefit from testing different criteria for the product you are looking for to see if you receive different results.
You should also compare several comparison sites to see whether one offers lower costs.
Not every insurer and every insurance product will be on a particular site, so comparing sites may turn up alternative products that fit your needs even better.
Using comparison websites can clearly save money on everything from financial products such as loans or deposits, to consumer needs such as travel or meals. Rather than just accepting the best deal on one site, it's better to compare the opportunities to make sure you really get the best deal.