Conduct of 2 bosses who ignored red flags on deadly Tuas blast 'disclosed criminal offences': Inquiry committee
SINGAPORE — An inquiry committee that examined a deadly explosion and fire at a Tuas industrial plant that killed three workers and badly injured five others has identified possible criminal conduct by the firm, its sole director and production manager.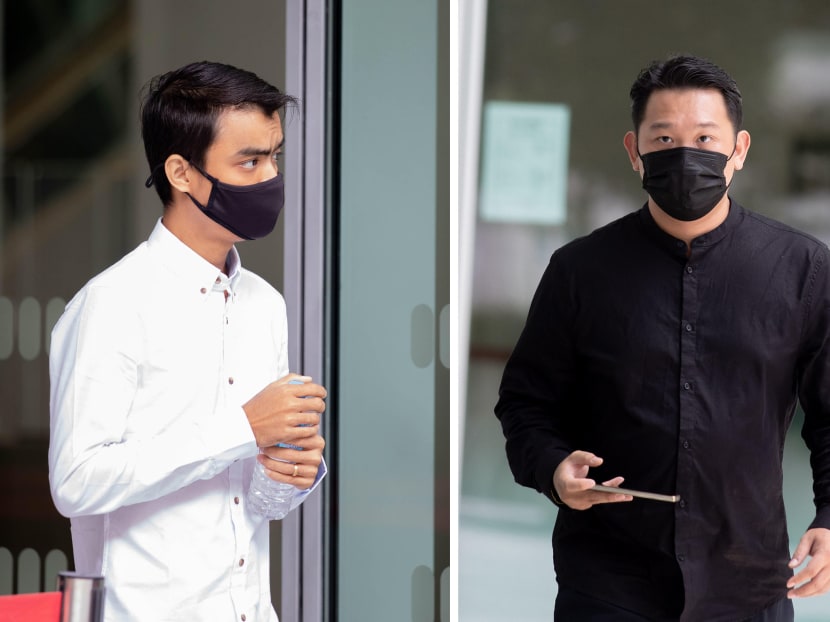 An inquiry committee released its report on a deadly industrial explosion in Tuas that took place in February 2021 
It found that there may be possible criminal conduct by the sole director of the firm operating the plant and its production manager, as well as the firm
The explosion killed three workers and injured seven others
The report outlined several recommendations to improve workplace safety 
All have been accepted by the Government
SINGAPORE — An inquiry committee that examined a deadly explosion and fire at a Tuas industrial plant that killed three workers and injured seven others has identified possible criminal conduct by the firm, its sole director and production manager.
In a report on the incident, on Feb 24 last year, the committee found that there may have been violations of the Workplace Safety and Health Act and Penal Code by the company operating the plant, Stars Engrg, its director Chua Xing Da and production manager Lwin Moe Tun.
The Public Prosecutor is now studying the report, the Ministry of Manpower (MOM) said in a media release on Friday (March 25) on releasing the report.
The committee found that a mixer machine that exploded was primarily brought about by "Stars Engrg's failure and dereliction of duty to ensure the safe use of the mixer machine". 
This resulted in excessive pressure on the machine's oil jacket, causing mechanical failure and rupture of the welds. 
"Despite multiple warning signs that the machine could pose a risk to safety and health, such as oil leaks and fires, Stars Engrg did not properly investigate these incidents before allowing the machine to continue operating," the committee said. 
By himself, Mr Chua had installed and commissioned the mixer machine bought from Chinese online retailer Alibaba despite having insufficient knowledge on how the mixer machine was to be safely used.
He was also the person responsible for instructing Stars Engrg's workers on dealing with the mixer machine, despite having insufficient knowledge.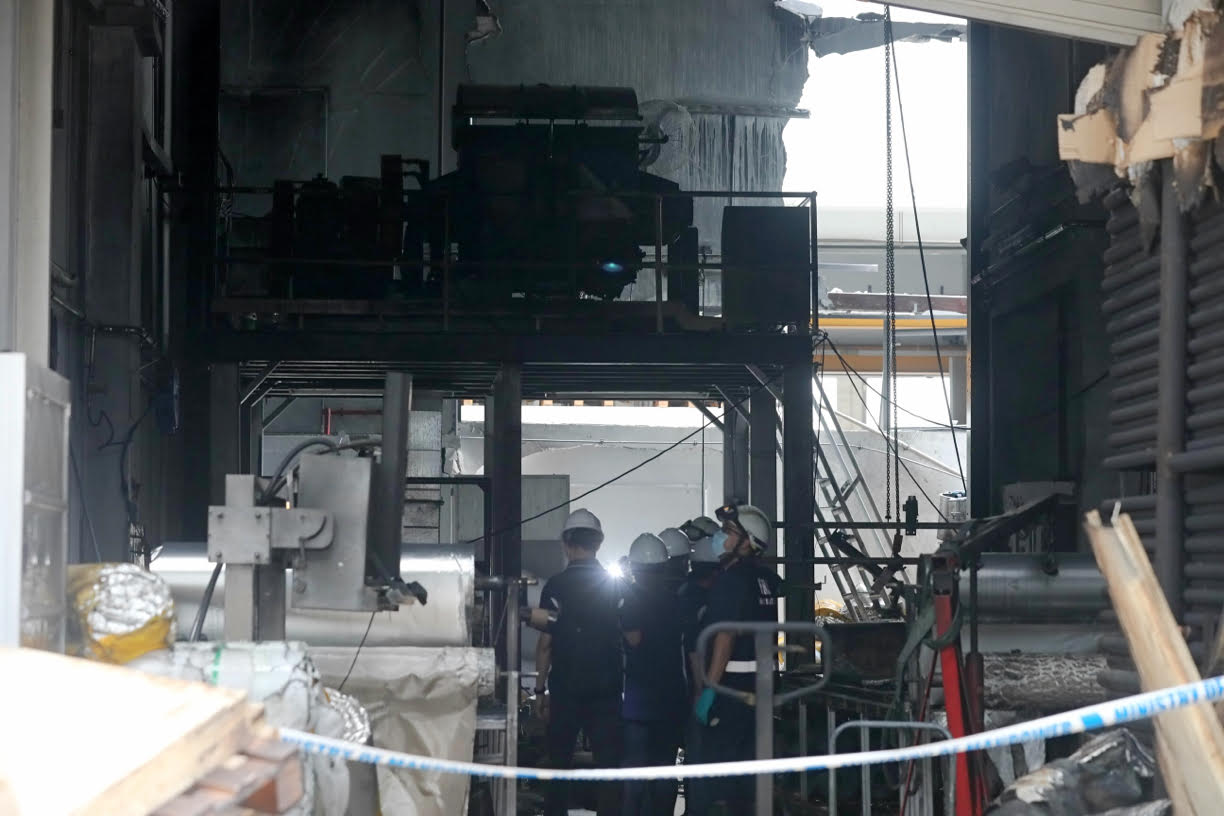 The committee said that Mr Lwin Moe Tun had deleted WhatsApp messages between himself and one of the workers who died from the explosion, which could have raised red flags. 
The worker had sent a picture of a damaged heater to Mr Lwin Moe Tun the day before the explosion. 
Despite this, Mr Lwin Moe Tun "was ambivalent to the workers' safety and left them to their own devices despite understanding the safety risks involved" the report stated. 
The committee also said that following the accident, Mr Lwin Moe Tun must have realised that he should not have allowed the workers to use the damaged heater when it was unsafe to do so, and "felt compelled to get rid of the evidence that implicated him". 
Speaking at a media conference on Friday, Mr Zaqy Mohamad, Senior Minister of State for Manpower, provided an update on the five workers employed by Stars Engrg who were seriously injured during the explosion. 
Two of the workers have returned to their home countries after collecting compensation and the remaining three are residing at the Stars Engrg dormitory, with their living and medical expenses fully covered by the company. 
Two are of the three are waiting for their insurance payouts and the third worker's claim is pending final assessment by the medical board, Mr Zaqy said.  
RECOMMENDATIONS BY COMMITTEE 
Following this incident, the report outlined several recommendations, which have all been approved by the Government, to improve workplace safety. 
They are: 
Encourage buyers of industrial equipment to certify their purchased equipment to SS 537 Code of Practice for the Safe Use of Machinery General Requirements, to ensure that it is of an industry safety standard 
Review and expand the Fifth Schedule of the Workplace Safety and Health Act to include higher-risk machineries such as those powered by mechanical, electrical, hydraulic or pneumatic energy
Suppliers of materials that pose a defined level of combustible dust hazard must include labels explicitly informing users on the hazard before selling or redistributing them
Companies that handle prescribed amounts of specified combustible powders must register or notify the authorities
Companies handling a substantial amount of combustible dust must inform  building owners or landlords so that they will be made aware and can make arrangements should there be any incompatible work among tenants
The ministry will conduct more outreach and guidance efforts, specifically directed towards small- and medium-sized enterprises, as well as workers who may be at risk. 
Mr Zaqy said that the Government will "ensure that these measures are implemented as soon as possible". 
"The Government will do our part through enforcement and education to help businesses implement safe workplace measures."
However, he urged employers and workers to take greater ownership of workplace safety and health to ensure that similar accidents do not recur. 
"This has been a painful reminder to all of us that every life lost is one too many and that we must continue to prioritise workplace safety and health always," Mr Zaqy added.