Coping with job demands and worries during Covid-19 pandemic a double whammy for cancer patients
SINGAPORE — Like many workers affected by the economic fallout from the Covid-19 pandemic, Ms Deepa Maurya, a 50-year-old IT professional, has been grappling with isolation and job uncertainty.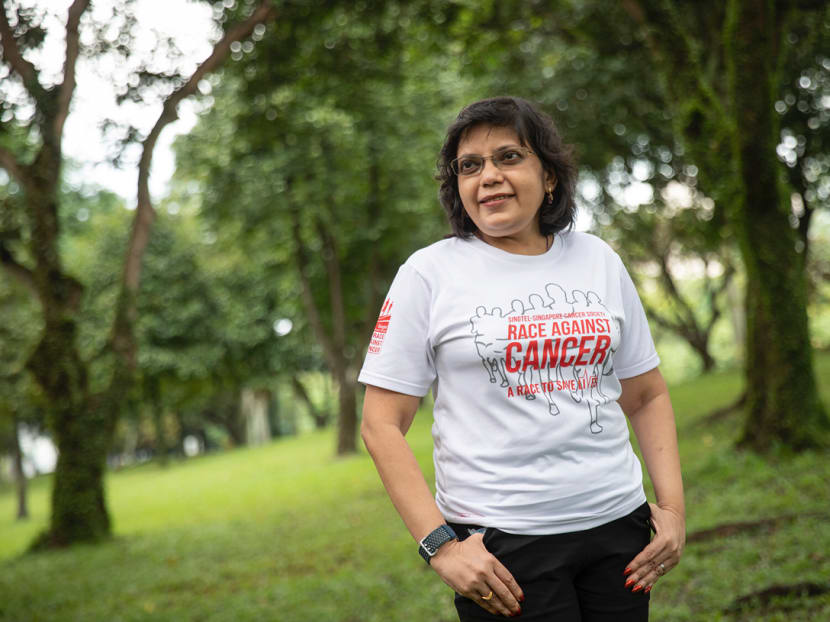 Cancer survivors face unique challenges in keeping or finding jobs
Singapore Cancer Society's Return to Work programme helps this group in handling job-related issues
A substantial proportion of survivors who turned to the programme were PMETs
An IT professional with Stage 4 cancer talks about the challenges she faced at work
SINGAPORE — Like many workers affected by the economic fallout from the Covid-19 pandemic, Ms Deepa Maurya, a 50-year-old IT professional, has been grappling with isolation and job uncertainty.
In Ms Deepa's case, however, the past year has been doubly hard because she is battling Stage 4 lung cancer.
She has had to adapt to changes at work and cope with the fear of possibly losing her job due to her illness.
Since her cancer diagnosis in 2016, the disease has relapsed several times and spread to various parts of her body including her brain, bones, arm and spine.
She has undergone treatments including immunotherapy, chemotherapy, surgery and radiation therapy.
Although she is a long-time employee at her company, Ms Deepa fears that she may lose her job should it decide to cut manpower.
"My cancer is not in my hands. If it relapses again and the company (retrench workers) due to the Covid-19 situation, who knows what will happen? Until Covid-19 started, I never had this fear," she said.
Working while battling cancer or returning to the workforce after debilitating treatment can be tough.
Ms Deepa is among the cancer survivors who are in the Return to Work programme, a rehabilitation programme pioneered by the Singapore Cancer Society.
Supported by pharmaceutical company Roche Singapore, it helps individuals affected by cancer to re-join the workforce, secure jobs as well as cope and navigate the challenges of performing in their new or existing job roles. 
Since its launch in 2015, the programme has been supporting around 35 people each year.
Dr Ann Kuo, principal occupational therapist at the Singapore Cancer Society, said that the programme aims to create a sustainable ecosystem of "cancer-friendly" organisations that allow cancer survivors to return to work and remain in the jobs that support them.
A study here that looked at work-related outcomes among cancer survivors in Singapore found that less than half (48 per cent) of the survivors returned to full-time employment.
Among survivors without paid employment, about a quarter dropped out of the workforce due to health-related reasons. The study was published in Annals of Oncology in 2019.
However, being employed can be beneficial to survivors in many ways.
Dr Kuo said: "Having a job provides people with a sense of security and the ability to fulfil financial needs as well as maintain their sense of productivity and dignity.
"To some, achieving work-related goal is considered an important aspect of recovery and helps to re-establish normality."
Dr Kuo said that some patients who take extended leave or stop working during treatment may face difficulties finding or sustaining re-employment after treatment ends.
There is also a lack of suitable work arrangements for cancer survivors seeking jobs.
Recent data from the Return to Work programme found that those who sought support from the programme had diverse work experiences, with 44 per cent working as professionals, managers, executives or technicians (PMETs). Their age ranged from 37 to 63 years old, and most of them were women.
"Many cancer survivors were highly qualified PMETs before being diagnosed with cancer. Many of them are unable to return to a job that matches their appropriate skills and experience," Dr Kuo said.
"On top of that, a cancer diagnosis can create misperceptions, leading to stigmatisation and workplace discrimination."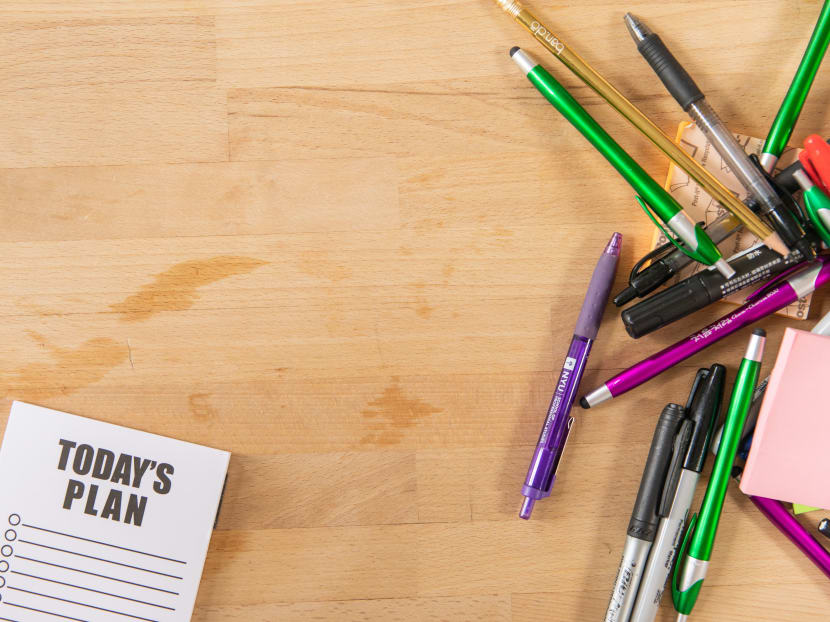 RETURN-TO-WORK WOES
Besides dealing with side effects from treatments, cancer survivors also face psychological barriers when returning to work, such as the anxiety of being seen as a burden or less competent in performing their job roles. 
After undergoing almost four months of gruelling cancer treatments and brain surgery for a relapse in 2019, Ms Deepa had hearing and vision problems as well as some memory loss.
At the time, the cancer had recurred in her lung, and was also found in her brain and shoulder.
Still, she looked forward to returning to work and was confident that she could continue to perform and cope with her workload. 
However, upon returning to work early last year after overcoming the cancer relapse, she realised that not everyone at work thought the same.
"They thought that my cancer relapsed because I wasn't resting fully. In my case, my cancer had nothing to do with work," she said.
"There is this thinking that once you're hit with cancer, you have to rest and stop working. People can't seem to digest the fact that I can still work in spite of cancer. Work makes me happy and keeps me occupied."
Certain work responsibilities and projects that were on her plate were given to other co-workers. Although it might have been done for manpower allocation reasons, Ms Deepa felt uncomfortable about it.
"Perhaps they thought that if I fall sick this year, they won't have to scramble to find someone to cover my work.
"However, I didn't feel good about it. It's human nature; when something is taken away from someone. But I will still do what is required of me at work and ask to help out more whenever I can."
Ms Deepa, who has friends who lost their jobs after a cancer diagnosis, was also worried that she might not be able to cope financially if she lost her job.
Although insurance has helped to defray costs, Ms Deepa has to pay 20 per cent of her treatment costs out of her own pocket while getting treatments at private healthcare providers.
Each immunotherapy session is around S$20,000 while treatments such as her brain surgery, radiation therapy and chemotherapy had cost about S$90,000, she said.
HOW THE PROGRAMME HELPS
The Singapore Cancer Society's Return-to-Work team has a number of strategies to help cancer survivors fulfil their job demands.
Dr Kuo said that this may involve improving cancer survivors' physical, mental and emotional health and selecting jobs with a good fit.
Other strategies include adopting work modifications such as flexible work arrangements.
The Singapore Cancer Society is also working towards promoting cancer-inclusive practices at workplaces.
It is in the process of developing a toolkit on cancer-inclusive hiring and workplace practices, based on information gathered through focus groups.
The aim is to help companies support employees with cancer and encourage them to hire cancer survivors with the right skill set and experience to do the job with some reasonably level of work flexibility, the society said.
Ms Deepa said that her sessions with the programme's therapists have been helpful and are a source of comfort.
For instance, after assessing her mild memory loss symptoms, the occupational therapist discussed and worked out practical strategies with her to help her cope in her daily tasks.
She was encouraged to consistently write down what she was doing over the day. 
Ms Deepa said that her sessions with the occupational therapist also helped her reframe certain unhelpful thoughts, and understand that different people may have different views of the same situation.
For example, her co-workers may have acted out of goodwill when they felt that she should rest more.
"I also count my blessings to have people in my life who help me. For example, my friends will drop off food when they know I am unwell."
Ms Deepa was touched when the occupational therapist and her oncologist offered to speak to the company via a video chat to explain that she was fit to continue working.
She felt more at ease after having an open discussion with her manager about her illness and work duties. For now, she will continue to put in an average of 40 hours a week and contribute to her company for as long as she can.
"The occupational therapist told me that even if the worst happens (and I lose my job), they are here for me and will help me find another job. They make me feel like I'm not alone in this journey," she said.
HOW TO BUILD AN INCLUSIVE WORKPLACE
Understanding, compassion and empathy from employers are key to building an inclusive workplace for people who have cancer.
Dr Kuo of the Singapore Cancer Society, gives some pointers on how employers may strike a balance between supporting employees battling cancer and work efficiency. 
Communicate with affected employees to understand their concerns about work and what they need to continue working while seeking treatment or recovering from cancer.

Construct and clearly communicate guidelines and policies related to support for employees with medical conditions such as cancer. Ensure that they are consistently applied by all managers.

Make simple, reasonable adjustments at work for the affected employee. For example, allowing the employee to work from home, changing working hours and taking more time off for medical appointments, where necessary.

Highlight the organisation's willingness to support people with medical conditions such as cancer during the hiring process, basing hiring decisions on capabilities of the prospective employee, and not their medical condition.

Guide the employees to relevant resources and information, such as information on financial support provided by external organisations, opportunities for them to upskill and ways to seek social support.

Check in frequently on how affected employees are coping and performing to discuss if the support provided at work is adequate and if any more adjustments are needed.

With consent from the affected employee, relevant colleagues may be informed of the employee's condition and the support that the organisation is providing. This minimises unnecessary misunderstanding and increases empathy among colleagues to provide support for the affected employee.

Raise awareness about cancer and its effects in the workplace. Singapore Cancer Society provides basic cancer-informed training for staff members at no cost. 

Develop a plan for employees affected by cancer to ease back to work. Maintain communication with the employee undergoing treatment on how he or she would like to return to work and in what capacity. When making reasonable adjustments, consider consulting the employee's rehabilitation therapist, where necessary